Following the announcement of the new ZB Commodore pricing and specifications, Holden have announced the next stage of their '24 new cars before 2020' product expansion plan: the Chevrolet Silverado large truck and Chevrolet Camaro sports coupe.
Both products will be officially sold in Australia through Holden showrooms, and will be converted to right-hand drive in a new facility by HSV – interestingly, this same facility will also convert the Ram line of trucks thanks to an agreement with Walkinshaw, the owner of HSV. The Chevrolet products won't be rebadged as Holdens or HSVs either, they'll be sold as Chevrolets in seperate parts of Holden showrooms.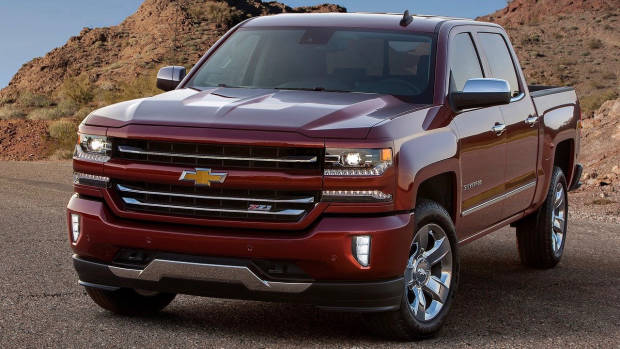 Holden's Chairman and Managing Director, Mark Bernhard, said the new agreement was a pivotal step forward for both companies.
"For a number of years, we've been talking about bringing customers the best vehicles from around the GM world, and today we're proud to announce the next step in that strategy. Our partnership with HSV, utilising their world-class engineering and design capabilities, means we're able to work together to bring the iconic Chevrolet Camaro muscle-car and the best-selling Chevrolet Silverado pick-up to customers in Australia and New Zealand."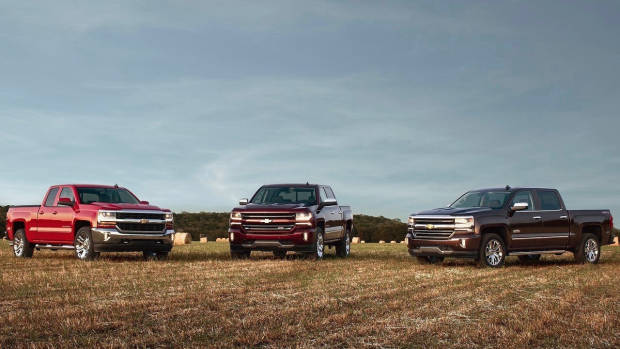 The Chevrolet Silverado will be sold in Australia in five main variants from two formats: the 2500HD and the (even) larger 3500HD. The entry point to the range will be the 2500HD WT with the better-equipped 2500HD LTZ sitting above it. Two special variants based on the 2500HD LTZ called Midnight Edition and Custom Sport Edition will give Australian buyers a bit more variety and sitting above them will be the 3500HD, only in LTZ form.
Every Silverado in Australia will be powered by a 6.6-litre turbocharged diesel V8, which in US spec produces 332kW of power and a massive 1,234Nm of torque and matched to a six-speed automatic. In the US, the Silverado 3500HD is claimed to be able to two up to 10,500kg – certainly more than your average Ford Ranger, Toyota HiLux or Volkswagen Amarok.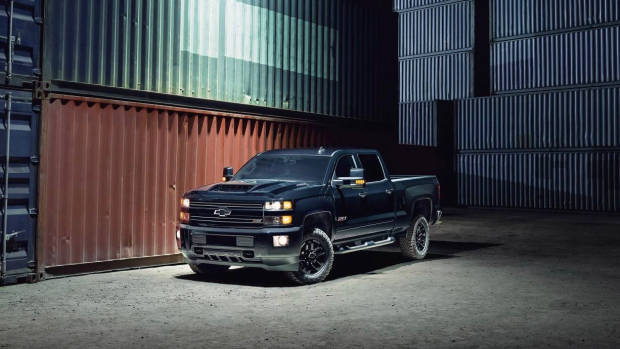 If US equipment levels remain true to Australian specification, the entry level WT spec will arrive with 17-inch steel wheels, air conditioning, a 7-inch touchscreen with Apple CarPlay and Android Auto, daytime running lights, an auto-locking rear diff, cruise control, a reversing camera, vinyl upholstery, tyre pressure monitoring and six airbags.
LTZ variants then add a larger 8-inch touchscreen with inbuilt satellite navigation, leather upholstery with heated front seats, electric-folding mirrors, a leather steering wheel, keyless entry and start with remote start, dual-zone climate control and 18-inch alloy wheels. Though like other products that Holden sells in Australia, the Silverado is expected to arrive with more equipment Down Under.
The Silverado will begin its right-hand drive conversion process in April 2018, with the first examples due on sale in the second quarter of 2018.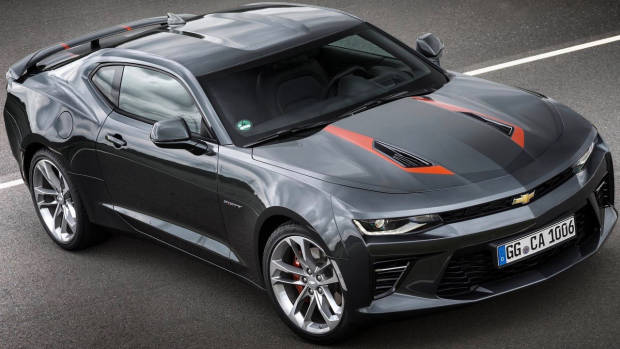 Unlike the Silverado, the Camaro will be offered in just one spec based off the US 2SS model. This means that it will come loaded with equipment, including 20-inch alloy wheels, Brembo brakes, dual-zone climate control, heated and ventilated electric front seats with leather upholstery, HID headlights, a nine-speaker Bose sound system and an 8-inch infotainment system with Apple CarPlay and Android Auto.
Unlike the US model, the Australian Camaro will only be offered with a single drivetrain – a 340kW/615Nm 6.2-litre V8 matched to an eight-speed automatic transmission. Camaro convertibles, and less expensive models with a 2.0-litre turbo four or 3.6-litre V6 will be given a miss for Australia for now. A six-speed manual and the higher-performance supercharged V8 ZL1 are said to be under consideration for our market.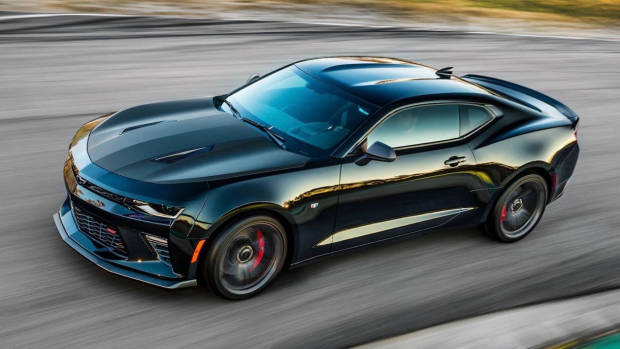 But the Camaro will not be a Mustang competitor in Australia. Due to the high cost of being converted in Australia, pricing for the single-spec Camaro is likely to be north of $100,000. This contrasts directly with the Mustang GT's $57,490 entry price, though the current Mustang is less powerful than the Camaro – a more powerful revised Mustang is due to arrive in Australia shortly. Regardless, this means that the Camaro will be a rarer product than the incredibly popular Mustang in Australia.
The Chevrolet Camaro will fulfil a promise to sell a V8 sports car Down Under from Holden when it goes on sale in the second half of 2018.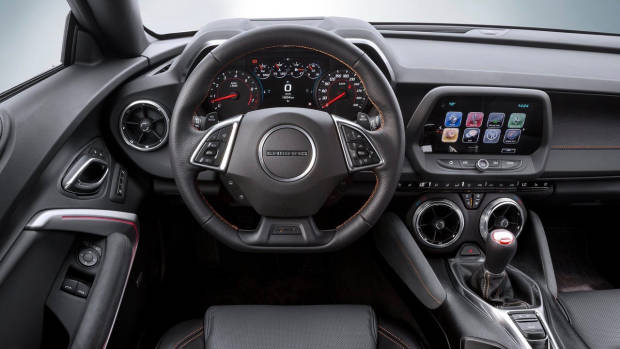 But, Holden has also confirmed that the two vehicles won't be rebadged as Holdens or HSVs, rather, they will keep their Chevrolet badging.
"We're excited to re-introduce the Chevrolet brand to the Australian market as part of an expanded GM presence in Australia, in partnership with HSV. As far as dealership branding is concerned, the existing HSV dealer network will be progressively updated to carry the Chevrolet 'bowtie' logo and branding, as part of our new dealership of the future program. The DNA of both of these vehicles is pure Chevrolet and we're going to honour that." said Mr. Bernhard.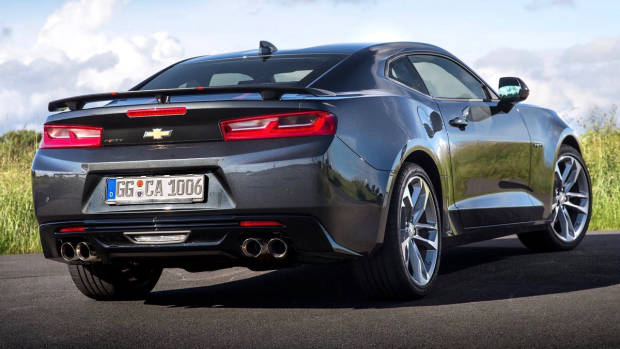 The 2018 Chevrolet Silverado and Camaro will be introduced to Australian showrooms throughout 2018. Stay tuned to Chasing Cars for news and reviews regarding the Australian Chevrolet range.