The debut of the all-electric Chevrolet Silverado is just around the corner, with its manufacturer indicating the electrified ute will be revealed at the Consumer Electronics show in Las Vegas in January 2022. 
It's the second battery electric pick-up truck to be announced by General Motors, following the even larger Hummer EV.
The Silverado is likely to share much of its componentry with the Hummer, with both models sitting atop GM's Ultium electric vehicles platform. The battery pack and electric drivetrain will likely be similar.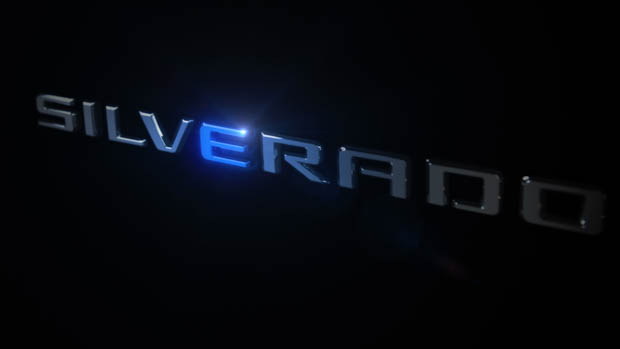 However, the electric Chevy ute will be positioned beneath the Hummer in GM's American line, meaning power, torque and battery size may not reach the lofty heights of those seen in the enormous and heavy Hummer.
The Hummer pick-up in flagship guise will produce up to 735kW of power and 2000Nm of torque with electricity held in a massive 200kWh battery.
It is likely the Silverado will use a smaller version of this modular battery pack and more modest motors, though outputs are still likely to be superior to flagship combustion versions of the Silverado. Multiple power options are expected to become available with time.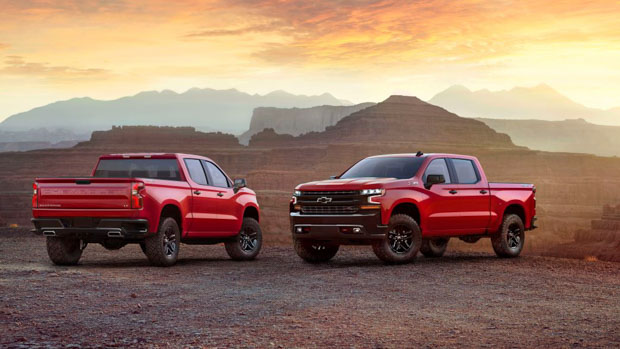 Currently, the most hardcore petrol-powered Silverado sold in Australia is the LT Trail Boss which uses a 6.2-litre V8 engine to produce 313kW of power and 624Nm of torque.
Chevrolet has remained tight-lipped on the technical specifications of its electric pickup truck, but the company has revealed that the ute will be able to travel more than 400 miles (640km) on a single charge.
The company also announced that the Silverado would be available with all-wheel steering as an option, as well as a giant fixed glass roof.
The Silverado EV will be sold to both consumer and fleet audiences, much like the Ford F-150 Lightning.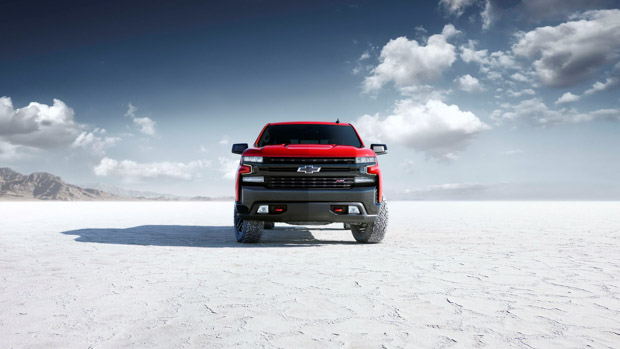 The Silverado will launch into a growing, competitive market of electric utes including the Tesla Cybertruck, Rivian R1T, Ford F-150 Lightning and Lordstown Endurance. 
The pickup is set for a 2022 debut but a launch will likely happen in 2023. It is unknown at this time whether the Silverado EV will be offered in Australia.
With utes being such a popular buyers choice in Australia, selling the Chevrolet Silverado EV in Australia would surely be a wise business decision. Converting electric cars to right-hand drive is much easier, too.