American carmaker Chevrolet has at last pulled the covers off its new electric Silverado pickup truck which will go head to head with other electric utes such as the Ford F-150 Lightning, Tesla Cybertruck and Rivian R1T.
Based on the Ultium electric platform that also underpins General Motors' reborn GMC Hummer EV, the Silverado will offer very large batteries in order to provide high torque and a long driving range.
Unveiled at the 2022 Consumer Electronics Show in Las Vegas in two distinct editions, the Silverado Work Truck (WT) and sporty Silverado RST, Chevrolet says the Silverado EV will be capable of a range of up to 640km.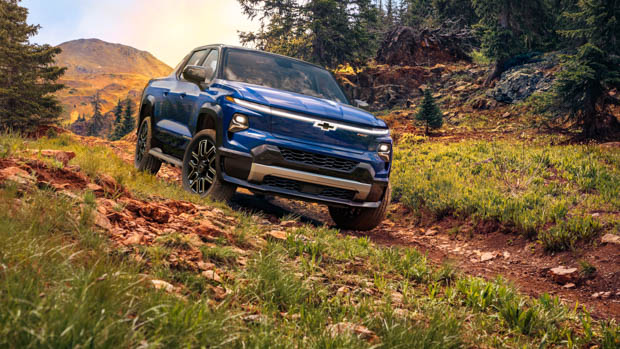 The Silverado Work Truck will be targeted toward fleet buyers and will have power outputs of 380kW and 833Nm. It'll be able to tow 3600kg and has an onboard payload of 544kg. Chevrolet says it will work towards a flagship workhorse model which will be able to tow up to 9000kg.
The performance-minded RST steps things up a notch with total power outputs coming in at 495kW and a mammoth 1057Nm. 0-100km/h takes just 4.5 seconds according to GM.
With the RST First Edition, owners will receive four-wheel steering, adaptive air suspension, a 17.0-inch LCD infotainment display along with a 11.0-inch driver display. A head-up display which spans a field of view to over 14.0-inches is also included.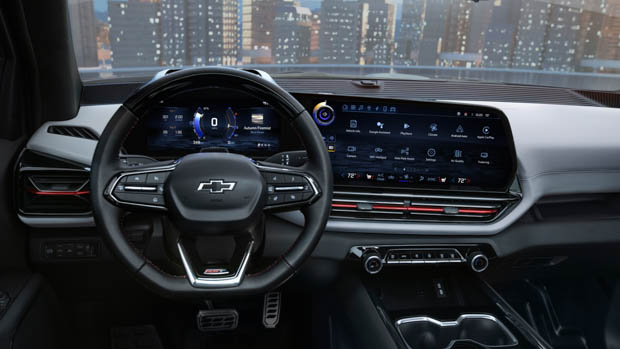 A new hands-free driver-assistance technology will also debut, which can be used on more than 200,000 miles of compatible roads across the US and Canada.
Both models will come with fast charging capabilities of up to 350kW which can add approximately 100 miles (160km) in just ten minutes.
Chevrolet has big plans for the Silverado EV pickup, with several new iterations to become available as time goes on – higher spec versions such as the Trail Boss are in the works.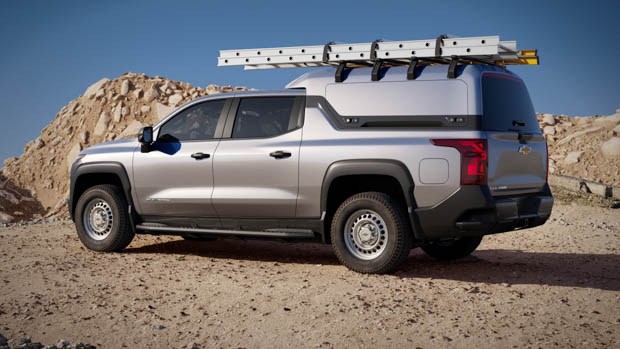 The WT pricing will start at approximately $39,900 (AUD$55,270) while the RST First Edition will cost $105,000 (AUD$145,000). For the latter, that's a $12,431 (AUD$17,280) premium over the top spec Ford 150 Lightning Platinum edition.
Will the electric Silverado come to Australia?
Despite a growing number of large size pickup utility vehicles finding their way to Australia, local importer GMSV has said nothing has been announced for the Chevrolet Silverado EV locally.
"The Silverado EV is another vehicle in the General Motors line-up that demonstrates our vision of an all-electric future, however GMSV is not making announcements about the new model at this stage," a GMSV spokesperson said.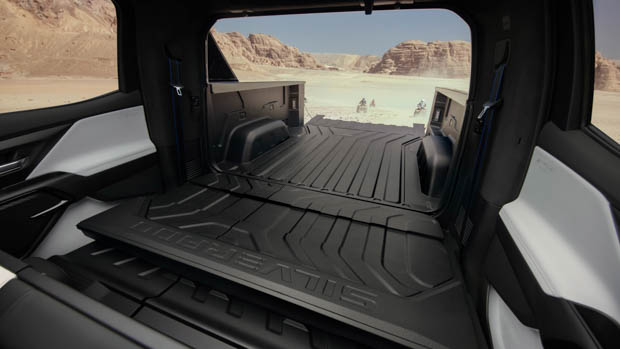 GMSV already sells combustion engine versions of the Silverado here in Australia, in both 1500 LT Trail Boss and 1500 LTZ Premium variants. The Trail Boss costs $106,990 before on-road costs, while the LTZ Premium commands $114,990 before any on-road costs.
Will the electric version come with time? Much like the upcoming Ford F-150 Lightning, these models will likely find their way here eventually, it's just more a question of when.