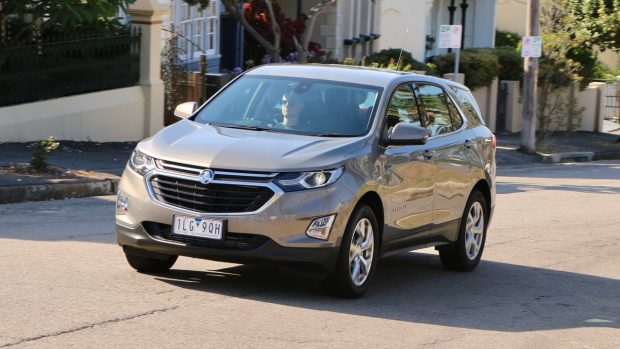 Holden is a brand that undergoing significant changes in its transition from local manufacturer to full-importer. Once the Australian brand – think 'meat pies, football and Holden cars', today, Holden finds itself at a crossroads: the Australian-made Commodore is no more, and buyers have, at best, a confused image of what Holden means. That's partly because for the last decade, high-quality models like the Commodore and Astra shared showrooms with duds like the Captiva: that made it tough to build a consistent reputation. Now, a refreshed Holden is aiming to change this all up by replacing old models with new products, such as the 2018 Holden Equinox LT. The Equinox has been Chevrolet's five-seat SUV in America since 2004. It has now arrived here in its third-generation as part of the Captiva replacement strategy.
Holden is in an excellent position to introduce new product, as it can currently source a wide range of cars from the General Motors empire – they even have the ability to influence GM to turn a left-hand-drive only car like Equinox into a right-hook vehicle for us. SUVs aside, Holden have also brought in GM's European models in the form of the Astra small car, and the forthcoming New Commodore, based on the Opel Insignia. The problem: Peugeot-Citroen PSA have bought GM Europe, so Euro Holdens won't be long-lived in Australia.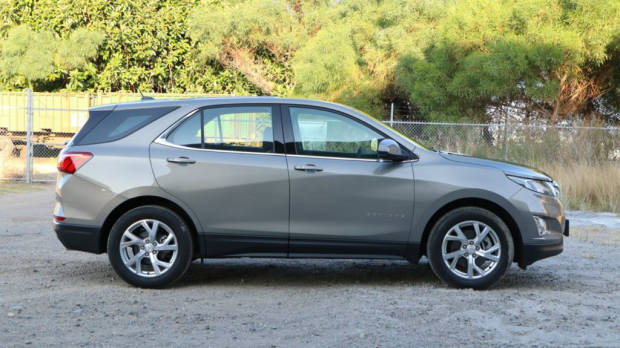 In their place, we'll be seeing a lot more of the General's American product cruising our streets. The Equinox is first, to be followed by the seven-seat Acadia (from US truck brand GMC), as well as the Chevrolet Silverado and Camaro wearing their home-market bow tie badge. However, every GM product that comes to Australia will benefit from extensive retuning for the Australian market – meaning our Equinox, for instance, will feel quite different from the softer versions running around across the Pacific.
The Equinox is Holden's new entrant in the very popular medium SUV segment: in 2017, Australians bought just shy of 200,000 midsize crossovers – 14% more than in 2016, so Holden have been chomping at the bit to access a better car than Captiva to put up a better fight here. Priced from $27,990 (plus on-road costs), the Equinox will compete with cars like from the Mazda CX-5, Hyundai Tucson, Subaru Forester, Volkswagen Tiguan and Toyota RAV4, although at almost 4.7 metres, the Holden is long for this class. In Australia, the Equinox is available in five model grades and with three four-cylinder engines – two petrols, and one diesel arriving soon. Our Equinox is built in Mexico; along with New Zealand, we are the sole market to see the Chevrolet badge replaced with the Holden lion.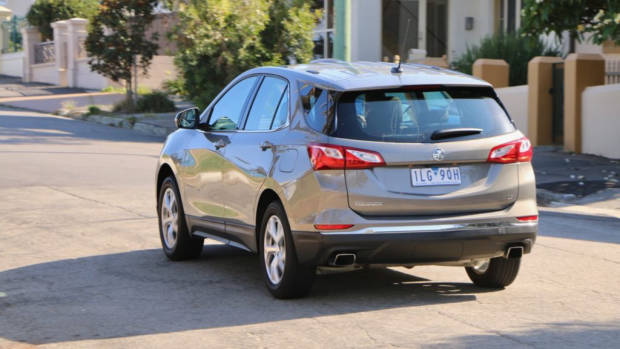 The Equinox is only half the strategy for replacing the Captiva. This is the five-seater; after winter, Holden's version of the GMC Acadia, a semi-premium seven-seater built in Canada will arrive. That said, the Equinox is hardly poky. Thanks to its generous sizing, it has a big back seat, even for the tallest and widest of occupants. Holden says the boot measures in at 846 litres, which exceeds all competitors; it must be said that this figure either above the windowline (which is not the usual measurement), or below the actual boot floor, where a substantial under-floor storage area exists for hiding cargo from prying eyes. This is particularly important in Equinox LT models and below, because they aren't equipped with a cargo blind.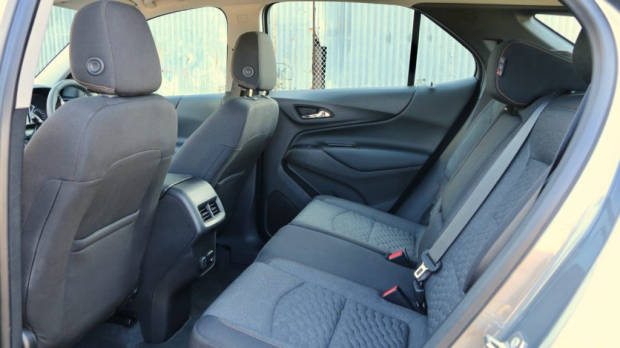 Move further forward in the Equinox's cabin, and it's something of a mixed bag. On the positive side of the ledger, this Holden interior is handsome and familiar, with plenty of dashboard similarities to Holden's other cars, like the Astra. The Equinox is also comfortable to sit in; the LT model features surprisingly premium, heated cloth seats – even if their grey colouring is a little sombre. And there are thoughtful touches in here, like the fitment of four USB ports – two front, two rear – on every car, plus a huge central box up front that can swallow a laptop.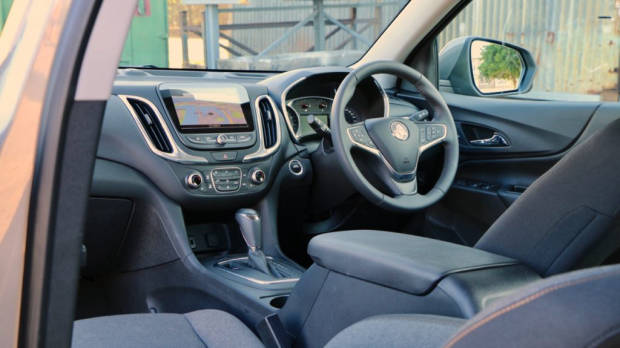 Choosing an Equinox LT or greater buys you an eight-inch touchscreen with inbuilt satellite navigation, Apple CarPlay and Android Auto, although DAB+ digital radio is restricted to the more expensive LTZ, and LTZ-V. That said, the Equinox's screen is breathtakingly easy to use. The icons are large and almost toy-like; the screen's resolution is reasonable, and the inclusion of smartphone mirroring technology makes communicating and listening to your music on the move easy. The six-speaker audio system quality is reasonable but it lacks sufficient base; the Bose system in higher models is noticeably punchier. It's worth noting that lower Equinoxes – the LS and LS+ – have a worse-quality seven-inch screen, which we would avoid, if cabin technology is something you care about.
However, underlying material quality in the Equinox interior is not great. While Holden could fettle this car's driving dynamics to real aplomb, they couldn't influence the typical Chevrolet plastics. The materials used on almost every surface in the Equinox's cabin are hard, save for narrow strips of faux leather on the dash and door trims. Look and touch the plastics below the belt-line and you could be in a Colorado ute. There is nothing soft where your leg comes to rest at all. And while the steering wheel feels like it's made of nice leather, the indicator stalks behind it feel far too light and flimsy.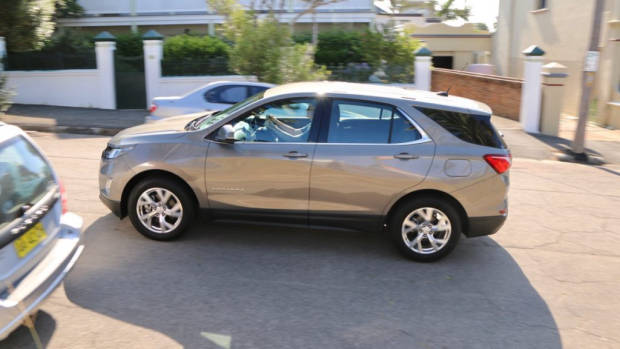 Thankfully, the Equinox's dynamics are anything but flimsy. While we haven't yet driven the diesel, both petrol engines are rewarding – however, the 2.0-litre turbo standard on this LT, plus the LTZ and LTZ-V, is an excellent donk. The two-litre boasts some of the highest outputs in this class: 188kW/353Nm, to be precise. The engine is matched to a new nine-speed automatic transmission, and while this may sound like too many ratios, the execution of this auto is brilliant. It's always in the correct ratio for the task at hand: at highway speeds, the Equinox cruises in ninth gear at 1,500rpm, yet around town it's in third or fourth, and ready for quick acceleration.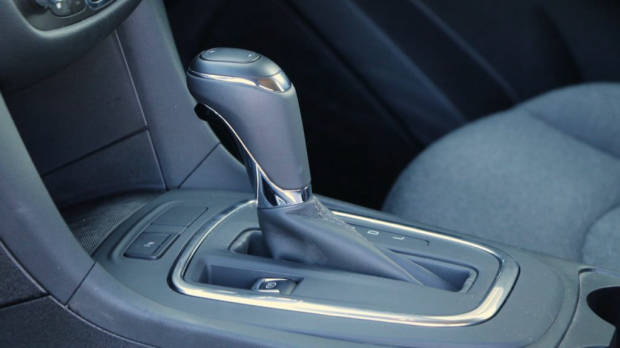 The 2.0T goes well: Holden claim a 0-100km/h time of 7.2 seconds, but in reality it feels much faster. It even sounds good as well, with a nice snarl to its exhaust note, particularly at startup – something you notice when remote starting the car, a standard Equinox feature that all new cars should have to dispel hot air from the cabin on a summer's day. Relative thirst is admittedly an issue; we recorded 12.5L/100km over our time, though on the highway 7L/100km was possible.
But the engine is not the Equinox's most creditable dynamic element: that title goes to the Australia-specific ride and handling. The Equinox's ability to handle a corner and soak up our poor road surfaces is excellent; this is obviously where Holden's local tuning programme was able to influence the Equinox, even turning it into a fun car to drive. Body control is great for the segment, with no seasick motion in corners like many competitors; its handling is engaging too. While it may not be as outright fun to steer as a Ford Escape, it is rewarding to chuck about.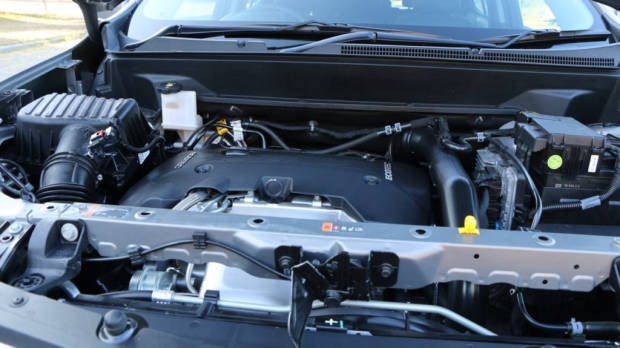 The steering is sharp, the grip level is high, and the Equinox strings corners together well. However, with a 2WD Equinox and the 2.0T engine, you have to plan your acceleration, as the 353Nm of torque can overwhelm the front wheels, easily. All-wheel-drive solves this, but it is too expensive; you have to spend at least $44,490 to access AWD. The ride quality is impressive, as are the noise and vibration levels, even on poor road.
The LT model is a decent compromise in the Equinox range. We would skip the $27,990 manual / $29,990 LS entry models, as they have no adaptive safety technology at all. The $32,990 LS+ features the 17-inch alloys, keyless entry and start and automatic headlights of the lower cars, but also sees AEB, forward collision warning, blind-spot monitoring, rear-cross traffic alert and automatic high beam added to the list – important kit on a car designed to carry your children. For an extra $4,000, the LT looks like decent value, though, adding heated seats, larger 18-inch wheels, a much better screen with navigation, HID headlights, extra USB ports in the back, and dual-zone climate control.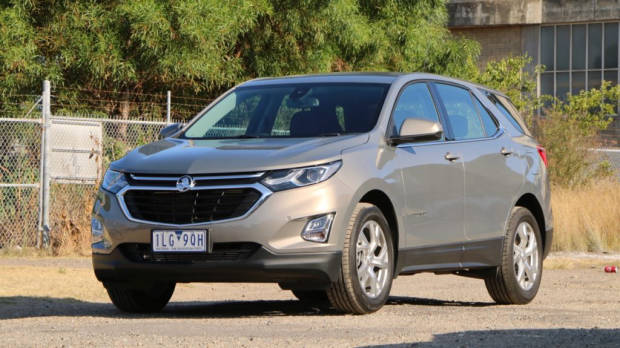 From the LT, it's then a step up to the $39,990 (2WD) or $44,490 (AWD) LTZ model. This grade adds seat heating to the back row and switches upholstery to black leather. The LTZ also has LED headlights, a Bose stereo, an electric tailgate, automated parking, and better-looking 19-inch wheels. Finally, the flagship, AWD-only $46,290 LTZ-V model adds cooled seats up front and a dual-panel panoramic sunroof. However, unless these little luxuries are critical, our money would be spent on an LT model; at $36,990 it's attractively affordable, and it's also fitted with GM's strong 2.0-litre turbo petrol.
Whatever the drivetrain, however, there's plenty to like about the Equinox. This is a refined, practical and even fun-to-drive SUV; it is family sized, although a small third row in the back wouldn't hurt its credentials – though the incoming Acadia will cater for this. Better interior quality would help the Equinox in the showroom battle; however, as clean-sheet efforts go, Holden have, on the whole, done well with the Equinox. It's difficult to communicate how much better the Equinox is than the Captiva, and the Equinox lands somewhere in the middle of the medium SUV pack, which is not a bad result for its first big effort in the class. Holden is on a solid path to reinvigorating its model portfolio. Will customers agree? The jury is out for now, but the regardless, the Equinox is a solid addition to the range, one that will no doubt find itself many friends as it enters duty with the families of Australia.