Yesterday, news emerged that the 2016 Holden Caprice would soon receive a 6.2-litre V8 upgrade. Today, we now know that the Series II version of the Holden VF Commodore SS will receive the same gift.
As part of Holden's commitment to 'keep the Commodore relevant' until Australian production stops in 2017, the SS will be beefed up for its last-ever mechanical update.
Both faster and more efficient, the new Commodore SS will use a L99 Generation IV, 6.2-litre normally aspirated V8. It's an engine that will make 304kW and 560Nm in automatic form, while the six-speed manual will produce even more stout figures. The engine is the one used in the American-market version of the Commodore SS, called the Chevrolet SS.
While the engine packs an additional 40-plus kilowatts (torque stays relatively steady), there's the potential for it to be more efficient than today's SS. Automatic cars will have Holden's Active Fuel Management cylinder deactivation tech, making the SS a four-cylinder under light loads, while variable valve timing helps out in the background.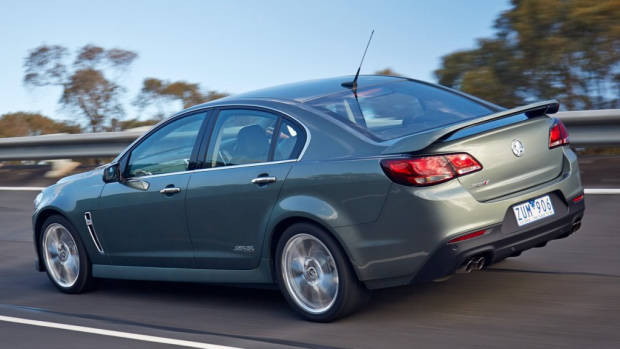 We're in California this week and we have the Chevrolet SS on test over here. It's a much louder and meaner engine—something that's been a source of complaint about the quiet six-litre in the current car. The L99 makes gorgeous crackle and pop noises on the overrun and is generally a much more aggressive motor, with train-like pulling power throughout all the gears.
While the V8 upgrade is the big ticket item for the Series II SS, it's likely a number of other important improvements will make their way into the Australian offering. Some of these will be additional luxuries from the Chevrolet SS, like seat cooling and heating, sports front seats, and adjustable drive modes.
The updated SS featuring the 6.2-litre V8 will arrive this September as part of the Series II update to the Holden Commodore range.
We've reviewed the current, six-litre SS. Watch our current Holden Commodore SS review here.