Nissan has detailed the all-new Ariya EV following the concept car's reveal at the 2019 Tokyo Motor Show. Visually, most of the details, surfaces and design language remain in-tact which, we think, is pretty impressive.
Furthermore, the stylish electric SUV boasts a near market-leading 610km of WLTP certified range in its longest-range guise. The Ariya symbolises a fresh direction for Nissan, too, being the first vehicle to debut the brand's updated logo.
The Japanese manufacturer says this Ariya is just one of the 12 new models we'll be seeing over the next 18 months, with more SUVs and even a traditional sports car – the 400Z – likely.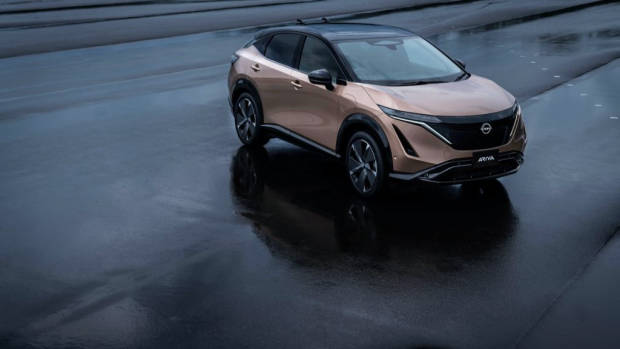 With cutting-edge technology, striking design language and a serious look at future mobility, it surprised us to hear that Ariyas should arrive in their home market by 2021 priced at around 5 million yen which currently equates to AU$66,600.
If that price-point remains accurate, then the Ariya is poised to seriously scare the American start-up's affordable Model 3. And if the tech works as well as promised, other brands will need to pay serious attention.
Underpinning the Ariya is an all-new Renault-Nissan-Mitsubishi alliance-developed EV-only platform, and you can be confident this won't be the last time the platform is used.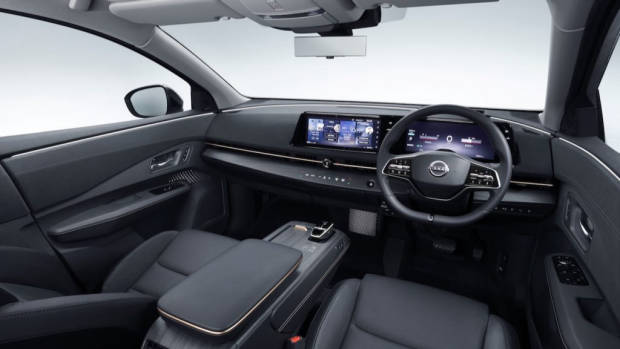 Nissan designers say this all-electric platform allowed them more freedom of experimentation with the body's shapes, something sorely missing from the brand's dowdy Leaf EV.
Modularity means the Ariya will be packing options when it arrives in 2021. Kicking off the range is the 65kWh (63kWh usable) battery pack. In two-wheel-drive guise, the single motor provides adequate outputs of 160kW/300Nm, and around 450km of range.
Nissan will offer a dual-motor set-up with higher power outputs of 250kW/560Nm, though the all-wheel-drive system will see the estimated range drop to 430km.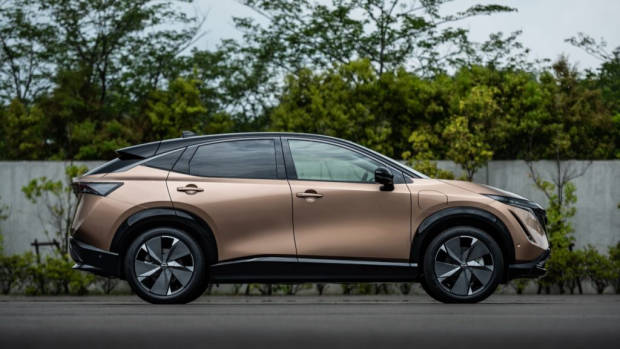 A larger 90kWh (87kWh usable) battery makes up the long-range variant – the headline 610km of range will be available for those who opt for the single-motor 178kW/300Nm two-wheel-drive Ariya.
Rounding out the four powertrain options is the larger battery combined with dual-motors, which Nissan claim will be good for outputs of 290kW/560Nm and a 0-100km/h time of 5.1 seconds.
That range-topping Ariya will also be equipped with Nissan's all-new Pro PILOT 2.0 safety suite that uses seven cameras, five radar sensors, and 12 ultrasonic sensors to allow no-hand single-lane driving and automated lane-changes. The vehicle even has the potential to follow a pre-programmed satnav route with minimal human input.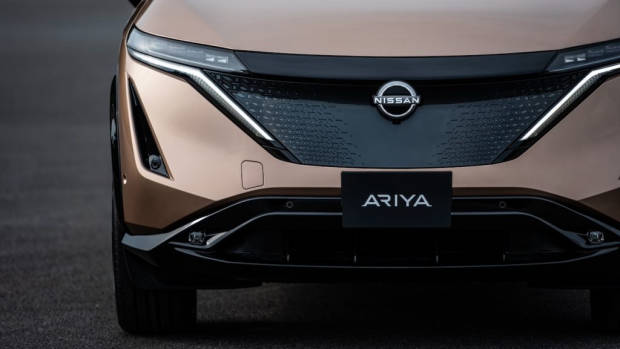 With Japan's fast-charging network, the Ariya will be able to juice-up at a rate of 130kW which equates to 375km of added range in 30 minutes. It's okay, but not quite up to scratch with Tesla's latest Superchargers.
Ideal 50:50 weight distribution is made easy with the EV packaging, and the all-wheel-drive Ariyas debut Nissan's e-4orce system the brand claims is "The spiritual offspring of the GT-R's Attessa ET-S AWD system and the Patrol's 4×4 system".
As mentioned before, the all-new EV-only architecture drastically frees-up design constraints of ICE vehicles. Debuted on the Ariya concept, the "shield", which hides the active safety tech gubbins, has remained mostly as the concept – the grille-like design detail will, and is surrounded by thin LED lights and boasts classy sequential indicators.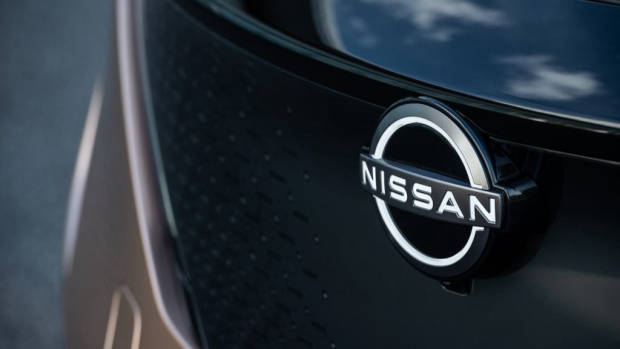 As for size, the Ariya will be a mid-size competitor, meaningfully smaller than the BMW iX3. In terms of Nissan SUVs, the Ariya will sit betwixt the compact Qashqai and family-friendly X-Trail.
Not unlike the Volkswagen ID.3 did for the German brand, the Ariya debuts the updated cleaner and more futuristic Nissan logo.
Perhaps inside is where the flat-floor can be put to use best in future design, Nissan claims it allowed them to open up space inside, and create an "Interior akin to a sleek cafe lounge on a starship".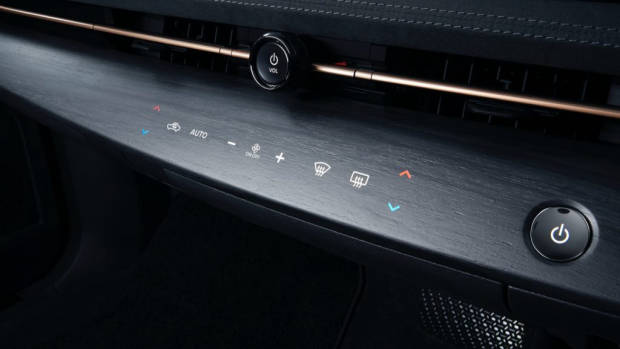 While it's great to see forward-thinking – like AC controls built into the dash with haptic feedback, a slide-out picnic table and an adjustable centre console – the Ariya's cockpit retains a familiar 'car-like' lay-out, for better or worse.
Mounted high on the dashboard in an organic "wave-like" motif is a pair of dual 12.3-inch displays which split their tasks between all the usual driving info – range, speed, essential vehicle information – and the control of the infotainment system.
One rather futuristic touch is the haptic feedback 'gear' shifter designed to sit comfortably in the driver's palm, encouraging a more relaxed driving style.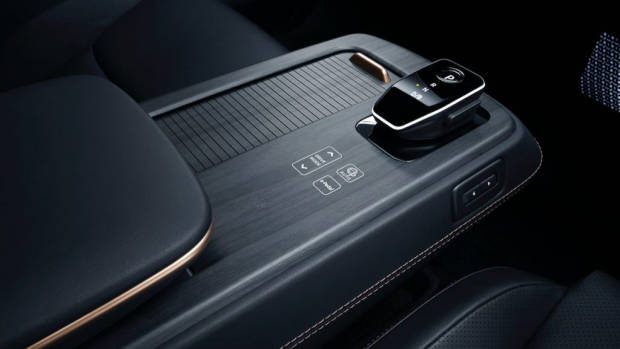 And relaxed the Ariya claims to be – there's advanced multi-language voice control for many functions, and Nissan has integrated Amazon's Alexa service for external tasks – a different direction from Mercedes-Benz's full in-house software.
Naturally, there's a Nissan smartphone app which will allow charge to be checked remotely, it also integrates a route planner with a departure-time reminder making trips more comfortable than ever. Remote updates will be automated and take place over wifi.
Australian details are yet to be confirmed, though we'll learn more closer to the Ariya's global launch in 2021.