Like many other manufacturers, Mazda is promising it will electrify its line-up by 2030, but will have a dedicated EV platform developed by 2025.
Much like Toyota, Mazda has been one of the slower manufacturers to transition towards having EV technology in its cars, but now the Japanese brand is getting serious.
One of the first major announcements will be Mazda's Skyactiv Multi-Solution Scalable Architecture, which will be introduced between 2022 and '25 for Japan, Europe, China, the US and ASEAN (Association of Southeast Asian Nations). It will consist of five hybrid models, five plug-in hybrid models and three pure EV models.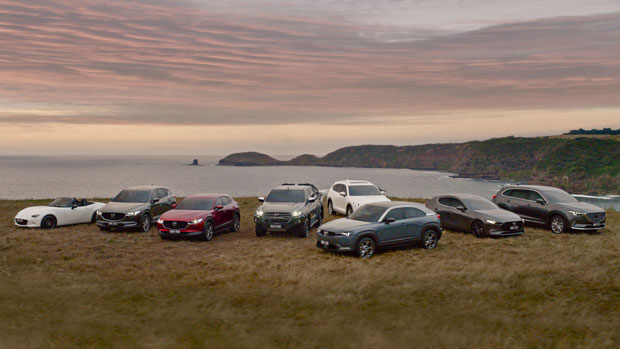 Following this will be the launch of Mazda's Scalable EV Architecture, which will underpin "several products" between 2025 and 2030.
Mazda currently only offers one electric vehicle – the MX-30 E35 – which has just gone on sale in Australia.
Information is hazy about what sort of full-scale EV models Mazda intends to develop, but we know more about the company's hybrid plans.
The rotary engine will make a return – even if it is not directly powering the wheels – and will instead provide electricity as a generator. It's something Mazda Australia is keen to get its hands on, and will likely debut in an MX-30 range extender in 2022, but could see action in other Mazda models in the future.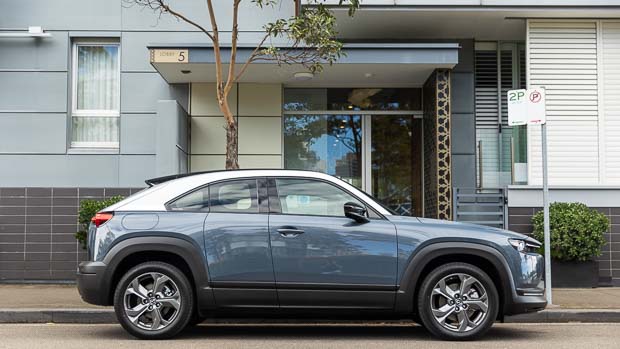 Plug-in hybrid powertrains will also be a part of the upcoming CX range expansions including the CX-60, CX-70, CX-80 and CX-90, all of which Australia is likely to receive in time.
In an interesting move, Mazda will also introduce straight-six engines into its production mix. These will feature mild-hybrid 48-volt systems to make them more efficient, and will be offered with both petrol and diesel propulsion.