Week after week, we bring you content on the cars, SUVs and utes you love the most, but if you think the irony of the fact that these same vehicles are almost impossible to buy is lost on us – think again.
For various dull, persistent and genuinely tragic reasons I won't get into, wait times on cars are now part of the woodwork in the industry, and this nonsense really hit its peak this week when we confirmed the lead time on a new Land Cruiser 70 Series has stretched out to four years.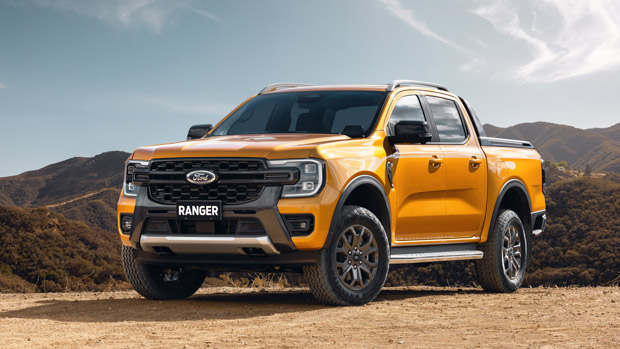 We've covered this issue extensively on popular models from both Ford and Toyota this week, and we'll bring you more very soon – and fear not, as it's not all bad news.
For those of you who love a performance car, we've reviewed a whole heap lately, ranging from the bonkers Chevrolet Corvette and BMW M5 CS to the more sensible and affordable Subaru WRX manual and Hyundai i30 Sedan N Line.
We've had a big week this time around and there's a lot to cover so let's jump into it!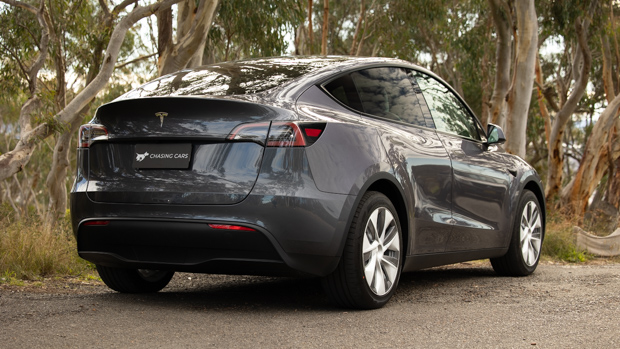 Tesla Model Y reviewed
The Tesla Model Y has been kicking around in the States since 2020 and two years later on Australian shores it was finally our chance to get behind the wheel.
Editor Tom Baker has put together a whole range of content on the Model Y, covering critical issues such as range and a comparison test which you'll see soon, but this week it was all about our in-depth and independent review, which you can read or watch here.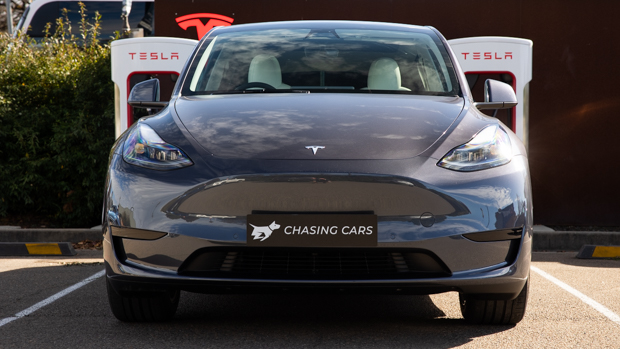 On the whole, the Model Y is a sweet thing, bringing a more practical boot and access to a wider charging network than its rivals, though Tom found the ride comfort was lacking in rear-wheel-drive guise.
It's worth noting that since we filmed our review, the cheeky buggars at Tesla have increased the price of the Model Y from $68,900 to $72,300 before on-road costs.
Toyota LC300 supply improves
Despite persistent delays at the factory level, Toyota has leveraged its sheer industrial might to bring over 3750 Land Cruiser 300 Series models to Australia from the beginning of January to the end of May in 2022.
It's an impressive achievement considering the amount of tech that goes into an LC300, and the new stock builds on the initial allocation of 500 cars that came to Australia late last year.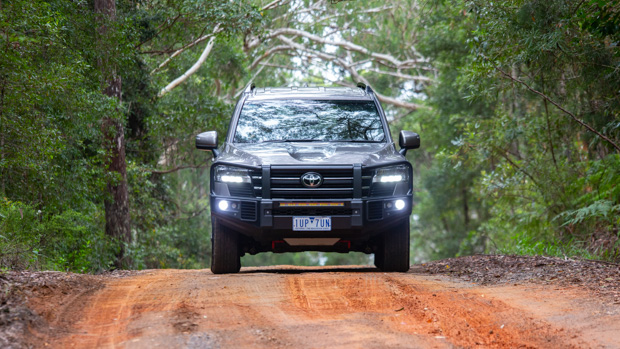 Despite an influx of supply, demand has not waned, and dealer reports seen by Chasing Cars tell us buyers can expect to wait anywhere between 18 to 24 months on a new LC300.
Regardless, it's clear that Toyota is slowly gaining ground on the onslaught of initial interest in the new Land Cruiser – and the LC300 is still outselling the Nissan Patrol, with 2835 shifted off the dealer lot in the same period.
BMW M3 Touring revealed
After a series of teasers, BMW has officially unveiled the M3 Touring and announced it will be arriving on Australian shores between January and March in 2023.
It marks the first time the BMW M division has built the M3 in station wagon form, and it will be available exclusively in Competition guise with an eight-speed automatic transmission mated to an xDrive all-wheel-drive system.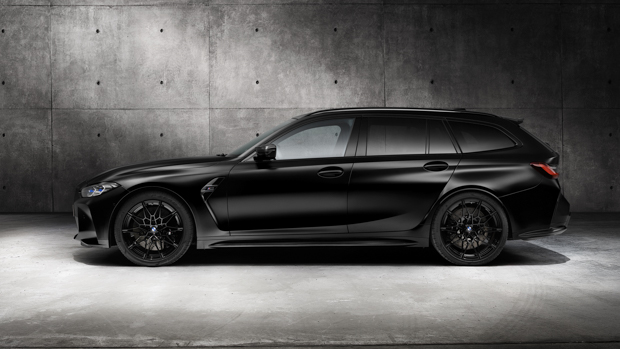 As per the sedan, the M3 Touring comes fitted with a 375kW/650Nm twin-turbo petrol straight-six, which sees it reach 100km/h in 3.6 seconds – only 0.1 slower than the equivalent AWD sedan.
Despite the upgrades, the wagon retains its immense practicality with 500 litres of space available, or 1510 litres if you fold down the rear seats.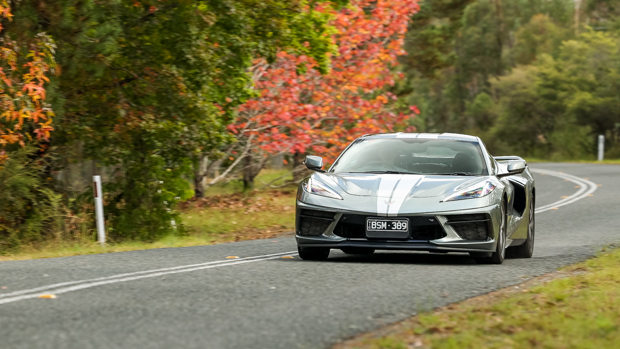 All the cars and SUVs we reviewed this week:
Journalist John Law has now published four months' of his experience with his Hyundai i20 N long-termer and while he's loved it overall, it's safe to say some of the downsides are starting to wear thin.
Few buyers choose to option their BMW M4 with a manual transmission and after conducting our full review, we think that's a crying shame as it's a lovely thing to drive.
However if what you're after is an utterly savage yet well-sorted piece of machinery, then editor Tom Baker reckons the BMW M5 CS is worth its bonkers asking price.
Some days are harder than others aye, Johnny? This week our esteemed colleague drove the highly-anticipated Chevrolet Corvette Stingray C8 which he found generally lives up to its reputation as an oddly practical and yet a properly fast sports car.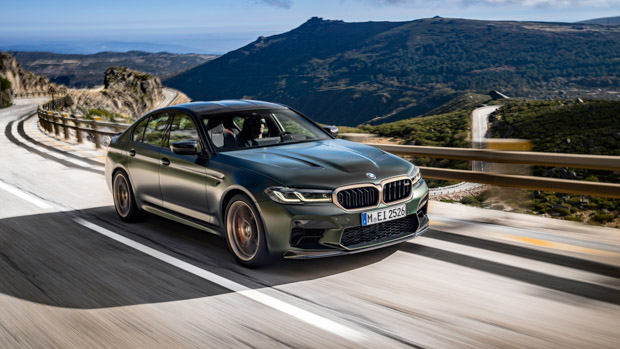 Deputy editor Nathan Ponchard jumped in the Subaru WRX sedan in RS manual guise, which is sadly the highest grade you can nab the three-pedal option in, and found this lovely sedan suffers as a result of some crucial equipment exclusions.
If you want a car that offers a balance between affordability, practicality and performance, I reckon the Hyundai i30 Sedan N Line should be high up on your shortlist. While its interior doesn't quite live up to its 'Premium' name, this is a charming car that ticks a lot of boxes.
Mazda's CX-5 midsize SUV is a popular choice among Australian buyers and for good reason, so in the updated Akera guise, is it still worth a look over its competitors? We think so.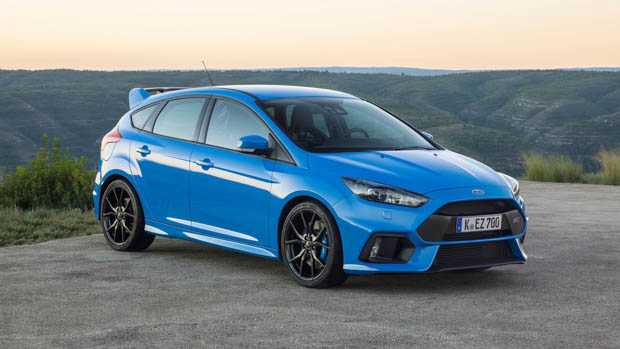 Other car and SUV news we covered this week: