The iconic Ford Focus small car will cease production, after being manufactured for 24 years in Europe and sold elsewhere in the world including Australia.
According to reports by UK publication Autocar, Ford Europe executives have said that the time is coming to an end for the Ford Focus.
Ford Europe chief Stuart Rowley told the UK publication that "We don't have in our planning cycle an additional model that goes into Saarlouis", meaning that the plant will likely be used for other purposes rather than building the Focus platform.
The current, fourth-generation Focus has been built at the Saarlouis plant in Germany since the beginning of the Focus story in 1998 and is still built there to this day, but it now seems that the Focus is on borrowed time.
It is highly unlikely that the Focus name will continue, even if an electric model is produced at a later stage. Ford global are yet to make their future electrification strategy.
How will this impact Australian sales of the Ford Focus?
The Focus lineup here in Australia has been reduced to just one variant as of 2021 – the performance ST flagship.
The range in fourth-gen form was originally available in Active and ST-Line trim levels down under but these were eventually dropped due to declining local sales of small cars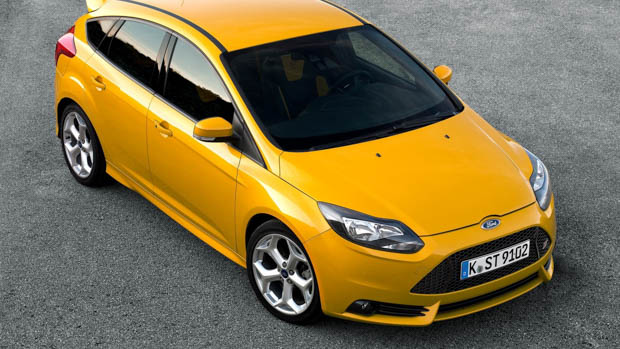 If you want to buy a Focus, now would be a good time, however you will only be able to purchase the hot ST variant.
A facelifted Focus ST will soon launch here in Australia (around August 2022), with the option of bright green paintwork, a restyled front end and a 206kW turbocharged four-cylinder engine.
A brief history of the Ford Focus performance models
The Ford Focus was originally introduced to market in 1998 as the first of four generations and a successor to the Ford Escort.
In 2002, the model received an 'RS' version that came as standard with a 2.0-litre turbocharged four-cylinder engine, a 'Quaife' limited-slip differential and Brembo brakes – all of which made the Focus a serious performance machine and completely unlike the standard Mark 1 Focus that was the groundwork for the whole range.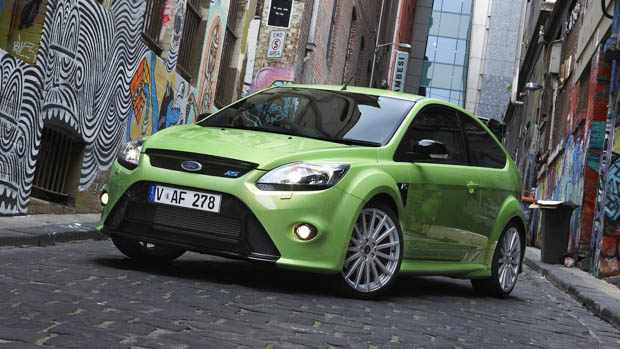 For the second-generation of Focus, the performance variants included the ST 225 (or XR5 Turbo as it was badged here in Australia) and the full-blown RS which finished up its life cycle having total outputs of 257kW/460Nm in RS500 guise thanks to the 2.5-litre Volvo-sourced turbocharged five-cylinder engine. This specific variant is now extremely rare and a collectors piece, and was never officially offered to Australian buyers.
Locally-delivered, second-gen Focus RSs had slightly less power and torque but were infamous for torque steer despite having a 'Revoknuckle' front suspension setup and a limited-slip differential. A similar issue would plague the related Mazda 3 MPS with its torque-heavy front-wheel drive setup.
The third-generation Focus came out in 2011 in Europe, and, once again, Ford Performance offered both an ST and RS model, however the five-cylinder Volvo-derived engines were dropped. Instead, the ST gained an uprated 2.0-litre 'Ecoboost' turbo four-cylinder and the RS took on a larger displacement 2.3-litre turbo engine.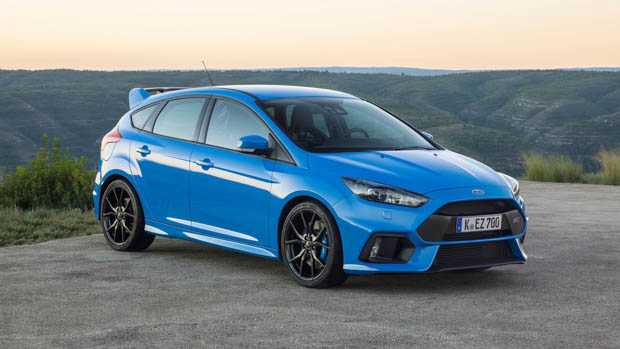 Total outputs for the Ford Focus RS were 261kW/475Nm which was significant when it came into production. Power was fed for the first time through an all-wheel drive system. This model helped pave the way for other super-hot hatches like the Mercedes-AMG A45 S and even more powerful versions of the Audi RS3.
In the fourth-generation, Ford unfortunately scrapped the RS nameplate and instead went with a higher-output 2.3-litre ST model that produces 206kW – pretty much on par with the Hyundai i30 N hot hatch.