Ford's British tuners have been working on an even hotter version of the hottest hyper-hatch of 2016, the Ford Focus RS Mountune.
The English are the first to get their hands on this Mountune Phase Two package, which costs £899 in the UK market and takes 90 minutes to install.
And because Mountune are the brand's official tuner – available through Ford dealers – there is no detriment to the warranty.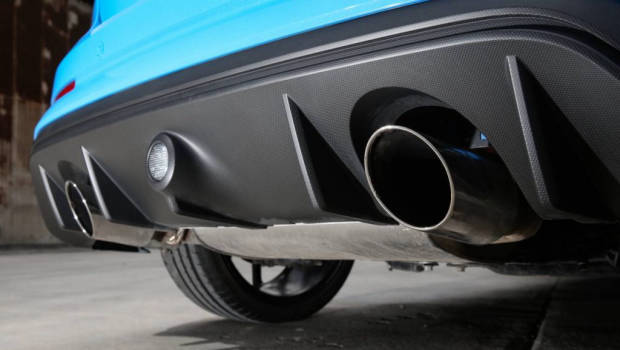 So what do you get? Well, power is increased by 7%, up 18kW to 276kW. Torque is bumped up 9% or 40Nm for a new total of 500Nm.
That's good enough to shunt the regular Focus RS AWD from 0-100km/h in just 4.5 seconds: a noticeable improvement of 0.2 seconds on the stock RS.
So how've they done it? Well, Mountune turned their attention to both mechanical and electronic upgrades. They've tinkered with the crossover duct, recirculation valve and air filter, while remapping the RS's engine control unit.
We don't know when it will arrive in Australia but our best is by Christmas. Locally, Mountune offer go-faster packs on the Fiesta ST and Focus ST. Knowing how Australians love their performance motors, it's really only a matter of time.