Buyers hoping to snap up a Toyota Land Cruiser 70 Series should expect to face wait times of up to four years or the possibility of missing out entirely if production does not keep up with demand before the end of the model's lifecycle.
Despite being Australia's longest-selling model, the updated 70 Series still attracts ferocious popularity in both wagon and ute body styles, which, matched with slower than expected supply, has seen wait times blowout in Australia.
Previous Toyota 70 Series supply updates: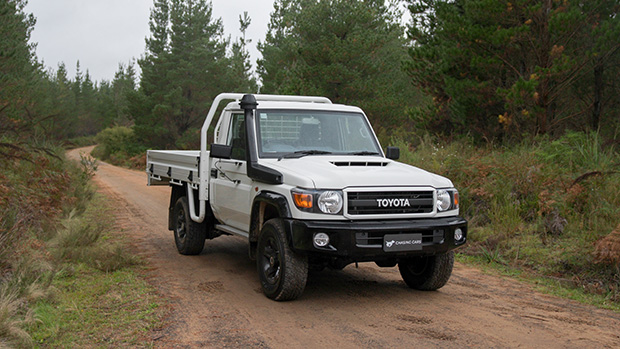 Multiple dealer bulletins from both metropolitan and country Toyota dealers were seen by Chasing Cars, with the most optimistic forecasting a wait time of three years for a new 70 Series.
70 Series production may wrap up by mid-decade
The most damning of the bulletins suggests a wait time of "four years or never", with the wording hinting that the lifecycle of the Land Cruiser 70 Series may finally be coming to an end, after first going on sale back in 1984.
Rumours of a potential end to the production of the still highly-popular 70 Series will almost certainly drive further demand, so unless manufacturing can be ramped up significantly, these wait times are unlikely to ease anytime soon.
While a rumoured end to the 70 Series has persisted for many years, Toyota's Australian division has recently expressed a strong interest in keeping the back-to-basics 4WD on sale.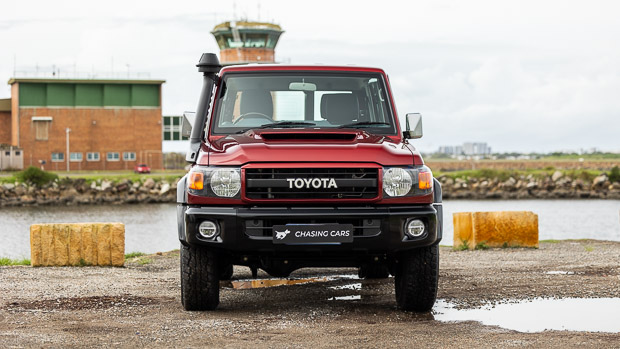 Back in May, Toyota Motor Corporation Australia (TMCA) announced it would introduce a range of upgrades to the safety suite and GVM of the 70 Series on models delivered after November 2022.
At the time, TMCA vice president of sales, marketing and franchise operations Sean Hanley said the changes were designed to ensure the 70 Series would "continue to be available for the foreseeable future in the Australian market".
Production delays hinder supply
It comes as Toyota continues to battle supply shortages at the factory level, which has seen some of its most popular models, including the 70 Series, power down production lines for days at a time.
Early on in the pandemic when the supply of critical parts, such as semiconductors, became scarce, Toyota Motor Corporation (TMC) was able to sustain higher production levels than many other manufacturers thanks to its vast stockpile of parts, however, those days appear to be over.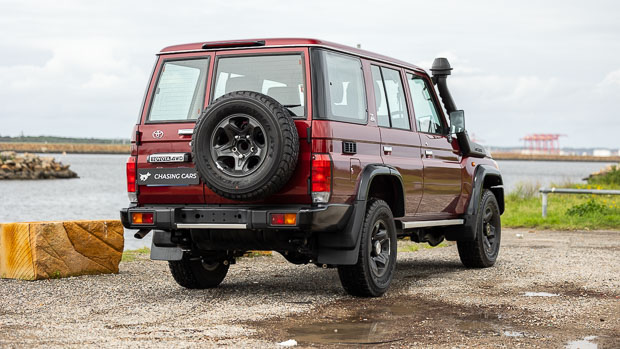 A spokesperson from Toyota Motor Corporation Australia told Chasing Cars it was making a concerted effort to bring a greater allocation of vehicles to our shores.
"Wait times vary depending on the model, variant and specification requirements of each customer. The RAV4 Hybrid, Camry Hybrid, Land Cruiser 70 Series and Land Cruiser 300 Series are in particularly high demand and currently have longer wait times," they said.
"Due to the ever evolving nature of this situation Toyota dealers are best placed to continue to provide updates to our customers on delivery timeframes for individual orders."
Toyota Land Cruiser 70 Series 2022: prices in Australia
All prices listed are before on-road costs.
70 Series (single cab) 70th Anniversary: $80,050
70 Series (dual cab) 70th Anniversary: $82,600
70 Series (wagon) 70th Anniversary: $78,500
70 Series Workmate (single cab): $68,950
70 Series Workmate (dual cab): $71,500
70 Series Workmate (wagon): $67,400
70 Series Workmate (troopcarrier): $71,350
70 Series GX (single cab): $70,950
70 Series GXL (single cab): $73,050
70 Sereies GXL (dual cab): $75,600
70 Series GXL: (wagon): $71,500