Ford Australia has provided some insight into the wait times on a variety of its next-generation models, including the new-generation Everest large SUV.
While not due to officially go on sale until August, Ford Australia told Chasing Cars it has been inundated with 2000 orders already, subsequently pushing wait times on the new Platinum grade in particular out to seven months.
But if you are interested in a new-gen Everest and are concerned about a long wait, Ford Australia says that the three other trim levels of Everest – Ambiente, Trend and Sport – are in good supply and will likely arrive much earlier than a top-spec Platinum.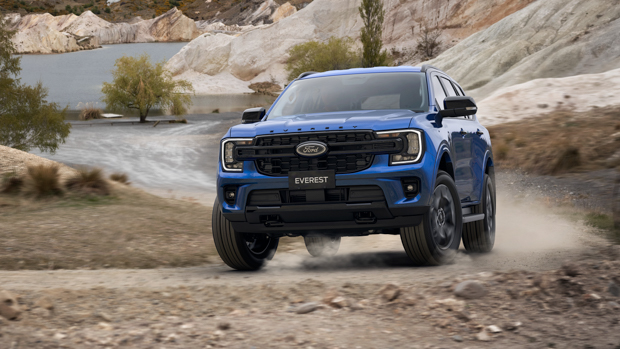 Ford Australia has also given us the details on wait times for its new-generation Ranger ute products, including the new V6 variants and Raptor super-ute.
A spokesperson from Ford Australia told Chasing Cars it was working to bring a greater supply of Everest, Ranger and Ranger Raptor models to our shores.
"Global semiconductor and COVID-related supply chain challenges, combined with very high demand for certain variants, mean some customers will unfortunately face extended waits," they said.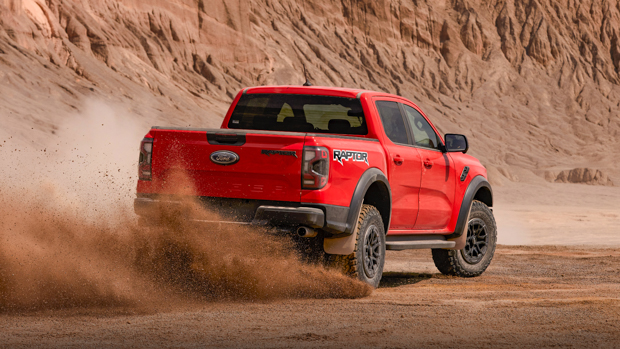 "We fully understand that for customers waiting for their vehicle, a long wait can be frustrating. But we've worked hard to make sure the new levels of tech, capability and performance in the Next-Gen Ranger, Ranger Raptor and Everest mean they'll be worth the wait."
While the delay is certainly lengthy, it's markedly better than some other major car manufacturers such as Hyundai who have wait times of 12-18 months, or even more in the case of Toyota with lead times for its Land Cruiser 70 Series stretching up to four years.
New-generation Ford Everest in brief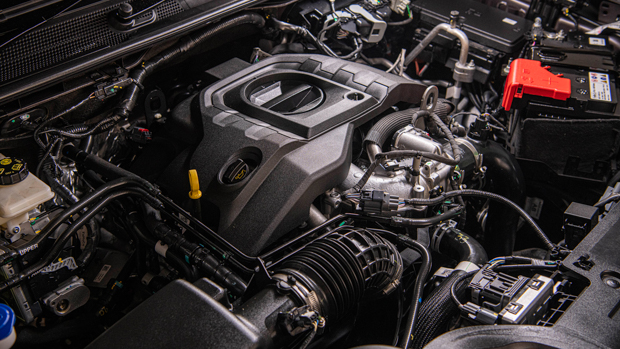 A new V6 turbo-diesel engine (shared with the new Ranger, also) is one of the big talking points of the Everest model, replacing the aging 3.2-litre five-cylinder turbo-diesel engine from the previous Ranger and Everest lineup.
The V6 engine will produce 184kW/600Nm and is 3.0-litres in displacement. A smaller 2.0-litre twin-turbo-diesel four-cylinder engine will also be available for the Everest and will produce 154kW/500Nm. Both engines are mated to a 10-speed automatic transmission.
Another major talking point for the new Everest is the revamped interior that features a large portrait-style 12.0-inch touchscreen and an additional 12.3-inch digital driving display.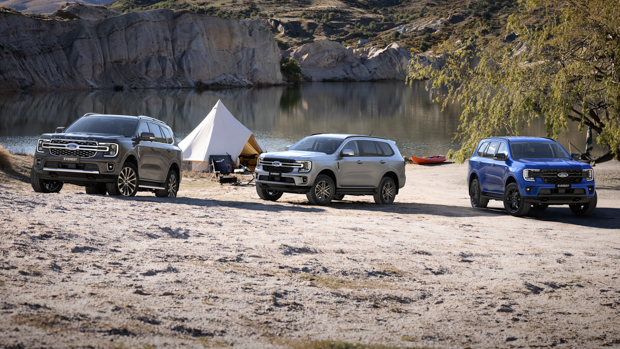 There are several variants on offer for 2023, starting with the Ambiente entry-level variant and expanding right up to the flagship Platinum trim that will feature plenty of chrome, ambient lighting, premium leather seats and a B&O Play sound system for your favourite Spotify playlist.
Ford Everest 2023: prices in Australia
All prices listed are before on-road costs.
Ambiente 4X2 bi-turbo: $52,990
Ambiente 4×4 bi-turbo: $57,990
Trend 4×2 bi-turbo: $60,290
Trend 4×4 bi-turbo: $65,290
Sport 4×4 V6: $69,090
Platinum 4×4 V6: $77,690