In a market hamstrung by semiconductor shortages, increasing material costs and shipping delays, ongoing demand is leading to extended delivery times for popular models including the Toyota Yaris Cross light SUV.
Prospective Yaris Cross buyers could be waiting as little as three or as long as 18 months for their deliveries, according to dealers – depending on the engine and trim they choose.
Previous Toyota Yaris Cross supply updates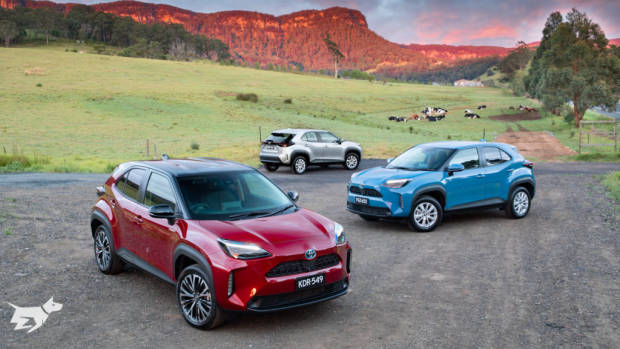 Simply put, low-end petrol Yaris Cross variants attract the shortest waiting time, while high-spec hybrid models will keep you waiting in line for more than a year.
A rival for the Mazda CX-3, Volkswagen T-Cross and Ford Puma, the Yaris Cross range spans $26,990-$37,990 before on-road costs.
This situation is common across the Toyota stable at the moment. Popular models including the RAV4 midsize SUV (18 months), Prado large SUV (15 months) and Land Cruiser 300 Series 4WD (20 months) are commanding similar – or longer – lead times.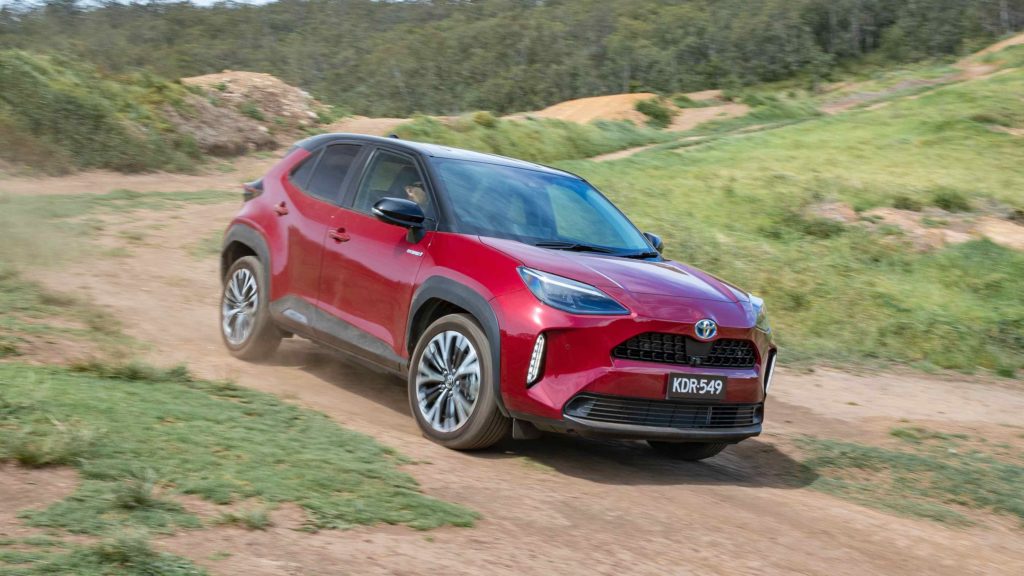 The 6-18 month number is an average wait time being quoted by a dealer bulletin. However, this varies from dealer-to-dealer, so it's best to contact your local Toyota store as this will be the simplest way to get a solid idea.
Chasing Cars reached out to a Toyota Australia spokesperson, who elaborated on the situation.
"Demand for new vehicles is at unprecedented levels.
"Wait times vary depending on the model, variant and specification requirements of each customer…. Due to the ever evolving nature of this situation Toyota dealers are best placed to continue to provide updates to our customers on delivery timeframes for individual orders."
Which Yaris Cross variants will be delivered fastest?
According to a dealer bulletin, the Yaris Cross range opener (the $26,990 before on-road costs GX petrol) is commanding around a six month wait.
Moving up to the two tone-roofed Urban and GXL – particularly when fitted with a petrol-electric hybrid – commands longer waits. A bulletin suggested between six-18 months for the upper-spec variants.
However, a dealer quoted an average wait time of 3-6 months for any Yaris Cross grade, and suggested stock of the petrol Yaris Cross would be in their forecourts as soon as next month.
A search of the classifieds unearthed some dealer stock of the Toyota Yaris Cross, mostly low kilometre used, or ex-demo examples.
What's causing the delays?
Along with the chip shortages that have seen the Volkswagen group struggle for stock, lately Toyota's Japanese manufacturing facilities have been experiencing periodic shutdowns due to materials shortages.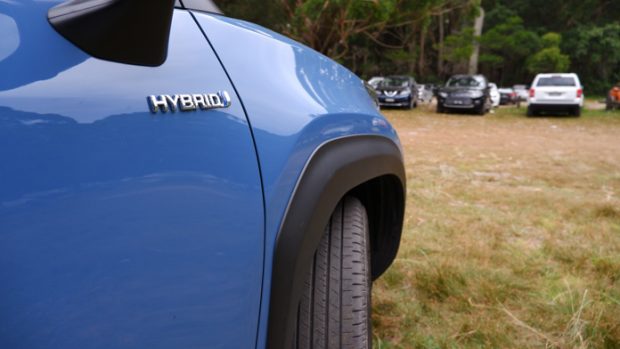 These shortages have been compounded by global tensions and COVID lockdowns impacting shipping and delivery times.
As always, it is best to get in contact with your local Toyota dealer for greater clarity on lead times before ordering.
Toyota Yaris Cross 2022: prices in Australia
All prices listed are before on-road costs.
GX petrol: $26,990
GX hybrid: $29,990
GX hybrid AWD: $31,990
GXL petrol: $29,990
GXL hybrid: $31,990
GXL hybrid AWD: $34,990
Urban petrol: $33,440
Urban hybrid: $35,440
Urban hybrid AWD: $37,990