The deeply impressive Porsche Taycan – Chasing Cars' electric car of the year – is proving reassuringly elusive as well as expensive with supply struggling to meet demand.
Porsche Australia's Chris Jordan told Chasing Cars it'd be highly unlikely any ordered now would arrive before 2023. Although Porsche Australia has a policy of not giving sales projections or wait list times, Chasing Cars understands the recent Covid lockdowns in China – especially Shanghai – has seen fewer cars sold there, freeing up production for other markets, including Australia. The same would apply (but to a lesser extent) with Porsche withdrawing from the Russian market "indefinitely" due to the war with Ukraine.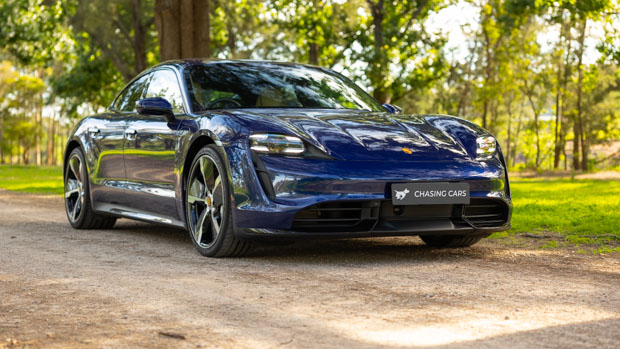 With Taycan the brand's best-selling vehicle outside its two SUVs (Macan and Cayenne), Porsche Australia wants to secure as many in-demand versions of its EV as possible. "We'll sell every one we can get," said Jordan, while acknowledging Taycan's sales figures have been compromised by inadequate supply.
Just how popular is the Porsche Taycan?
Some 531 Taycans were sold here in 2021 – easily outselling Porsche's iconic 911 sportscar. So far in 2022 Australians have bought 260 Taycans – just over 50 per month – suggesting this year's sales figures will easily eclipse last year's, as long as there are cars available.
To the end of May 2022, the Taycan holds a massive 32% market share in the 'large cars over $70,000' segment, easily trumping the stalwart BMW 5 Series and Mercedes E-Class. This from a model that didn't exist two years ago.
In Australia last year, the only electric cars that outsold the Taycan were the Tesla Model 3 and MG ZS EV – both playing at vastly different price points to the luxury German.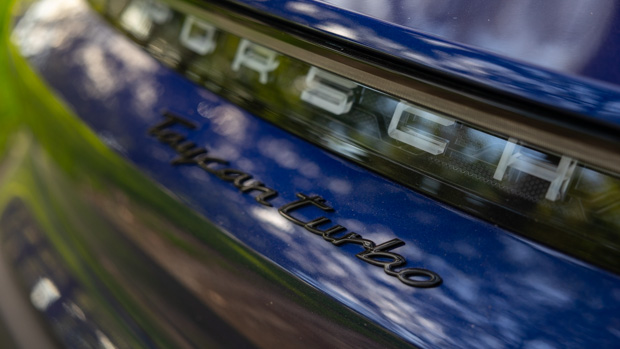 A new sports-focussed GTS sedan ($241,900) has just been added to the Taycan line-up; above the Taycan RWD ($159,700) and 4S AWD ($198,800) but below the Turbo ($281,900) and Turbos S ($352,600). Buyers can also buy the SUV/wagon/lifestyle Taycan Cross Turismo in 4 ($180,400), 4S ($209,600) and Turbo ($284,600) grades. All prices are before on-road costs.
Would Porsche sell more Taycans if there was stock available? Jordan confirmed as such, but said: "we're not publishing wait times because it fluctuates a lot."
If you want one sooner, budget Taycan buyers are in luck. "Because it's newer and the entry-level model, the Taycan RWD would be the one you might be able to get a little earlier," said Jordan. "With the GTS being recently launched it means there's more availability, but there's also a lot of demand for it right now too."
What about waiting times for other Porsches?
While reiterating Porsche doesn't quote expected timeframes, Jordan said "the waiting lists are a little easier to stomach on Macan and Cayenne versus 911 and 718 (Boxster and Cayman). With Macan and Cayenne you may be able to get a car this year or early next year, whereas 718 and 911 is definitely next year, barring any (extra) allocation popping up."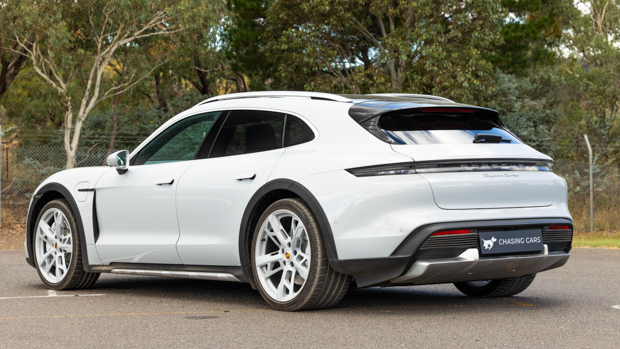 The mild off-road Taycan Cross Turismo makes up between 20-25 percent of Australian Taycan sales, but Jordan said waiting times for it was longer than the sedan. "There's really good demand in Australia," he explained, hinting the sales percentage would be higher should they have a more generous stock allocation.
With the Macan SUV the cheapest way into a new Porsche – the entry-level costs $90,100 before on-roads – it's little wonder it's the brand's strongest seller. Even so, when you learn in 2022 so far Australians have bought over 1300 of them – more than 911, Boxster, Cayman, Taycan and Cayenne combined – it reminds how integral SUVs are to a brand that was sportscar-only just a couple of decades ago.
Does the Taycan render the Porsche Panamera redundant?
The upper large luxury Panamera – costing from $207,800 to $403,500 before charges – is a rare old beast indeed. Porsche Australia shifted only 48 last year and a mere 23 the year before. With monthly Taycan EV sales eclipsing Panamera's annual numbers, is the sporting limousine/wagon niche offering set for the chopping block?
Apparently not. "We're still happy with Panamera and it will stay here," said Chris Jordan. "It's always been a 40-80 (sales) volume each year. It's designed to be an executive sports limousine, and it's petrol and petrol plug-in hybrid versus the electric Taycan. It's different segments, especially in the second row."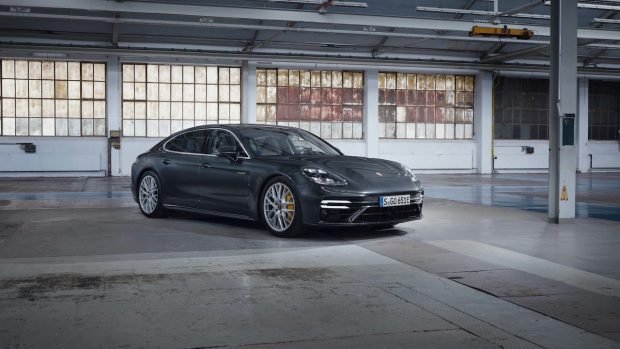 The Panamera has a distinct advantage over the electric Taycan when it comes to rear space, the former being or far more generous proportions.
"There's enough difference between Panamera and Taycan and they do different things in terms of their exclusivity," said Jordan. "For a brand like us it's not a bad thing to have products that are very exclusive. If you have a Panamera Turbo you know there's not many of those sold in Australia each year, and that appeals to a lot of people."
Australians can order from a staggering 15 different Panameras, ensuring you're likely to never see another like yours on the road. If you want exclusivity, ignore those in-vogue, in-demand Taycan EVs and bag yourself a Panamera unicorn.
Porsche Taycan 2022: prices in Australia
All prices listed are before on-road costs.
Taycan: $159,700
Taycan 4 Cross Turismo: $180,400
Taycan 4S: $198,800
Taycan 4S Cross Turismo: $209,600
Taycan GTS: $241,900
Taycan Turbo: $281,900
Taycan Turbo Cross Turismo: $284,600
Taycan Turbo S: $352,600