Porsche has unveiled an electric prototype known as the 718 Cayman GT4 ePerformance that will provide a testbed for its future GT race cars and likely the next generation of its midship production sports car.
The Mission R concept unveiled last year shares the same 718 Cayman GT4 Clubsport race car chassis and electric drivetrain components as the latest prototype but the latest iteration features a more familiar appearance to the road car.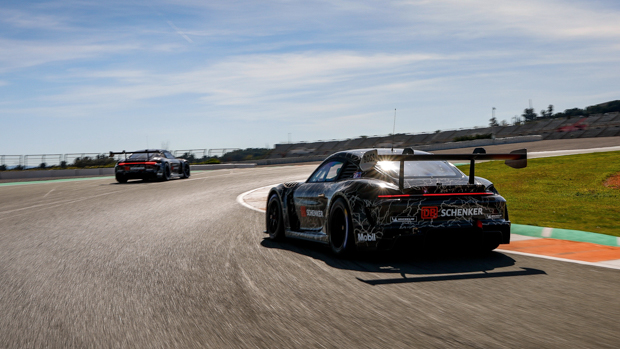 Configured with a dual-motor, all-wheel-drive set-up, Porsche says the 718 Cayman GT4 ePerformance can produce up to 735kW of power, or a more sustainable 450kW for 30 minutes in simulated racing conditions.
The combined effect of this drivetrain means the prototype can set similar lap times – and top speed – as the current 992-generation 911 GT3 Cup car, Porsche claims.
Porsche's Mission R concept had a slightly higher peak output of 800kW that was supported by oil cooling in the electric motors (and within the specially developed battery power) to make the car not only fast but also durable under race conditions.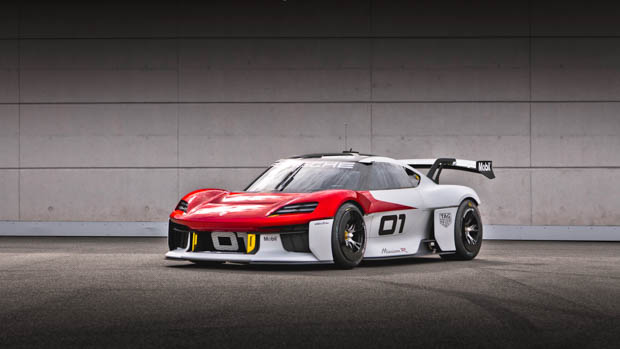 The 900-volt-capable electric architecture will also allow the battery to be recharged from five to 80 percent in about 15 minutes, according to Porsche engineers.
Compared to the 718 Cayman GT4 Clubsport on which it is based, the ePerformance stretches 140mm wider thanks to custom bodywork designed to help cool the batteries.
Earlier this year, Porsche confirmed the next generation of the 718 Cayman and Boxster would focus on recreating the feeling of a mid-engined sports car by placing the battery in a similar location to where the engine would normally sit.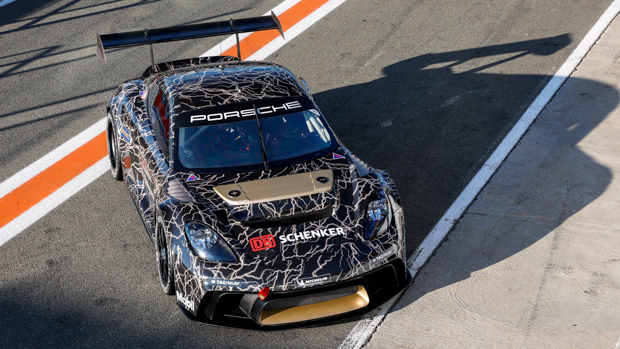 The fully-electric model will make its debut by 2025, and will be joined by a hybrid version of the 911 in the future.
Porsche will exhibit the 718 Cayman GT4 ePerformance at the Goodwood Festival of Speed between June 23-26, where it will compete in the 1.9-kilometre hillclimb event.