A late prototype of the Porsche 718 Cayman GT4 RS has lapped the Nürburgring in an astonishing time of 7:04.5 minutes.
That time was completed on the shorter 20.6km lap of The Ring that does not include the end straight, and was a whopping 26.3 seconds faster than the regular Cayman GT4 when timed on the same loop.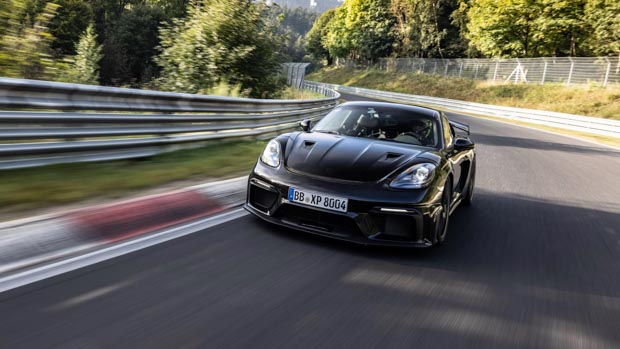 On the longer 20.832 route the Cayman GT4 RS completed the lap in 7:09.3 minutes, which is notably faster 7:35.9 minute record set by the Tesla Model S Plaid earlier this year.
The lightly camouflaged coupe was wearing sticky Michelin Pilot Sport Cup 2 R tyres,and Porsche engineers fitted a racing seat to keep development driver Jörg Bergmeister safe.
Porsche has been light on the details of the GT4 RS but the director of Porsche's GT division Andreas Preuninger said buyers can expect a more responsive and track-capable Cayman.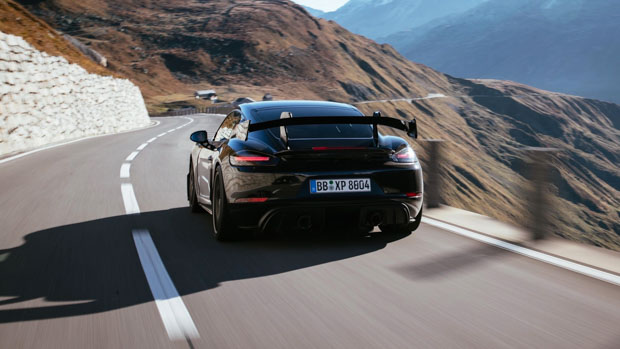 "During development, we gave the 718 Cayman GT4 RS everything that characterises a genuine RS: lightweight construction, more downforce, more power and, of course, an even higher level of responsiveness and feedback to driver inputs," he said.
"The fantastic lap time of the Nordschleife is impressive proof of how clearly noticeable these improvements in driving dynamics are."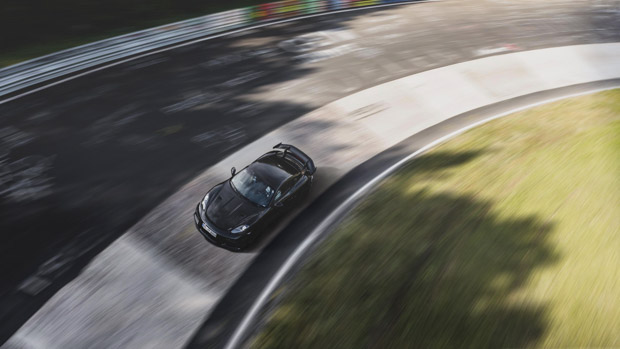 Visually the GT4 RS is even more dramatic than the 'regular' GT4, with its deep-cut bonnet vents, wider front and side vents complimented by a swan-neck rear spoiler borrowed from the larger 911 GT3.
Porsche will unveil the GT4 RS in November this year and it will likely follow the existing Cayman GT4 to Australia at some point in 2022.