German sports car specialist Porsche will reportedly move its 718 line to a fully-electric platform in next generation form – but the brand's halo 911 will not follow suit.
It was a shock when the 718 platform removed the six-cylinder boxer engine, instead fitting it with a very WRX-sounding flat-four – before the six-pot option was restored by way of a 4.0 GTS grade – but the next shift in the 718's future will be a much bigger change.
According to a report by Car and Driver, sources inside and out of Porsche have confirmed that the next Cayman coupe and Boxster cabriolet – which are both sold under 718 branding – will shift to fully-electric propulsion in 2025.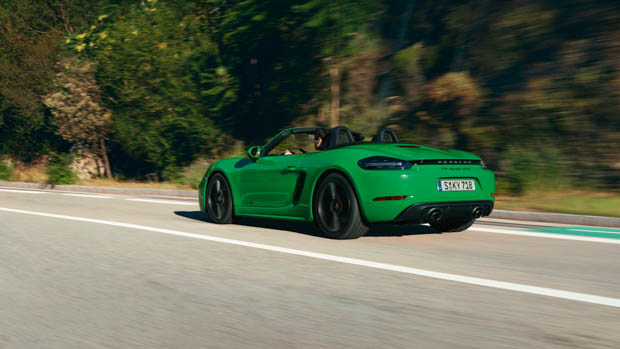 Unlike the 911, which is likely to remain with a internal combustion engine until at least 2030, the 718 will be a fully battery-electric model.
But what about a hybrid? Porsche has apparently wiped that idea and is determined to make the pure EV 718 work.
The Cayman and Boxster names are likely to remain, with the Boxster retaining its fabric roof instead of going for a fixed solution. If the Boxster was to go hardtop, it would make little sense to continue Cayman production. Offering both allows Porsche to target more customers who have different needs.
Car and Driver says the entry level versions of the electric 718 will have a rear motor, however higher powered versions will use a front motor as well.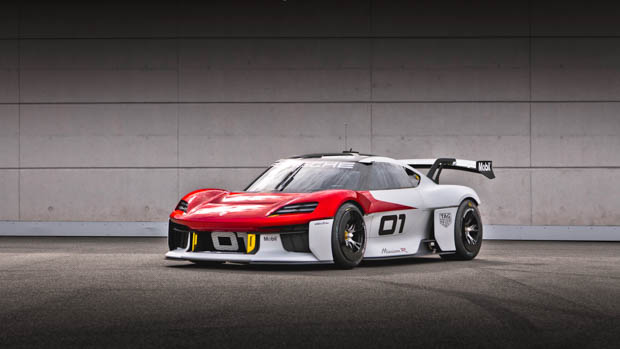 If this does happen, it'll be the first time in the company's history that the Boxster and Cayman are available with all-wheel drive.
Power figures are still up in the air but insider sources have said that power of higher spec 718's will match or better the figures of the 911.
Sources believe that the recently revealed Porsche Mission R concept will be a good indicator of what the next generation 718 will look like – although it will be much more dialed back from its hardcore race look.
The 718 is due to arrive on the market in late 2024, with a US release happening in 2025.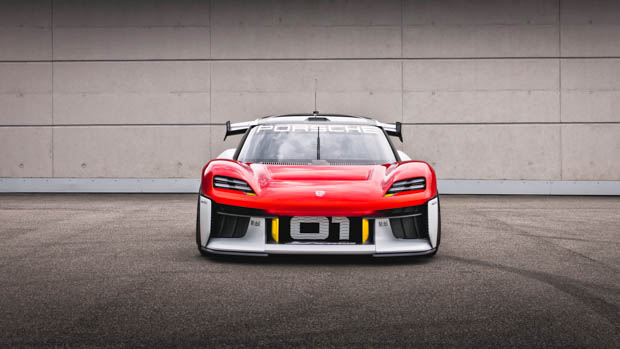 What's the current range like?
Porsche currently offers three different 718 models in Australia in both Boxster and Cayman body styles.
The range opens with the 'standard' Boxster/ Cayman, which is fitted with a 220kW/380Nm turbocharged flat-four engine.
Above the Cayman/Boxster sits the S, with an uprated 257kW/420Nm turbocharged flat-four While it won't sound like any Porsche you've heard before, the S is incredibly capable and, no surprise, very well balanced with its low centre of gravity.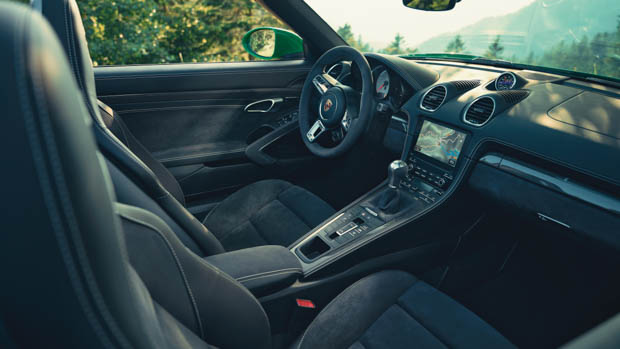 The flat six recently returned to the 718 shape in the GTS 4.0 which received a 4.0-litre naturally-aspirated six-cylinder petrol engine producing 294kW of power and 420Nm of torque.
Porsche 718 2021: prices in Australia
All prices exclude on-road costs.
718 Cayman manual: $115,900
718 Cayman PDK: $117,328
718 Boxster manual: $118,700
718 Boxster PDK: $120,128
718 Cayman S manual: $139,500
718 Cayman S PDK: $144,080
718 Boxster S manual: $142,300
718 Boxster S PDK: $146,880
718 Cayman GTS 4.0 manual: $175,100
718 Cayman GTS 4.0 PDK: $180,490
718 Boxster GTS 4.0 manual: $177,900
718 Boxster GTS 4.0 PDK: $183,290
718 Boxster 25th Anniversary manual: $187,200
718 Boxster 25th Anniversary PDK: $192,590