Porsche has announced the new Taycan Cross Turismo 2021 that takes the rapid sedan form factor of the Taycan and moulds it into a raised-wagon that threatens to be as savage off the line as it is practical at the shops. 
The Taycan Cross Turismo joins a growing line up of Porsche wagons alongside the Panamera and is expected to arrive in Australia later this year.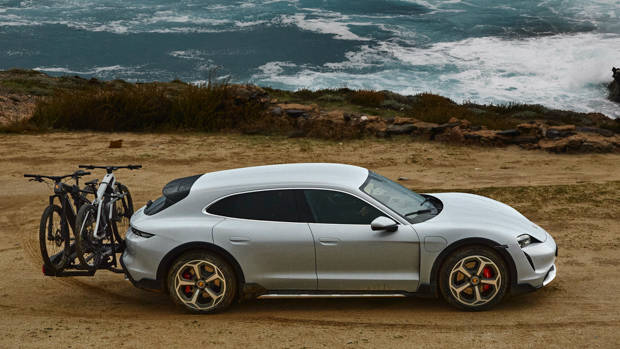 Available as an optional extra is the Off Road package which raises the ground clearance by 30mm, while the standard Gravel Mode uses adaptive air suspension and an all-wheel-drive system to keep things under control when off the bitumen.
The wagon form factor adds a substantial amount of practicality to the Taycan Cross Turismo with 36mm more headroom for the rear passengers and up to 1,200 litres of storage, which can be accessed through a wide-opening tailgate.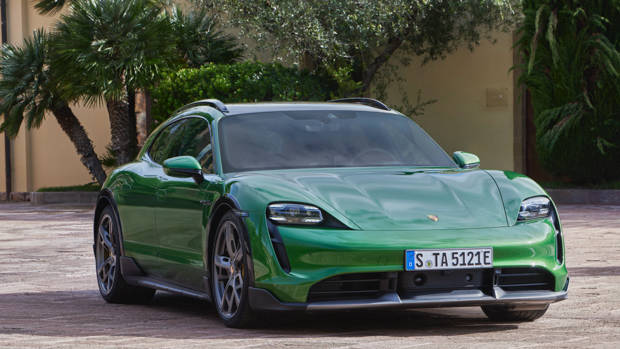 The Taycan Cross Turismo has kept the blisteringly fast drivetrain of its sedan twin, with the choice of four different grades including the 4, 4S, Turbo and Turbo S – however Australia will only be receiving the two middle variants.
Opening the Australian range is the Taycan 4S Cross Turismo with 360kW of power which can be stepped up to 420kW and 650Nm of torque when using launch control.  This is enough to give the wagon a 0-100km/h acceleration time of 4.1 seconds and a top speed of 240km/h.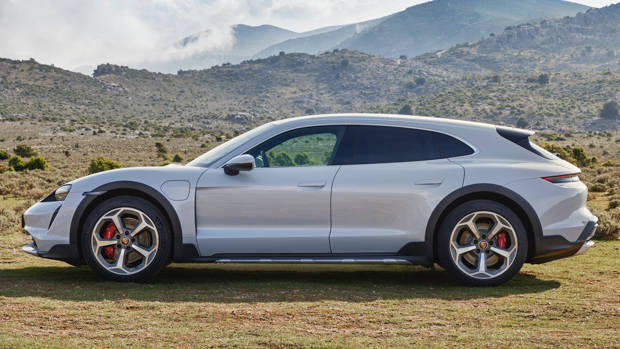 The Taycan Turbo Cross Turismo steps things up with 460kW in normal model, with 500kW and 850Nm on tap when using launch control. As you might expect this makes things quite a bit faster, with a 0-100km/h time of 3.3 seconds and a top speed of 250km/h.
Australia sadly missed out on the ballistic Taycan Turbo S Cross Turismo which puts out up to 560kW/1050Nm during launch control, or 460kW normally, with a slightly faster 0-100km/h time of 2.9 seconds.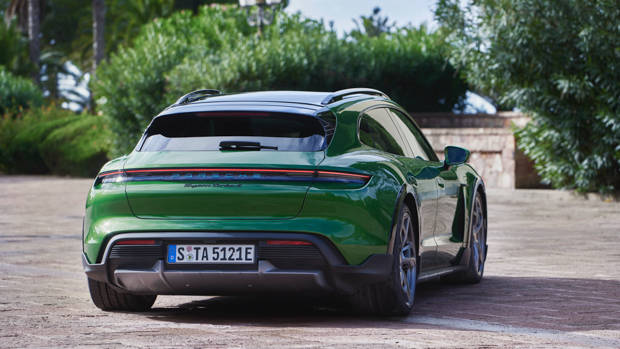 All Taycan Cross Turismo models utilise a 93.4 kWh battery which provides up to 456km of WLTP tested range with a maximum DC charging speed of up to 270kW.
The Taycan Cross Turismo closely follows the design of the Mission E Cross Turismo concept shown off in 2018, with a rear roofline that increases the space inside while still sloping down to create a sportier look.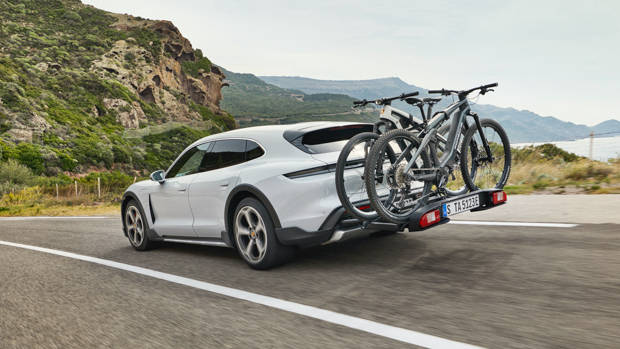 Weekend adventure-seekers will also appreciate the optional factory fitted bike rack which carries up to three bikes in a variety of sizes. The tailgate can still be opened even when the bike rack is fully loaded.
The Porsche Taycan Cross Turismo is expected to arrive in Australian showrooms in the third quarter of this year, with customers currently able to preorder online.
Porsche Taycan Cross Turismo 2021: prices in Australia
All prices listed are before on-road costs.
Taycan 4S Cross Turismo: $201,000
Taycan Turbo Cross Turismo: $271,200