For 2021 Porsche has added a new flagship engine option for the Panamera – the Turbo S E-Hybrid. The new model combines a 420kW twin-turbo V8 with a 100kW electric motor and 17.9kWh battery for almost unfathomable outputs of 514kW and 870Nm.
Naturally, that sizeable lithium-ion battery will allow silent wafting around city centres for bonus luxury and smugness. Oh, and Porsche claims the unassuming looking Panamera should complete the standard sprint in just 3.2 seconds, before galloping on to a top speed of 315km/h.
That will come at a cost, unsurprisingly, the new range-topper commands $420,800 before on-road costs or expensive options – it's not for the faint of heart. At least it comes as standard with Porsche's eight-speed PDK dual-clutch 'box.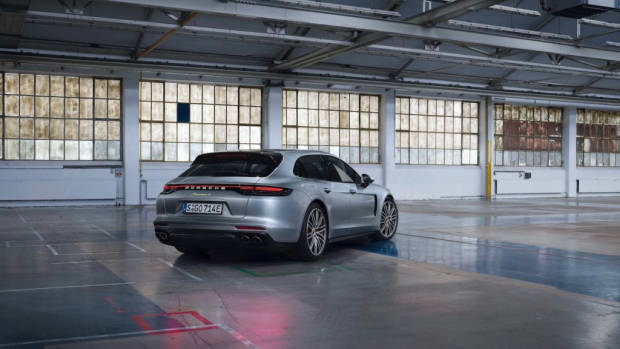 Not to say the regular E-Hybrid, which has also been updated. Performance not far adrift from Audi's RS5 Sportback with the Porsche's combined output of 340kW from a 2.9-litre twin-turbo V6 and 100kW electric motor. That's good for a 4.4 second 0-100km/h sprint. However being a more premium product, the Panamera's $245,900 price and size places it against faster cars like the Audi RS7 Sportback, and the likes of the Maserati' Quattroporte.
Still, the Panamera packs the neat Hybrid system, which on the 4 E-Hybrid draws juice from a smaller 14.1kWh battery to slink around city centres. Charging can be completed at home via a standard three-pin socket or at a faster rate of 7.2kW with a home wall box or at public charging stations.
All three body styles including sedan, Executive long wheelbase, and the attractive Sport Turismo 'shooting brake' will return to Australia though only available in more affordable Panamera 4 E-Hybrid guise.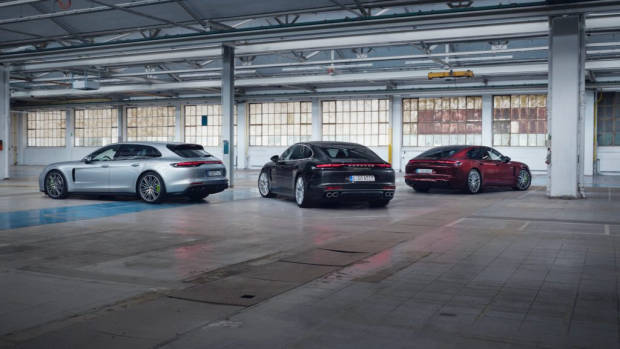 The Panamera hybrid range receives updates for 2021 inline with the combustion-powered cars. This includes mildly massaged styling outside – the Turbo S can be distinguished by more generous front air-vents and C-shaped front lights. There are also two new colour options (pictured) – Cherry and Truffle Brown metallic. Other changes outside include a full-width rear lightbar and new 20 and 21-inch alloys to choose from.
Standard equipment is bolstered for the Panamera 4 E-Hybrid with the standard inclusion of Wireless Apple CarPlay, a higher resolution touchscreen, Matrix LED headlights, a head-up display, soft-close doors, lane-change assist and front-seat ventilation.
The Turbo S adds all the chassis smarts as standard including an electric roll-stabilisation system, adaptive dampers, ceramic brakes, torque vectoring system and four-wheel steering as part of the Power Steering Plus option. These goodies can all be added to the Panamera 4 E-Hybrid at a cost.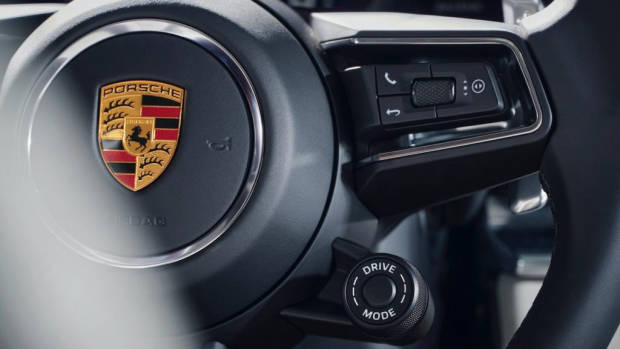 Inside the Turbo S isn't hugely better equipped than the 4 E-Hybrid and gets an air Ioniser, 18-way electrically-adjustable front seats with memory function and the must-have Sport Chrono package.
Being a Porsche product, the options list is extensive, the choice of plenty of colours, wheels, interior colours and highlights will be at buyer's fingertips. The internal-combustion powered Panameras will continue on as well with the same options of body styles.
The updated Panamera plug-in hybrids are set to arrive in Australia in the first quarter of 2021.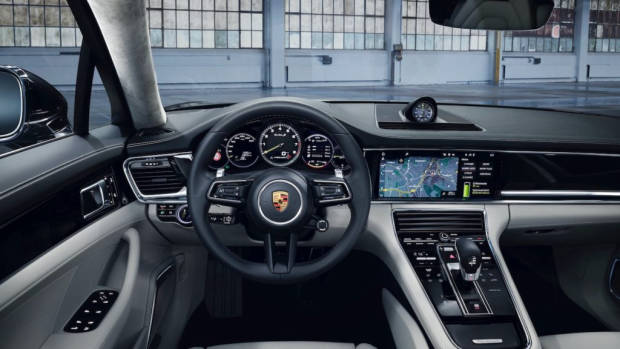 2021 Porsche Panamera E-Hybrid Pricing
All prices are before on-road costs.
Panamera 4 E-Hybrid – $245,900
Panamera 4 E-Hybrid Sport Turismo – $253,200
Panamera 4 E-Hybrid Executive – $255,400
Panamera Turbo S E-Hybrid – $420,800