The Porsche Taycan electric sedan and wagon outsold the German sports car brand's famed 911 sports car in 2021.
Porsche sold 41,296 examples of the Taycan globally last year, while 38,464 units from across the broad 911 range found homes.
The stark result reflects the accelerating acceptance of electric vehicles in all corners of the market. In Australia, sales of electric cars at least doubled in 2021 when compared to 2020, and that's without the contribution of Tesla – which does not report results locally.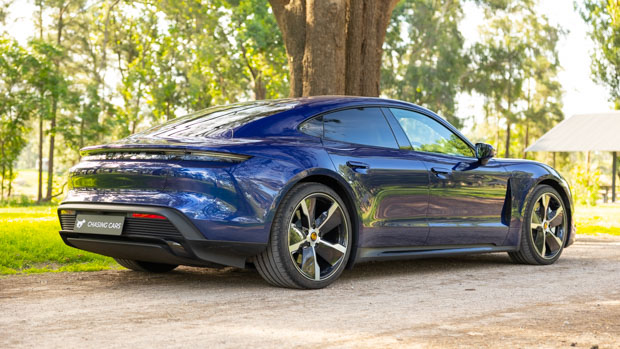 Contributing just under 14 percent of Porsche's global sales tally of 301,000 vehicles last year, the Taycan was Porsche's third-best selling vehicle in 2021, following the Macan (88,362) and the Cayenne (83,071).
In Australia, Porsche put 4428 new cars on the road last year, including 531 Taycans. This represented increased local brand sales of 4.4 percent, while the electric Porsche echoed its global sales performance, besting the 911's 428 sales
Locally, the petrol-powered Macan SUV was also Porsche's best-seller, with 2328 units sold in Australia in 2021. A fully-electric iteration of the Macan riding on the brand's PPE chassis will be released locally in late 2022 or early 2023.
The other three staples in the Porsche range include the Cayenne coupe and wagon large SUVs which saw 837 registrations in Australia, the 718 Boxster and Cayman at 256 units and 48 Panamera sedans and wagons.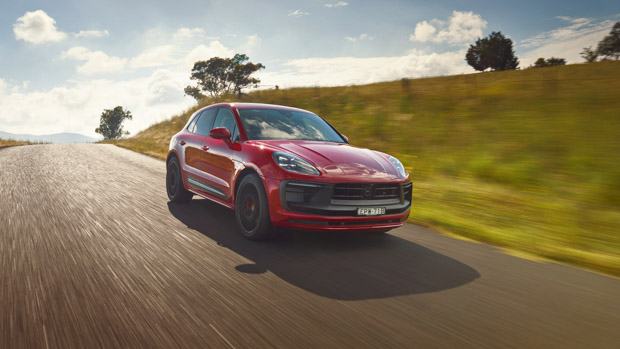 More Taycans hit the road in 2021 than 911s
The Taycan began sales in Europe in March 2019, but since then the range has swollen to eight models in Australia from the RWD base Taycan ($153,600) to the 560kW Turbo S ($385,400) with 270kW ultra-rapid charging capability.
It's taken that time for the Taycan to have a broad range to suit multiple lifestyles and budgets, while offering all the indulgent customisation Porsche buyers expect like colour-matched keys ($780) and leather sun visors ($1220).
That means the Taycan now has everything at its disposal to outsell the 911 sports car, and it did so shifting 41,296 units globally in 2021.
While this doesn't spell the death of the 911 – after all, the combustion-powered 992 generation 911 only debuted in November 2018 – it does mean that electric cars are here to stay, and that the 718 range will likely become fully electric in its next iteration.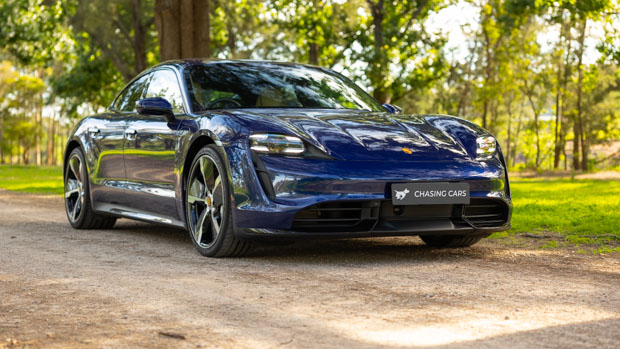 Furthering that theory, of the 86,160 Porsche cars sold in Europe in 2021, 40 percent were either pure BEV or PHEV models.
Porsche 2021 sales broken down across the globe
Australia continues to be a small market for Porsches globally, accounting for 4428 sales. However, Australia's small population of 25.69 million people means that we buy almost as many Porsches per capita (PPC) as the United States (0.0017 PPC vs 0.0021 PPC).
In the United States, Porsche sold 70,052 new cars, though that was eclipsed once again by China which accounted for 95,671 new Porsche purchases in 2021.
While the Taycan might have had a strong sales year doubling its figure from 2020, it is still Porsche's Macan and Cayenne SUVs that dominate sales.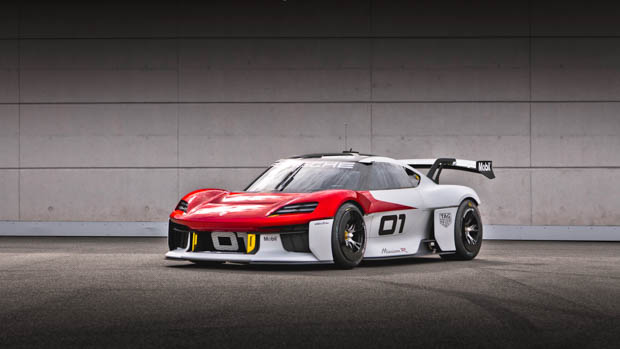 Below are the Porsche models broken according to their global sales figures.
Macan: 88,362
Cayenne: 83,071
Taycan: 41,296
911: 38,464
Panamera: 30,220
718 Boxster and Cayman: 20,502
Porsche Taycan 2022: prices in Australia
All prices listed are before on-road costs.
Taycan: $153600
Taycan 4 Cross Turismo: $176,600
Taycan 4S: $194,700
Taycan 4S Cross Turismo: $205,300
Taycan GTS: $237,000
Taycan Turbo: $276,300
Taycan Turbo Cross Turismo: $279,000
Taycan Turbo S: $345,800