Porsche has added a new GTS variant to the Taycan's range for the 2022 model year that will arrive in Australia from the second quarter of next year. 
Sitting between the Taycan 4S and upper level Taycan Turbo and Turbo S, Porsche says the GTS is designed to be the "sporty all-rounder of the range" and has priced it from $237,000 before on-road costs.
The Taycan GTS will compete against the Audi E-Tron GT and Tesla Model S Plaid in the fast EV market.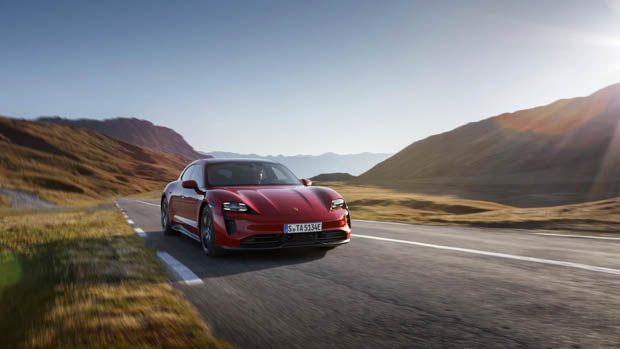 Riding on Porsche's dedicated EV platform, the Taycan GTS features a potent dual-motor, all wheel-drive setup that produces 440kW of power and 850Nm of torque. Using launch control, the GTS can accelerate to 100km/h in just 3.7 seconds.
While that is an impressive 140kW more than the 'standard' Taycan, the top of the range Turbo S produces a ballistic 560kW of power and 1050Nm of torque.
The Taycan GTS has a range of over 500km according to conservative WLTP figures.
Adaptive air suspension is standard fitment, however rear axle steering is an optional extra.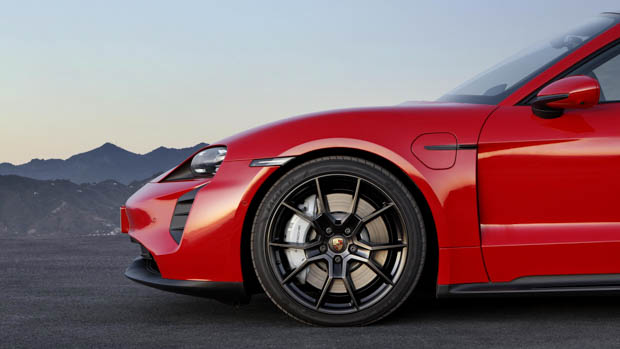 A now modified electric sport sound function aims to provide character to the GTS, but buyers will have to judge how effective this is for themselves.
Like GTS models of the past and present, the Taycan features several blacked out exterior trims such as the front apron, mirror bases and side window trims.
The interior features a matching array of black race-tex features and brushed aluminium finishes. The large 16.8-inch driver's display remains an important feature of the cabin. An optional passenger display is also available.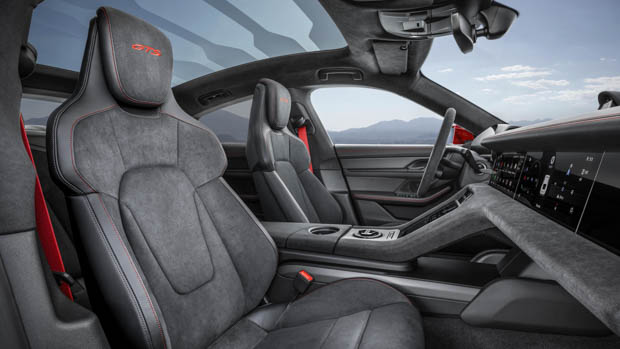 Porsche Taycan 2022: prices in Australia
All prices listed are before on-road costs.
Taycan: $156,300
Taycan 4 Cross Turismo: $176,600
Taycan 4S: $194,700
Taycan 4S Cross Turismo: $205,300
Taycan GTS: $237,000
Taycan Turbo: $276,300
Taycan Turbo Cross Turismo: $279,000
Taycan Turbo S: $345,800