Along with a new Taycan GTS electric sedan, which Chasing Cars reported on last week at the LA Auto Show, Porsche also announced a low-slung wagon version called the Taycan Sport Turismo GTS. 
The Sport Turismo is essentially a lower-riding version of the Cross Turismo cladded wagon which is sold in Australia. The Sport Turismo goes without the off-road style plastic cladding commonly seen on SUVs that features lightly on the Cross Turismo.
The Sport Turismo gets the GTS treatment, including black exterior elements, but it won't be coming to Australia.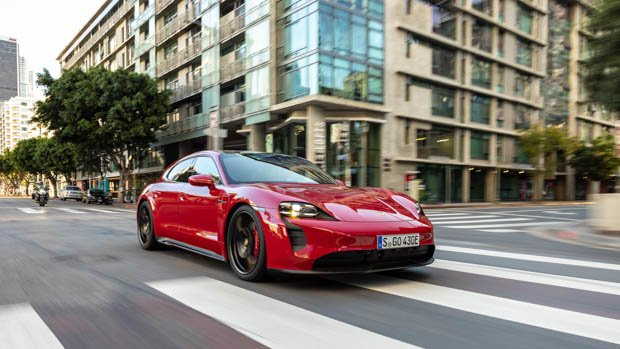 Porsche Australia confirmed that it had "no plans to introduce the Taycan Sport Turismo at this time" as it believes the Cross Turismo is selling well and more closely matches the needs of the Australian buyer.
The Taycan Sport Turismo GTS gets the same 440kW of power produced by dual electric motors in the sedan-format GTS, fed by a 93.4kWh battery pack.
The Sport Turismo trades off-road SUV styling and raised ride height for low adaptive air suspension, black accents, 21-inch wheels, and optional rear wheel steering.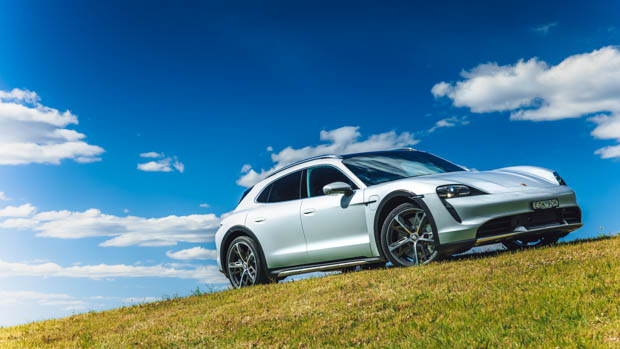 For those wanting a wagon-shape Porsche, never fear, as the Porsche Australia range includes the higher riding Taycan Cross Turismo which is available in 4, 4S and Turbo trim levels.
The highest-spec Taycan Turbo Cross Turismo variant produces 460kW of power and 850Nm of torque (or 500kW on overboost) which is enough to launch the 2.4 tonne wagon to 100km/h in just 3.3 seconds.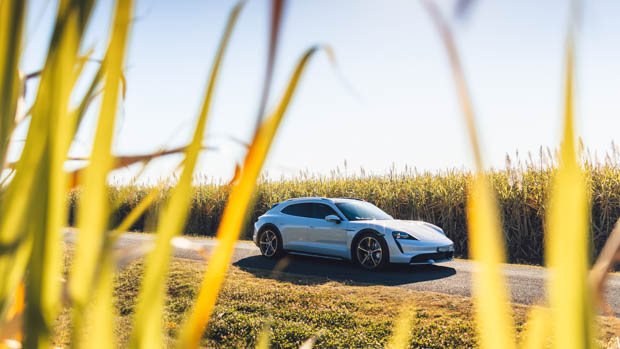 It'll do 0-100km/h in the same time a small city car would take to get to 100km/h which just shows how impressive electric power can be.
For those who think they are missing out by not having the Sport Turismo in their lives, there is still clearly plenty of performance to be had in the Cross Turismo alternative.
The Porsche Panamera also provides fast wagon performance, especially in Turbo S e-Hybrid guise, which produces 514kW of power and 870Nm of torque from a 4.0-litre twin-turbo V8 engine assisted with 100kW of electric power.