Electric vehicle sales in Australia were up 191 percent in 2021, while plug-in hybrid (PHEV) sales jumped 99 per cent over 2020's numbers – and that's without counting American carmaker Tesla's contribution, as the brand does not report its sales in this country.
Increasing acceptance of electric vehicles, new ones hitting our showrooms and improved government EV subsidies have all helped boost sales.
The Federal Chamber of Automotive Industries (FCAI) announced the end-of-year sales figures this week, showing Australians bought 5,149 pure electric cars in 2021, up from just 1,769 in 2020.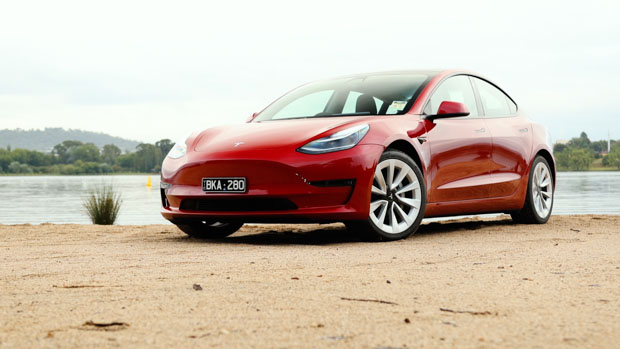 Australians also bought 3,372 PHEVs – practically doubling 2020's 1,691 sales – while 38 hydrogen cars (26 Hyundai Nexos and 12 Toyota Mirais) have been added to the tally.
But when it comes to pure battery electric vehicles, there's a gaping hole in 2021's final sales figures. A Tesla-shaped hole, to be precise.
Best-selling Tesla does not report sales figures
Tesla doesn't report local Australian sales numbers, which is mystifying as it'd have plenty to boast about considering sales over the last 12 months.
Sharp pricing and ready availability of Tesla's Model 3 mean you can't help but notice the sheer number on our roads.
Tesla does release global sales figures, which have almost doubled in 2021 according to its latest release.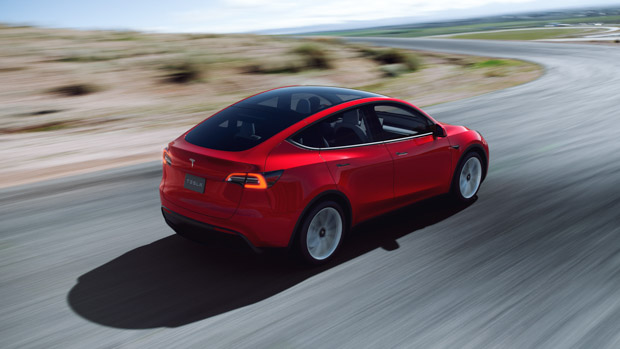 Estimates put the number of Tesla Model 3s sold in Australia last year at around 1,000 per month – potentially more – meaning we can conservatively add 12,000 more Australian EV sales to the FCAI's numbers.
Last year, Australian publication EV Central calculated over 5,000 Model 3s were delivered in the first half of 2021 when using the Electric Vehicle Council of Australia's figures.
With the Model 3's price being reduced in the second half of 2021 to under $60,000 – plus enduring stock shortages from legacy car brands – it's highly likely more than 5,000 found new homes in the second half of 2021.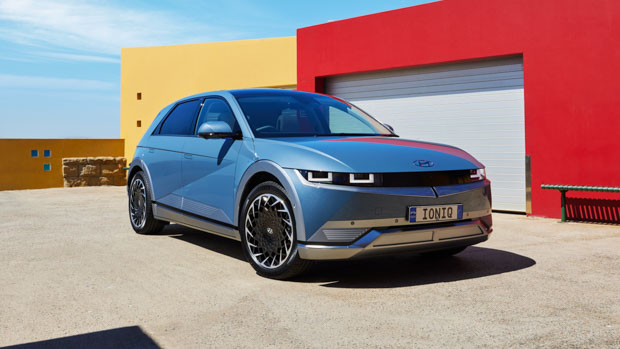 We know Toyota sold 13,081 Camry sedans last year, so there's every chance the Model 3 managed more and would make it Australia's best-selling mid-size car of 2021.
For context, mid-size prestige rival BMW sold 3,982 3 Series sedans and wagons; Mercedes-Benz shifted 2,832 examples of its midsize C-Class (4,131 when combined with the smaller CLA sedan) and Lexus 1,143 of its now-discontinued IS sedans.
So what's Australia's EV market share?
The lack of known Tesla sales makes a mockery of the FCAI's electric vehicle market share figures.
The industry body's chief executive Tony Weber said: "It is important to note that overall electric vehicle sales as reported through VFACTS account for just 0.49 per cent of the total market share."
Sadly, this half-of-one-per-cent will be the number many pounce on to show how far behind Australia is with EV take-up.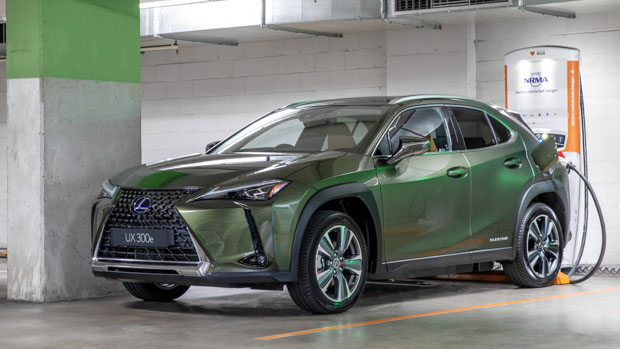 In reality, if we add that estimated 12,000 Model 3 sales to the official 5,149 EVs sold last year we reach over 17,000 units.
With a total of 1,049,831 new vehicles sold in Australia in 2021, that would mean EVs make up 1.6 per cent market share; not the woeful 0.49 per cent quoted.
To make this starker, instead of saying one in 200 vehicles sold in Australia is purely electric, we could report one in 63 vehicles bought is a pure EV.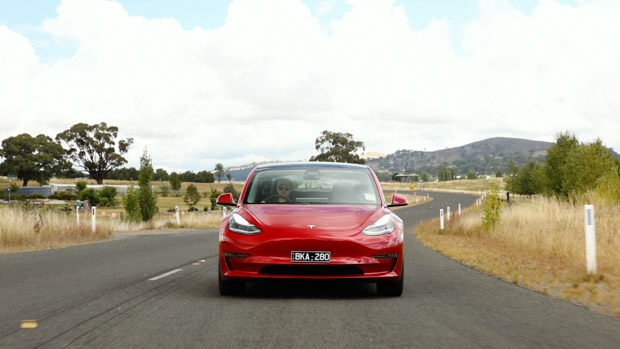 This would put us closer in line with what's happening across the ditch. New Zealand does manage to snare Tesla local sales figures, and it showed the Kiwis bought 3,283 Model 3s in 2021 – almost half of its 6,817 pure electric sales.
From a total vehicle sales of 165,287, that means New Zealand had a pure EV market share of 4.1 per cent last year.
It also showed the Model 3 was the ninth best-selling vehicle in NZ, one ahead of the ever-popular Mazda CX-5.
Electric Porsche Taycan outsells the 911
Closer to home, the FCAI figures don't separate specific models if they're available with different power sources. For example, the likes of the Hyundai Kona Electric and Mazda MX-30 Electric sales figures are combined with their petrol-powered variants.
We do get to see sales of models available only as electrics, and the standout performer is the Porsche Taycan, the German brand's first stab at an electric car.
In 2021 we bought 531 Taycans, second only to the Macan in the brand's line-up, and more even than the iconic 911 sportscar. Times are a-changing.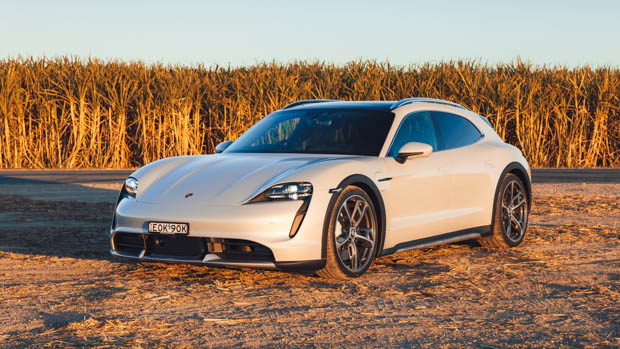 Had Australia received a decent allocation of the new Hyundai Ioniq 5, substantially more than its 172 would have been sold. Hyundai has received over 10,000 expressions of interest for its EV – unprecedented for the Korean giant.
With more EV models landing in 2022 across numerous brands the electric car market share is set to climb significantly again this year. If supply can meet demand, of course.
2021 electric car sales in Australia by model
Here are the 2021 sales figures for EV-only models, with 2020's results in brackets where applicable:
Porsche Taycan sedan and wagon – 531
Mercedes-Benz EQA small SUV – 367
Nissan Leaf hatchback – 367 (370)
Mercedes-Benz EQC midsize SUV – 298 (194)
Hyundai Ioniq 5 midsize SUV – 172
Audi E-tron midize SUV – 108 (64)
BMW i3 hatchback – 67 (55)
Jaguar I-Pace midsize SUV – 44 (70)
BMW iX large SUV – 35