It's no secret Australia lags behind much of the developed world when it comes to alternative fuel vehicles, coupled with a perceived reluctance for change from buyers and feet-dragging by governments refusing to subsidise or otherwise incentivise their purchase.
Change is coming, whether we like it or not, insists Scott Nargar, PR manager of future mobility at Hyundai Australia.
Be it electric or hydrogen fuel cell vehicles, "this is the technology of the future," he says. "We're not going to have a choice. Emissions regulations are going to force us to change, and we've got to work hard to make sure we get the best technology here."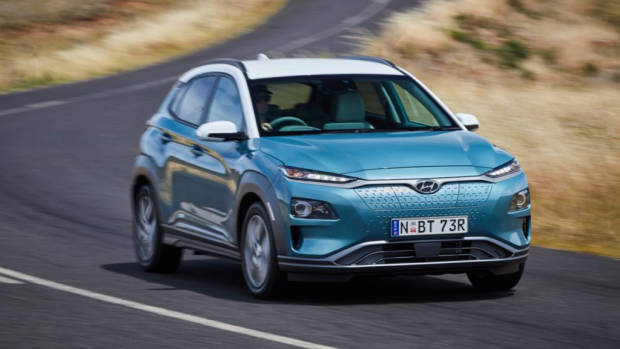 Hyundai is proving something of a trailblazer in the arena: its Ioniq EV, with 230km of range, went on sale last December, and has just been joined by the Kona Electric small SUV – which is good for 450km. We've reviewed the Kona Electric here.
The Korean brand is hedging its bets on fossil fuel replacements, confirming it has full certification and compliance for its hydrogen energy Nexo Fuel Cell EV. This will be Hyundai's second-generation commercialised fuel cell electric vehicle, following the 2013-launched ix35 FCEV.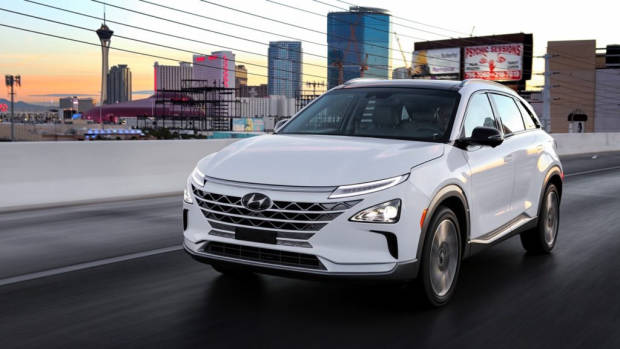 More powerful, faster and with greater range than the hydrogen ix35 (800km vs 584km), the Nexo SUV is an intriguing proposition, albeit with limited relevance for now while the required infrastructure plays catch-up. Hydrogen refuelling capability remains rare in Australia.
Nargar suggests both electric and hydrogen – or a combination of the technologies – will drive our future transport, depending on application. He suggests that the pair will, respectively, make good replacements for petrol and diesel powertrains.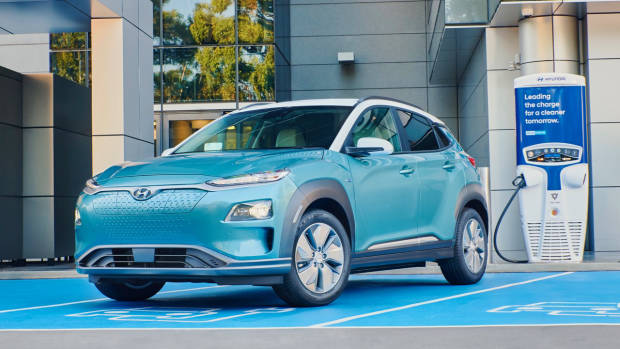 Keeping things general, he said: "Fuel cell (hydrogen) will be a replacement for diesel, and electric vehicles a replacement for petrol is a simplified way of looking at it. EVs take over exactly where petrol cars are today, be it micro and small cars or medium SUVs. Cars with more mass, large SUVs and commercial vehicles like trucks, buses and trains, that's where fuel cell technology takes over."
Any manufacturer worth its salt (and keen on future survival) is going gangbusters behind EVs right now. Wisely, of course, as infrastructure for electric is rapidly developing, even in late-to-the-party Australia.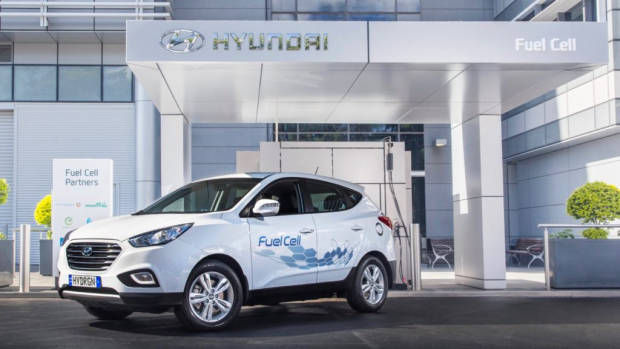 Globally, hydrogen infrastructure lags well behind – a fact that stymied commercial success for Hyundai's ix35 FCEV of 2013. Even so, its replacement, the Nexo, is landing in Australia now for people to dip their toe in the technology.
"There are only a couple of hydrogen stations in Australia, one owned by Hyundai, one by Toyota," Nargar says. "We believe there'll be two more hydrogen stations by the end of the year, one in Queensland and one in the ACT, and there are a number of stations in South Australia we're working on with the government, and in other states too."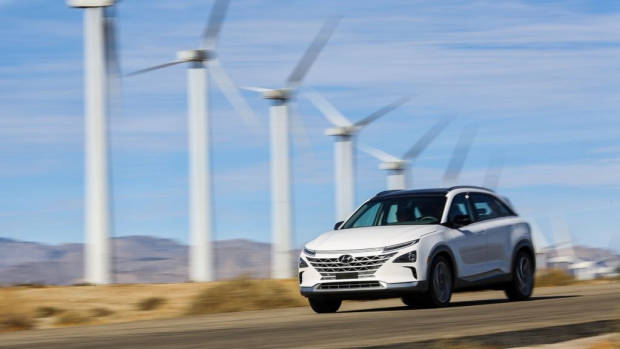 While Nargar couldn't go into the total expected number of Nexos coming to Australia due to contractual agreements, Hyundai is supplying 20 Nexos to the ACT government as part of the Hornsdale Wind Farm project, and he has "no fear we'll sell our allocation of cars." Positive signs of genuine interest, then.
As for the electric cars in showrooms now, sales of the Ioniq liftback sedan – available in three levels of electrification – have pleasantly surprised Hyundai, says Nargar. The lion's share of Ioniq sales have been for the pure electric powertrain, which costs $44,990 and delivers 230km of range.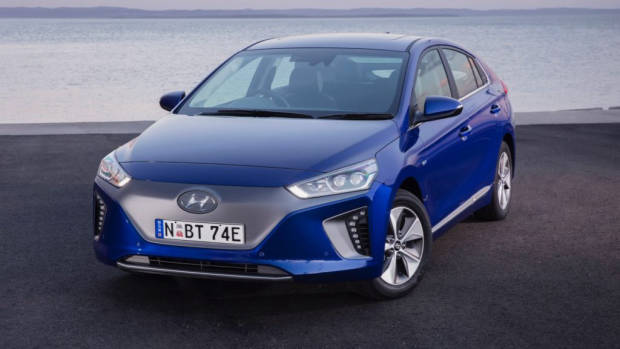 "We were expecting more government and fleet sales; we've been really surprised with the level of private take-up."
Of the sales split, some 45% of Ioniq sales have been pure Electric, while 37% have been Plug-In Hybrid and the remaining 18% Hybrid.
While only 102 Ioniqs have sold thus far in 2019 (according to latest sales figures), Nargar expects steady growth in orders now the $59,990 battery-powered Kona has landed.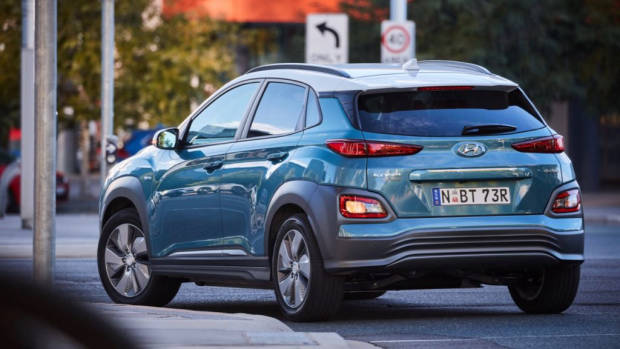 "A lot of people have been waiting for Kona pricing so they can compare apples with apples," he says. "The Kona's more expensive with a larger battery, so customers can see what technology best suits their needs. Government fleets for example, where a car will do maybe 20-30 kilometres on average per day, do they need an electric car with a 450km range? Maybe the Ioniq would suit them better."
Nargar acknowledges the market has to be comfortable enough infrastructure for electric cars is available, and assures us it's going up rapidly.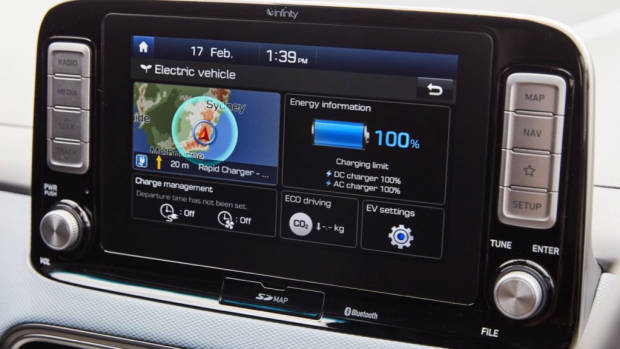 "When emissions regulations cut in we're going to need this technology, fuel cell and EV," he says. "We as a company won't be selling fuel, so we need the people that already have the best footprints, and in Australia that's the oil companies. There are around 7000 sites (service stations) in Australia and generally they're located at very convenient sites for a reason. You can never match that. They're the best in the long run to put in hydrogen and electric vehicle charging technology."
Nargar also calls on more support from governments – especially the federal government, so there's infrastructure consistency across the country. "We've had very positive levels of interest in Ioniq and Kona Electric from federal, state and local governments, so we really should use our transition to electric vehicles to get consistency across the country," he says.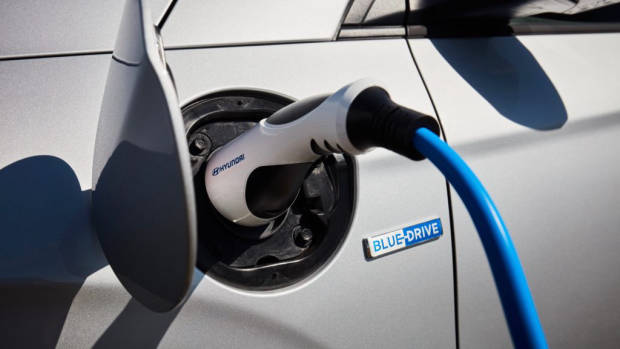 Competition will also drive future technologies. "We welcome competition," Nargar says. "We're looking forward to Nissan Leaf arriving, plus Volkswagen and the next electric Mitsubishi. Competition drives innovation, growth, competitive pricing and infrastructure. It's hard to tell consortiums to spend tens of millions of dollars on infrastructure around Australia unless we get a lot more (electric) vehicles into the country than we have now."
Hyundai's proactive approach towards alternative fuel vehicles is commendable, and as the inevitability of an electric and possibly hydrogen vehicle future looms, the Korean brand is securing a notable jump over its rivals.