Online pre-orders are now being taken for the first 500 Australian examples of the 2022 Subaru BRZ, with the initial allotment set to arrive progressively in the first and second quarters of next year.
Priced from $38,990 before on-road costs, Subaru will bring two relatively high-specification variants of the BRZ to market in Australia while eschewing a lower-cost entry trim.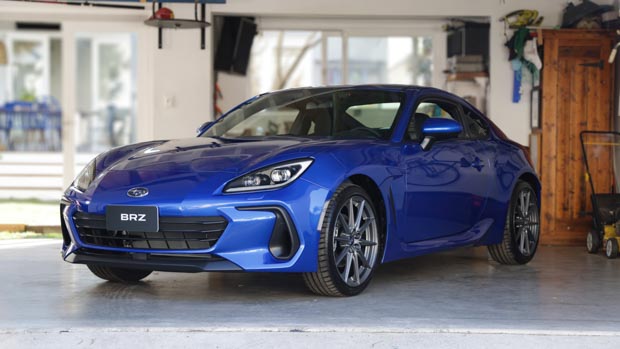 Dubbed the BRZ Coupe and the BRZ Coupe S, the two-pronged strategy recognises the skew in Australian buyer preferences of the first-gen BRZ towards better-equipped variants, particularly in the last few years of production.
Subaru currently has a left-hand-drive American-market 2022 BRZ in Australia for internal evaluation, with right-hand-drive examples not set to arrive until at least December 2021 for test drive purposes.
What engine and gearboxes are available?
Sharing its platform and an enlarged 173kW/250Nm 2.4-litre naturally aspirated four-cylinder petrol engine with the new Toyota GR 86, the 2022 BRZ will be offered with a choice of a standard, updated six-speed manual gearbox, or a $3,800-optional six-speed automatic.
While the classic normally-aspirated rear-drive character of the BRZ lends itself to a manual gearbox, in the last few years half of Subaru BRZ buyers in Australia selected the auto.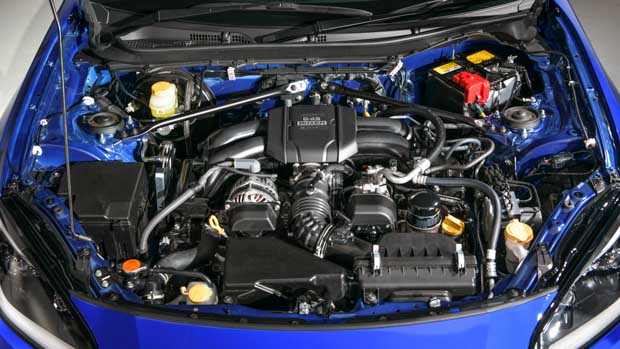 The automatic gearbox includes a set of paddle shifters behind the steering wheel along with a sport mode that alters transmission logic and shift points.
A Torsen limited-slip differential is standard.
How much does the new Subaru BRZ cost?
Two BRZ models will be offered to Australian buyers: the $38,990 BRZ Coupe and the $40,190 BRZ Coupe S – both prices are before on-road costs. Choosing an automatic gearbox adds a substantial $3,800 to the cost.
Unlike Toyota, which is widely expected to offer a GR 86 base model in Australia, Subaru has opted for higher specification across the board.
The $38,990 BRZ Coupe includes the more aggressive 18-inch wheel and Michelin Pilot Sport 4S tyre package of higher-trim GR 86 versions seen in the American market.
There is also a standard fit eight-inch touchscreen offering Apple CarPlay, Android Auto, digital radio and satellite navigation, plus a digital instrument cluster.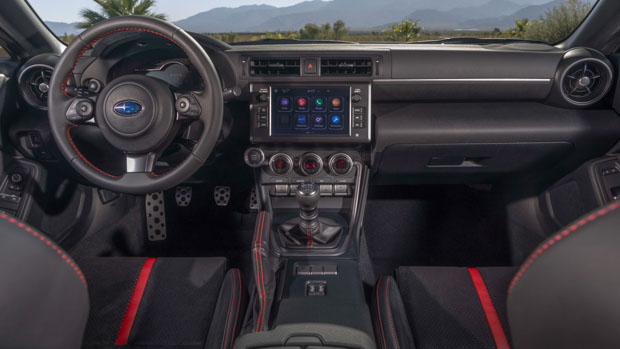 The dashboard of the 86 is totally redesigned, though the door skins remain more or less unchanged from the related first-generation version. Redesigned seats should offer more comfort, however.
Six colours will be offered, including the exclusive-to-Subaru WR (World Rally) Blue, plus Sapphire Blue, Crystal White, Ice Silver, Magnetite Grey and Crystal Black.
Spending the extra $1,200 to upgrade to the BRZ Coupe S sees the seat trim switched out for a leather/alcantara blend, while the front pews also gain seat heating.
At this stage, Subaru has not confirmed a renewed BRZ tS (tuned by STI) as offered on the previous generation car, though senior sources confirmed discussions with the Japanese factory were ongoing.
When can you order and test drive a new Subaru BRZ?
Preorders commenced this morning for the first 500 units of the Subaru BRZ to come to Australia, which – pending further component delays – are expected to arrive onshore between January 2022 and June 2022.
A $1,000 deposit can be placed with Subaru or with a buyer's preferred local Subaru dealership to secure one of the first five hundred in their choice of colour and specification. These early buyers will be rewarded with a leather BRZ keychain.
Test drives will be available in December 2021 – the same month Chasing Cars expects to be able to provide a comprehensive review of the 2022 Subaru BRZ.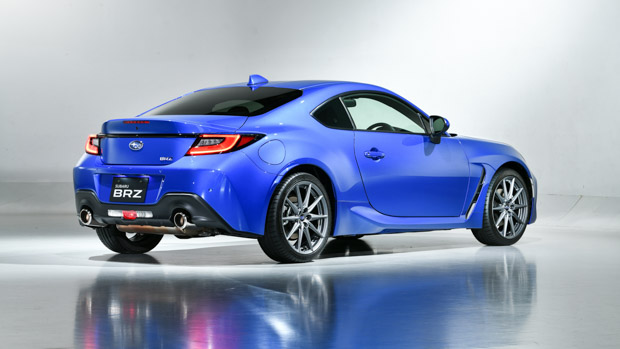 The pre-order process echoes a similar online sales system used nine years ago at the launch of the first-generation Subaru BRZ.
Should the system once again work successfully, Subaru are expected to replicate it when order books open for the 2022 WRX sports sedan later this year.
Safety systems
Both manual and automatic versions of the Subaru BRZ benefit from blind spot monitoring and rear cross-traffic alert, but six-speed autos pack considerably more safety gear.
That is because Subaru's EyeSight safety suite is only available with the auto BRZ. This suite adds autonomous emergency braking (AEB), plus adaptive cruise control, lane keep assist, and lead-vehicle start alert, but automatic high beam headlights.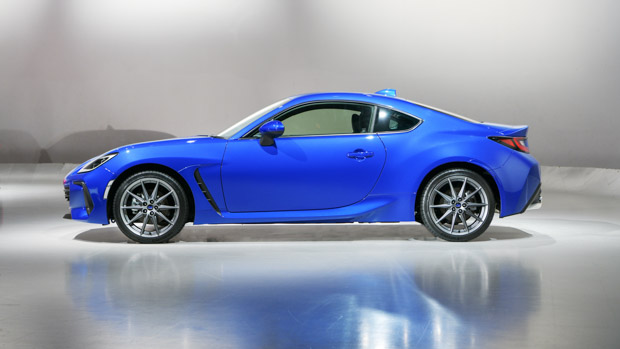 These features require a front camera system that is not fitted to the BRZ with a manual gearbox.
Subaru Australia says they are working with the factory on a possible future implementation of the EyeSight package for manual versions.
The Subaru BRZ has not been crash tested by ANCAP.
Subaru BRZ 2022: prices in Australia
All prices listed are before on-road costs.
BRZ Coupe manual: $38,990
BRZ Coupe S manual: $40,190
BRZ Coupe auto: $42,790
BRZ Coupe S auto: $43,990