For fans of small, light, inexpensive rear-wheel-drive sports cars in Australia, there are few releases on the horizon more exciting than the 2022 Toyota GR 86.
Essentially a heavy update out the outgoing first-gen Toyota 86 coupe, the new GR 86 – which now dons Toyota's Gazoo Racing performance branding – launched in the United States this month (August 2021).
But when can we hope to see the new Toyota 86 released here in Australia?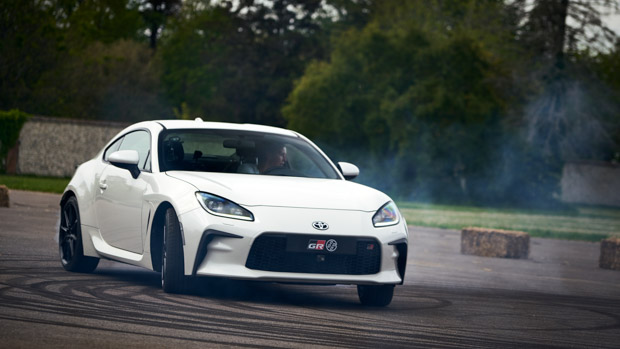 Basically, it comes down to when Subaru can build enough of them. Like the first 86, the new GR 86 is a collaborative effort with Toyota's traditional rival Subaru, who will again sell a near-identical version of the GR 86 as the Subaru BRZ.
A number of serious setbacks to production capability in the face of shortages of the chips that power digital components in cars means there is some chance we won't see the new GR 86 in Australia before next year.
While senior Toyota Australia product planners remain optimistic that the GR 86 will touch down in Australia by Christmas 2021, there has been an acknowledgement that customer deliveries may commence in early 2022.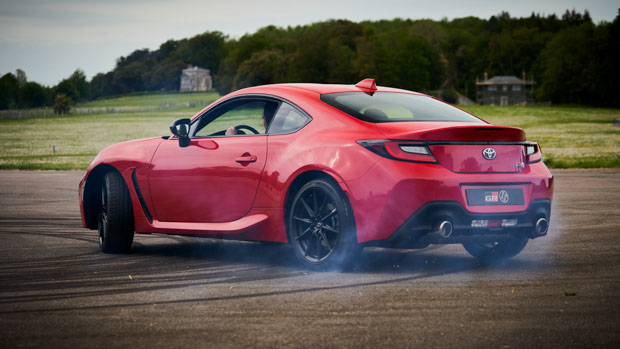 Order books have not opened for the new Toyota GR 86 or the new Subaru BRZ here in Australia, though expressions of interest are being taken by dealers.
Powering the twins is a bored-out version of the previous car's horizontally-opposed (boxer) four-cylinder petrol engine – without a turbocharger.
Now providing 2.4 litres of capacity, the GR 86 makes 170kW of power and 250Nm of torque. Crucially, peak torque now hits before the infamous 'dip' in the GR 86's power curve, which should mean the new generation is more tractable and considerably faster in a straight line.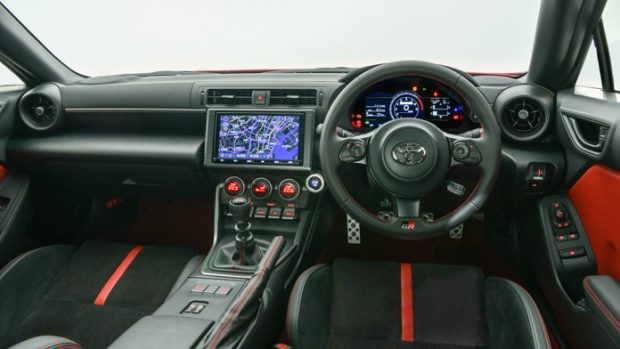 0-100km/h is expected to come up in around six seconds flat.
A six-speed manual will continue to be the standard transmission while a six-speed automatic with paddle shifters will be optional.
The GR 86 will sit underneath the GR Supra in the Toyota performance lineup. The 280kW inline-six GR Supra is also a collaboration, albeit with Bavarian maker BMW.
How much will the new Toyota GR 86 cost in Australia?
Pricing is yet to be revealed for the 2022 Toyota GR 86 in Australia. The outgoing two-litre 86 finished up with the following range:
86 GT (base) manual: $32,180
86 GT (base) auto: $34,480
86 GTS manual: $37,380
86 GTS auto: $39,680
86 GTS Apollo Blue SE manual: $40,330
86 GTS Apollo Blue SE auto: $42,630
We'd expect to see a subtle bump to prices with the new GR 86 base model expected to kick off around $34,900 in Australia.
What features does the new Toyota GR 86 have?
Aside from the new 170kW/250Nm 2.4-litre four-cylinder engine – themselves very handy increases from today's 152kW/212Nm, the new Toyota 86 has a variety of upgraded features.
Automatic versions include a bigger suite of safety tech than the manual cars, with the self-shifters including some Subaru EyeSight safety tech including lane departure warning, adaptive cruise control and AEB – but the manuals go without.
We expect the Australian lineup to continue resemble the American GR 86 range, with two models: a more basic entry-level car priced around $35,000, while a higher-spec Premium will broach the $40,000 mark.
Base model Toyota GR 86 variants will have:
Eight-inch touchscreen infotainment
Wired Apple CarPlay and Android Auto
Normal, Sport, and Track drive modes
Digital instrument cluster
Six-speaker stereo
Michelin Primacy tyres
The higher-spec version, called the GR 86 Premium in the United States, should add:
Michelin Pilot Sport 4 tyres
Part-leather trim
Rear spoiler
Aluminium pedals
Eight-speaker upgraded stereo
What will the warranty and servicing arrangements be?
Ah, the boring bit. Well, the new Toyota GR 86 will be covered by Toyota's standard five year, unlimited kilometre warranty in Australia, and capped price servicing will be available.
If the service intervals remain the same as the outgoing 2021 Toyota 86, scheduled maintenance will fall every 9 months or 15,000km.
Presently, the first four services are capped (36 months/60,000km), with each visit priced at $205 for a 36-month cost of $820.