Toyota has revealed an extensive Gazoo Racing parts list for the second-generation GR 86 in Japan.
The GR parts list ranges from minor exterior modifications as well as light performance enhancements.
Currently only available in Japan, it is uncertain whether these parts will eventually become available to Australian GR 86s when they land on our shores later in 2022.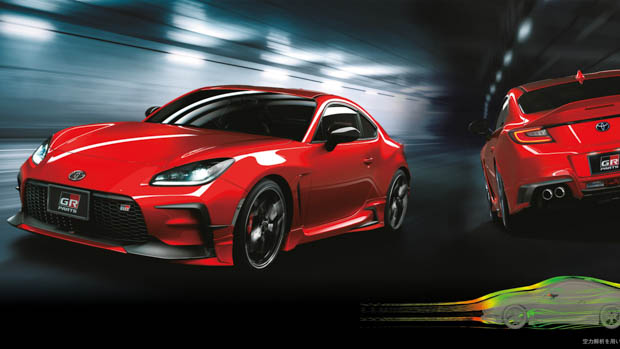 Let's take a deep dive into each of the parts available, which can be bought individually at the preference of the buyer.
Exterior parts breakdown
Exterior aero parts can be purchased which turns the GR 86 into something you would see in the Fast and the Furious franchise, with an aggressive front spoiler, side skirts, black bumper spoiler and a taller, 'duck-tail' style spoiler at the rear all available as options.
Optional forged aluminium 19-inch wheels are available, too, which feature safety lock nuts.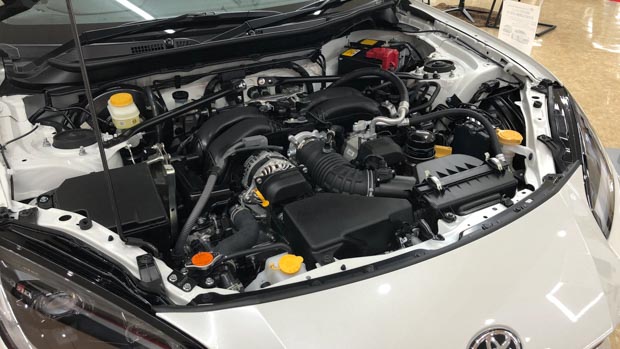 Side window visors are available, along with fuel lid carbon trims, door handle protectors and extra GR badging.
Performance enhancements
One of the key improvements on the performance front is the addition of a performance muffler, which is made from stainless steel and helps to increase noise at higher speeds.
GR suspension is also available, which lowers the ride height by 15mm from the original car while providing "improved performance and a supple ride". Performance dampers can be fitted across the engine bay, too, to increase rigidity and aid smooth driving.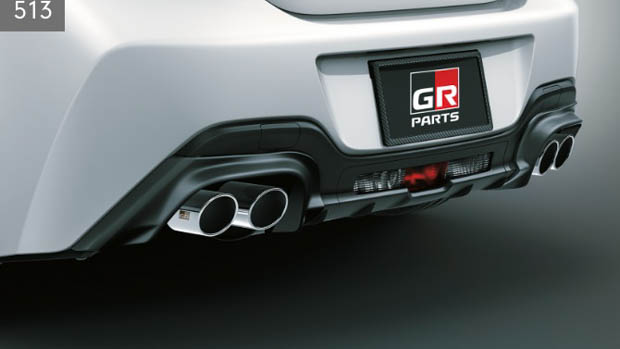 If you need more stopping power – especially if track driving will be high on the priority list – a Monoblock brake kit can be purchased to boost stopping power.
This consists of adding four pot calipers at the front and two pot calipers at the rear, a notable upgrade over the two piston front and one piston rear setup offered on the top-spec Aussie car. GR brake pads can be added, too.
For further bracing and stability, Gazoo Racing offers a suspension member brace kit which helps aid handling and response.
Finally, a short shift kit is available for manual transmission cars to give quick and smooth shifts.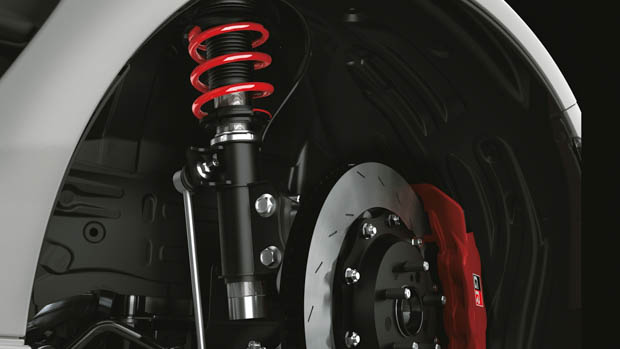 GR accessories prices
Prices accurate at the time of publishing.
Front spoiler: AUD$619 (50,600 yen)
Side skirts: AUD$753 (61,600 yen)
Rear bumper spoiler: AUD$753 (61,600 yen)
Sports muffler: AUD$1615 (132,000 yen)
GR canard: AUD$215 (17,600 yen)
Trunk spoiler: AUD$430 (35,200 yen)
19-inch forged alloy wheels: AUD$8073 (660,000 yen)
Sports side visor: AUD$270 (22,000 yen)
Carbon fibre fuel lid trim: AUD$242 (19,800 yen)
GR suspension set: AUD$3229 (264,000 yen)
GR performance damper: AUD$1211 (99,000 yen)
GR Monoblock brake kit: AUD$6728 (550,000 yen)
Member brace kit: AUD$874 (71,500 yen)
Brake pad set : AUD$376 (30,800 yen)
Quick shift lever set: AUD$511 (41,800 yen)