Toyota Australia has announced a host of updates for its GR86 sports car, headlined by new safety features as well as an optional performance pack for the range-topping GTS.
Manual versions of the rear wheel drive coupe will see their safety credentials bolstered with the addition of autonomous emergency braking (AEB) and lane departure alert (LDA) to their standard equipment list, previously only available for automatic versions of the vehicle.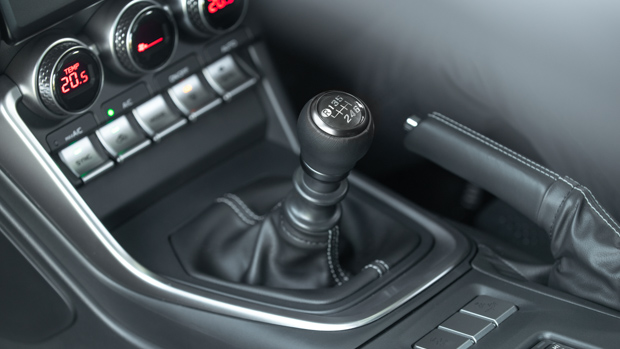 The welcome news follows earlier announcements that the Australian Government would mandate the implementation of AEB on all new vehicles from March this year, with existing models given a 2025 deadline to include the feature. 
Fellow Japanese auto-maker Subaru – which also builds the GR86 coupe twin for Toyota – recently announced the same safety additions to manual versions of the BRZ in June.
Toyota GR86 GTS performance upgrades 
Following in the footsteps of Subaru's announcement of a second-generation track-focussed tS version of the BRZ sports coupe, the Toyota GR86 will also gain a new optional performance pack on top-spec GTS grades.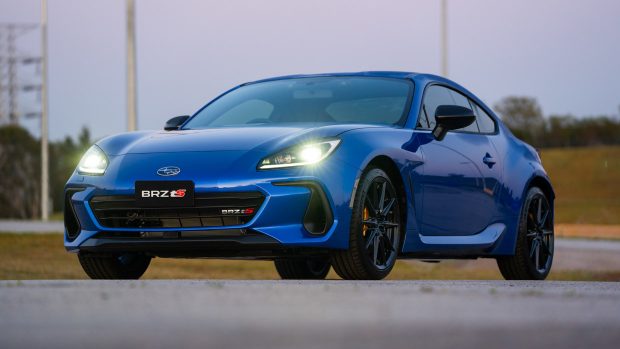 The 'Dynamic Performance Pack' adds dedicated ZF Sachs sports shock absorbers, upgraded brakes with new red Brembo four-piston front calipers and two-piston rear calipers replacing the existing two-piston front and single-piston rear brakes on the GTS.
Toyota has previously offered a 'Dynamic Performance Pack' on the first-generation of the vehicle – then known as the GT86 – which came with unique 17-inch alloy wheels, Brembo brakes and a similar Sachs suspension kit.
There are no changes to engine or performance output for the sports car which shares its 2.4-litre naturally-aspirated petrol flat-four cylinder boxer engine with the Subaru BRZ. The engine produces 174kW and 250Nm, sending power exclusively to the rear wheels.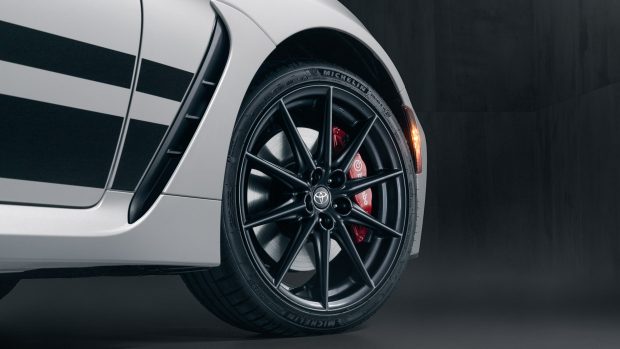 In addition to the aforementioned safety features, vehicles equipped with the six speed manual transmission will also gain automatic high-beams, while vehicles with the six speed automatic transmission will see the addition of a leading vehicle notice feature which alerts driver's when the car in front has started moving.
However, the coupe twins from Toyota and Subaru aren't the only lightweight rear wheel drive sports cars enjoying a recent update in the affordable sports car segment with rival Mazda having also just announced a substantive update for its rival MX-5 sports car.
Toyota GR Corolla and Supra range gain new colours
The Toyota GR86 won't be the only GR model in the Toyota lineup to enjoy an update with new colours set to be introduced for other Toyota Gazoo Racing models.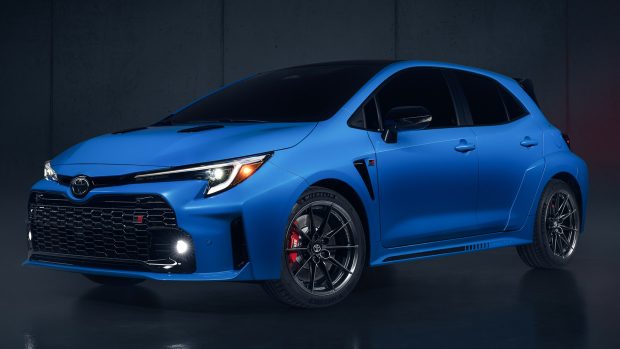 The GR Supra performance coupe will soon be available in a new 'plasma orange' colour to replace 'silverstone yellow', while the GR Corolla hot hatch will also be made available in 'eclectic blue' which will be paired with blue stitching in the car's interior.