If you're a track day junkie and you're feeling a bit down because you missed out on securing a Subaru BRZ, cheer up – Toyota's incoming GR86 could be a better choice for your needs anyway.
That's the message Toyota Australia is keen to spread. Though both the BRZ and GR86 are very closely related – sharing sheetmetal, powertrain, new 2.4-litre drivetrain and the vast bulk of their interiors – Toyota says its two-door coupe will feel like a different animal, one with sharper claws and a more aggressive demeanor.
The only downside is you won't be able to get your hands on a new GR86 in Australia until the second half of 2022.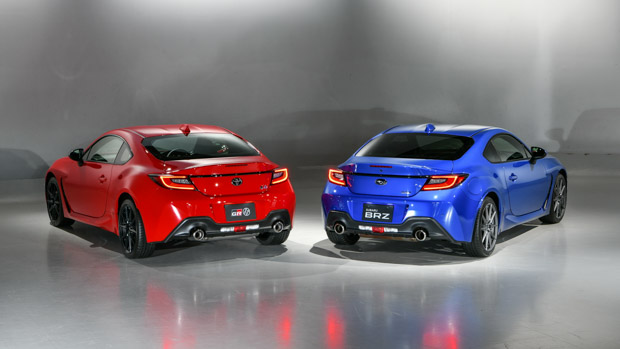 "The launch of this vehicle was always planned for this time, so that the Toyota GR86 could benefit from some additional development time, which was used to make it a slightly more focused vehicle on track," a Toyota Australia spokesperson said.
"We know that there is a general strong interest from Australian consumers for performance vehicles and we expect that there will be strong interest in this latest addition to the Gazoo Racing family of vehicles."
Later GR86 launch to allow for additional development
That "additional development time" was apparently commanded by Toyota boss Akio Toyoda who, after evaluating pre-production prototypes of both the BRZ and GR86, was unhappy with how similar they felt to drive.
Engineers have since been busy recalibrating the GR86's suspension and wheel/tyre package, imparting a sharper and more handling-focused character in the process. As a vehicle for drivers keen on spending the occasional weekend at a racetrack, it should make a better base than the softer-edged BRZ.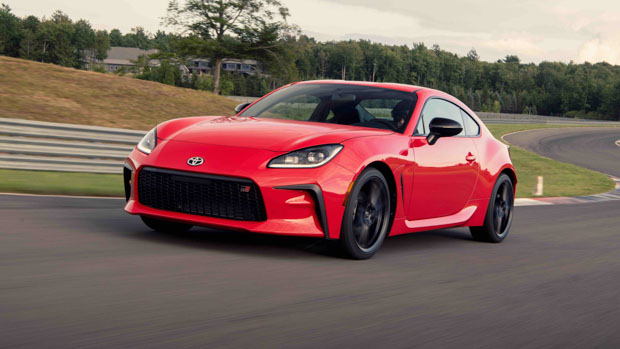 "We believe this difference will ensure that a good number of our interested customers will wait to experience the difference for themselves, before deciding which vehicle is best suited to their needs," Toyota's spokesperson said.
In fact Toyota is so confident that its car has its own unique flavour that it's allowing potential customers to drive both the BRZ and GR86 back-to-back at special marketing events in Japan.
Read more: Five differences between the Toyota GR86 and the Subaru BRZ
Engine, gearbox and differential shared with new BRZ
However, some things remain identical. For starters, the 2.4-litre naturally-aspirated flat four makes 173kW and 250Nm in both cars, and the gear ratios for the six-speed manual and optional six-speed automatic are exactly alike.
Differential ratios are the same too regardless of what badge is on the snout, so bank on both cars achieving indistinguishable zero-to-hundred sprint times when wearing the same type of rubber.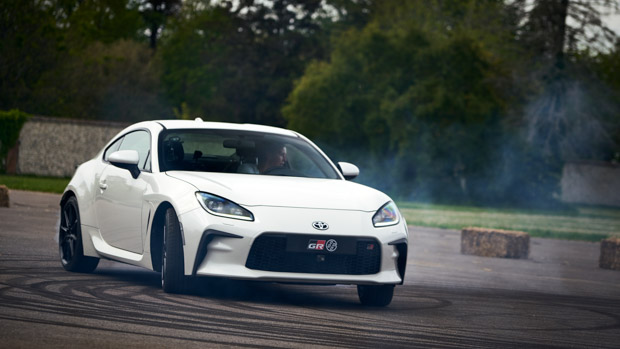 Other key metrics like turning circles and kerb weights are also shared between BRZ and GR86, so expect almost all of the Toyota's sportier vibe to come from its springs, dampers, swaybars and tyres.
But yet, while the explanation for the GR86's delay holds some water, we can't overlook the fact the vehicle is now in production and on sale in Japan and the United States alongside its Subaru cousin. The additional development is obviously already done, so why is Australia going to have to wait an additional seven months (at least) before local GR86 deliveries commence?
GR86 already on sale in Japan and the United States
The explanation could be simply down to logistics – with vehicles of all types experiencing widespread delays due to semiconductor shortages, the availability of both 86s and BRZs from the single Japanese factory that produces them is clearly going to be constrained.
With Japan and the USA being larger markets than Australia, it's only natural that we're going to get pushed down the priority list. Europe will be the next region to get the GR86, with deliveries starting in the EU within the next month.
That gap between the BRZ's introduction and the GR86's arrival also means the two models won't step on each other's toes too much here in Australia – with the BRZ no longer actively available and no ETA on a second allocation, the GR86 might have the entry-level two-door rear-drive coupe market all to itself when it eventually goes on sale – and that will be a good thing for ensuring Toyota's two-door is also a sell-out success at launch.