The hotly anticipated Nissan Z is creeping closer to its arrival here in Australia, with pricing to be announced in the coming weeks, however in Japan, full pricing for the seventh-generation Z has just been announced.
In six-speed manual guise, the Nissan Z will be priced from A$57,176 and will actually be $2700 cheaper than the four-cylinder turbocharged Toyota Supra that Australians don't get but is available in other markets such as Japan.
Even the higher-spec automatic versions of the Nissan Z will come in cheaper than a six-cylinder Toyota Supra, which is not currently available with a manual transmission but will be soon.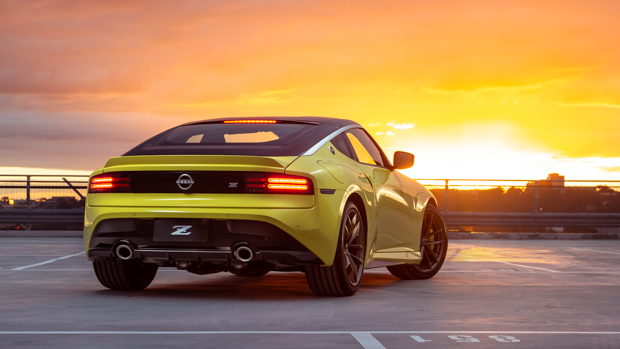 The top-of-the-range Nissan Z ST automatic will be priced at A$70,500 in Japan, which is still significantly cheaper than a top-spec Toyota GR Supra RZ in Japan which costs A$79,870.
Chasing Cars has done a rough estimation on what we think the new Nissan Z will cost here in Australia. According to our calculations, the Nissan Z could be priced from $63,000 when it goes on sale here shortly, though we'll know for sure in a matter of weeks.
What spec are we likely to get here in Australia?
We'll know much more information about the upcoming Nissan Z some time next week, with local pricing set to follow.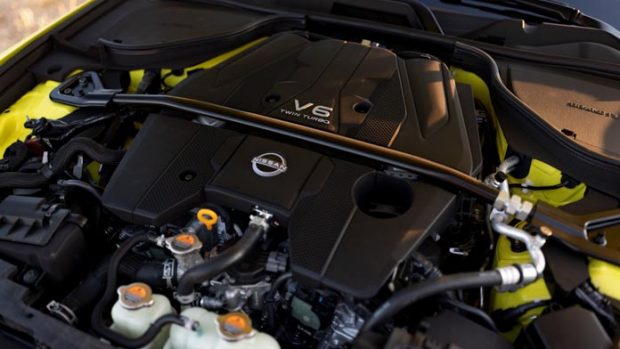 What is known so far is that the Nissan Z in Australia will be available with both automatic and manual transmissions, and that every variant available will feature a 298kW/475Nm twin-turbocharged V6 engine.
This V6 –- codenamed the VR30DDTT – is a 60-degree engine that features electronic variable valve timing, double overhead camshafts and reasonably lightweight alloy cylinder heads and block. This engine was first made available in the Infiniti Q50 and has since been implemented into cars such as the Infiniti Q60, Nissan Skyline and now the Nissan Z coupe.
Like many new cars sold here in Australia, the Nissan Z is likely to get the higher of the spec options made available at launch.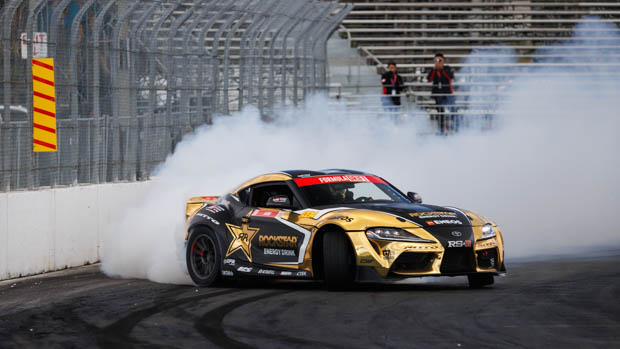 We do know that a Z Proto Spec edition will be available at launch, but in very limited numbers. This car will feature 19-inch bronze alloy wheels, yellow brake calipers, and a two-tone exterior paint job with a yellow and black interior trim.
Standard kit for the Nissan Z in Australia will include features such as analogue boost gauges, leather-accented bucket seats and active noise cancellation to minimise wind noise.
Safety features on the Z will include front and rear parking sensors, a reversing camera, adaptive cruise control, front AEB with pedestrian detection, rear-cross traffic alert and blind-spot monitoring.