Nissan has given its latest-generation Z-car its Australian on-road debut with a showcase drive on a famous Targa Tasmania route.
The new Nissan Z uses a 298kW/475Nm twin-turbocharged V6 engine which powers the rear-wheels only, making the Z a big rival for the 285kW Toyota Supra.
Nissan claims that the new Z coupe has almost 22 percent more power than the outgoing 370z and 31 percent more torque, also.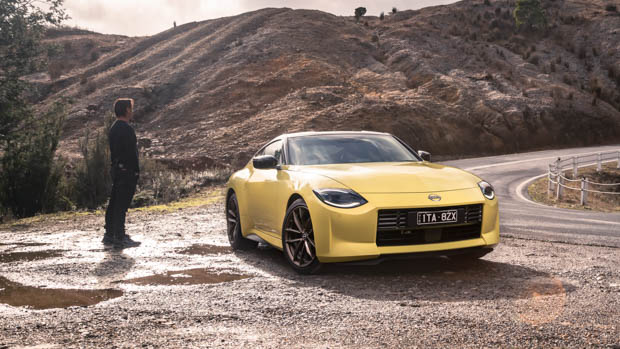 The Z is set to be able to do the 0-100km/h sprint in the low four-second mark, which Nissan aso claims is 15 percent quicker than the outgoing 370z.
New Nissan Z, compared to the old 370Z
Nissan says that the new Z coupe is significantly better than its predecessor, so we thought we would do a spec comparison to find out where the differences lie.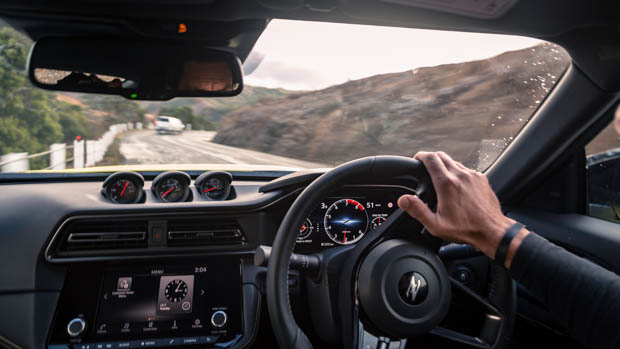 Switch to twin-turbocharging from natural aspiration
The new Nissan Z uses a 'VR30DDTT' 3.0-litre twin-turbocharged V6 engine instead of the naturally-aspirated 3.7-litre V6 engine used in the 370z.
The 370z engine is a 'VQ37VHR' motor and is part of the wider VQ family of engines and goes without the use of turbochargers or superchargers. In 370z guise, the engine produced 261kW/374Nm.
This 3.7-litre V6 engine was Nissan's first production engine to utilise VVEL (Variable Valve Event and Lift) which performs similarly to BMW's Valvetronic system.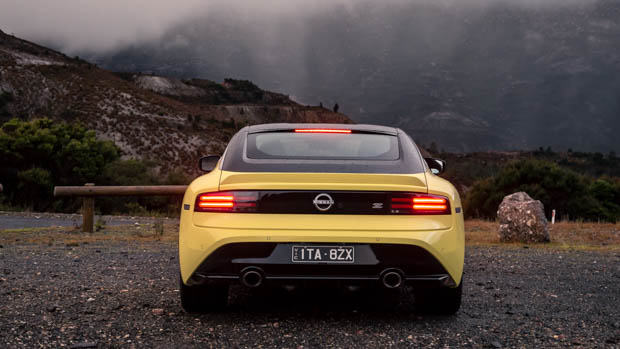 But what does turbocharging really do? Read our guide to turbo vs supercharger vs naturally-aspirated engines here.
Choice of manual or automatic
The new Nissan Z is available with either a nine-speed automatic transmission or a six-speed automatic transmission.
The manual version could cost around $63,000 before on-road costs here in Australia, with the automatic likely to cost around $3000 more. Official pricing is yet to be revealed.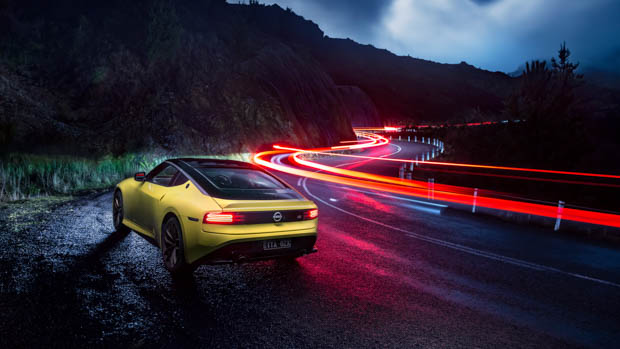 The outgoing Nissan 370z was available with either a seven-speed automatic transmission or a six-speed manual transmission.
Both automatic transmissions from the Z cars are torque-converter units rather than dual-clutch transmissions, which is similar to the Toyota Supra in that it, too, has an eight-speed ZF torque-converter automatic.
You can read more about the last remaining cars with manual gearboxes in our guide here.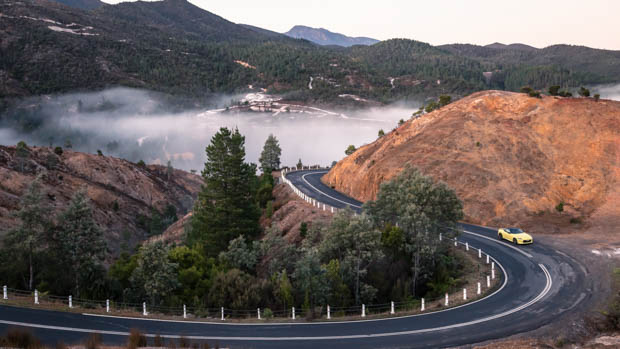 Shared basic platform but extensive new spec
Both Nissan Z cars sit on the same FM platform that was introduced in 2001 in the Nissan Skyline.
But the new Z has much more modern technology in it, including a new 12.3-inch driving cluster standard on higher grades, which replaces the ageing analogue dials in the 370z.
A 9.0-inch touchscreen is also available, up from the 7.0-inch touchscreen available as an option on the outgoing 370z.