Japanese luxury brand Lexus may be on the verge of building a convertible version of its flagship LC grand tourer. A drop-top body style has been shown at this week's North American International Auto Show in Detroit, and while the Lexus LC Convertible officially remains a concept, the vehicle appears production-ready.
This concept picks up virtually all of the production styling elements of the LC coupe, eschewing the parts of the original LC concept – the LF-LC – that did not make it into the final build. The cabrio's fascia mirrors that of the coupe, while the tightly resolved rear end looks ready to build.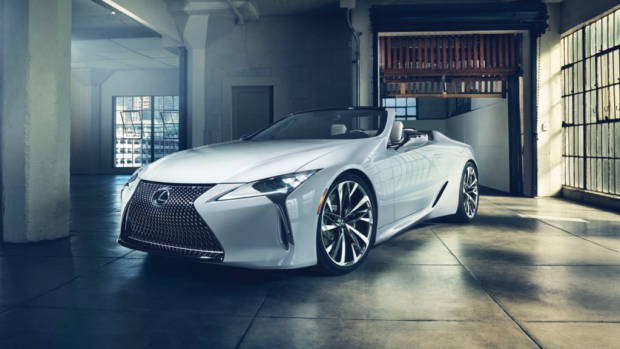 It's hard to be certain whether the LC convertible will see production, however: the Toyota group – of which Lexus is a part – has a history of showing near-production convertibles before shutting them down. The 2013 Toyota FT-86 Open concept, a drop-top version of the Toyota 86, didn't progress to production.
However, in the luxury space, where cost factors are less influential, we have a higher degree of hope that the LC convertible will be progressed.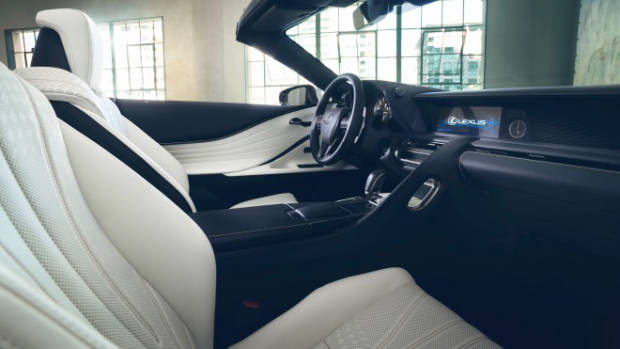 Tadao Mori, chief designer of the LC, said a production convertible would be "exhilarating" due to the additional sensory experiences that being in an open-top car provides. "You would…hear its engine when you started it up and feel everything around you once on the road."
Mr Mori went on to say that the concept "blends all the best aspects of the original coupe with the dynamic design of an open-air convertible."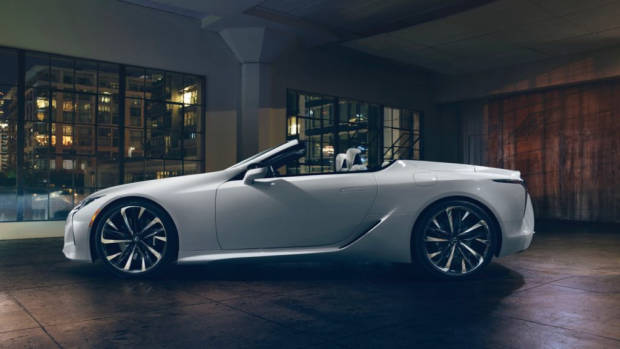 The concept, painted in a metallic white colour, wears large 22-inch wheels and Bridgestone Potenza tyres of unspecified width.
Should the LC convertible enter production, Chasing Cars predicts the key engine would be the five-litre naturally aspirated V8 used in the LC 500 coupe. The revvy eight produces 351kW of power and 540Nm.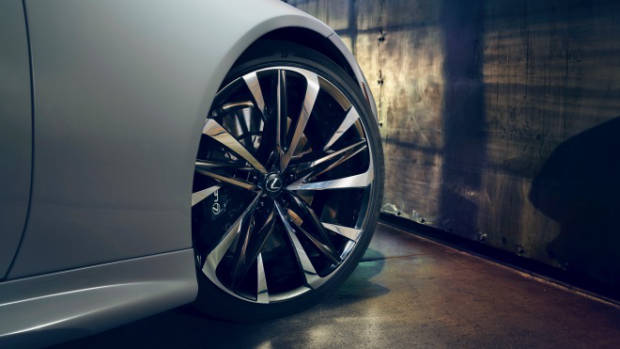 We also believe the hybrid option from the coupe – the LC 500h – would also be offered. That powertrain couples an electric motor to a 3.5-litre naturally aspirated V6 to make a combined power figure of 264kW.
Most luxury convertibles add between $10,000 and $20,000 to the price of their coupe brethren. In Lexus's case, both the LC 500 and LC 500h fixed-roof models cost $190,000, making it likely a future convertible would come with a price tag north of $200,000.
The gap between the appearance of the LF-LC concept to the reveal of the production Lexus LC was four years. However, due to the ready-to-go aesthetic of the LC convertible concept, we hope to see a production version much sooner than that.