The stunning Lexus LC Convertible will be arriving in Australia on the 29th of September, and to celebrate the Japanese luxury brand is bringing in just ten Limited Edition vehicles finished in this gorgeous Structural Blue hue.
Lexus hasn't had a flagship convertible since the avantgarde SC430, and what better time to launch a new convertible than Australian spring. On top of the folding roof, the LC convertible also packs even more equipment as standard than the Coupe.
Scott Thompson, Chief Executive of Lexus Australia, said of the LC Convertible: "it is unrivalled to combine a stunning exterior with perfect Takumi craftsmanship and interior luxury, mixed with an incredible V8 sound and engaging rear-wheel-drive handling – now with the emotion and precision of a Lexus convertible roof design."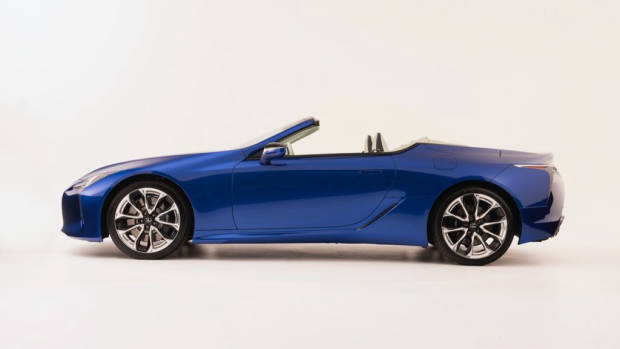 The Japanese brand has put some serious effort into the blue colour, too, with a structural colour pigment that is said to make the blue appear deeper with greater luminance and saturation. We'll have to wait to see one in the flesh for the full effect, though.
But it would have to be a seriously dud colour to ruin the beautiful exterior lines. The LC Coupe is already an exceptionally attractive vehicle, lopping the roof off makes it – to our eyes at least – look even better.
We really like that Lexus opted to fit a four-layer fabric roof instead of a folding metal roof. It keeps the weight low, with the centre of gravity actually lower than the LC Coupe. The roof can be raised and lowered in 15 seconds at speeds of up to 50km/h.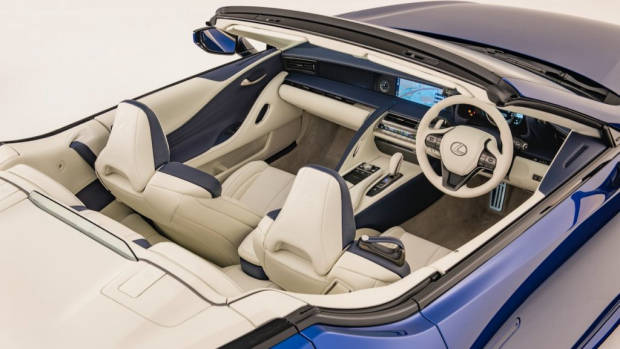 It makes sense, too, that the interior of the Limited Edition reflects the car's speed boat-like silhouette. Adorning the seats is a nautical-inspired combination of white and blue coloured semi-aniline leather upholstery.
Tamer interior finishes will be available, including restrained Black, Flare Red or, our preference here at Chasing Cars, Ochre.
There will be ten other exterior colours on offer, too, including some of our favourites like Khaki metal, Zinnia Yellow and Blazing Carnelian.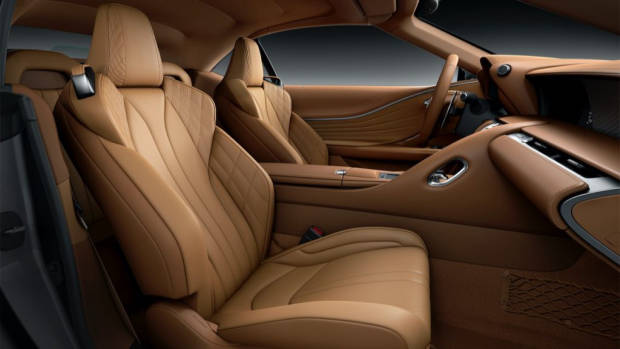 On top of the beautifully finished design, all LC owners will have access to Lexus' new Encore Platinum Club program free for three years, allowing owners to sample other Lexus' depending on their needs.
Naturally, drop-top LC shares the five-litre V8 with its roofed sibling, and with the roof down it's bound to be an even more sensual experience than before. The outputs are 351kW at 7,100RPM and 540Nm of torque at 4,800RPM.
That engine is a truly special experience, and Lexus has combined it with a re-calibrated ten-speed torque converter automatic gearbox which suits the LC's loping character. Naturally, the V8 power is sent to the rear wheels via a mechanical limited-slip differential.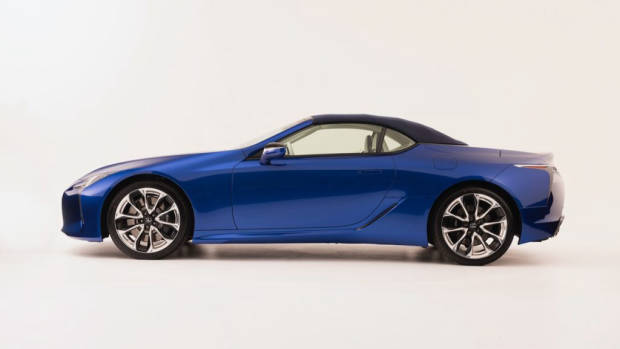 Underneath, the Convertible differs quite a lot from the LC Coupe with lighter weight forged aluminium components employed, Yamaha rear dampers, different adaptive suspension settings and a hollow rear anti-roll bar.
Prospective owners can expect to pay upwards of $200,000 for the privilege of open-air V8 motoring with the LC Convertible begins arriving on the 29th of September. We will have news on detailed pricing when it's announced closer to the car's launch.