Japanese luxury brand Lexus today confirmed that a open-top version of the LC grand tourer will be built. Originally shown as a concept at the Detroit motor show in January of this year, the 2020 Lexus LC convertible will participate in this week's Goodwood Festival of Speed before production begins in earnest in the near future.
Lexus GT500-series driver Nick Cassidy will drive this late-stage prototype version of the LC convertible in the Goodwood hill climb at England's hallmark summertime motoring event.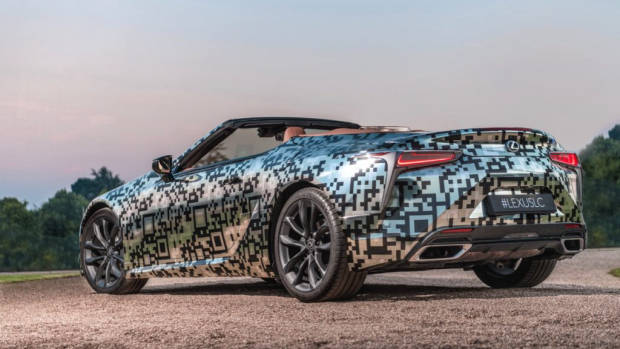 Though Lexus have not specifically confirmed a powertrain, it is likely that the LC convertible will mirror the coupe's offer. In that car, the LC 500 badge denotes a five-litre petrol V8, while the LC 500h pairs a 3.5-litre V6 with an electric motor.
Both LC coupe variants are priced at the $190,000 mark. At this end of the market, convertible formats typically command a cost premium in the range of $20,000.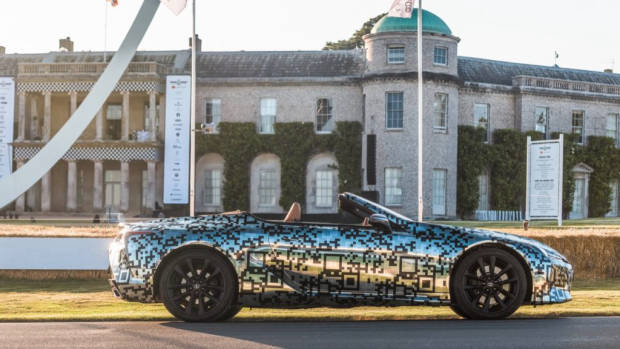 The LC's concept-car like form has been well received in coupe form, and the convertible's proportions looked good in prototype form. The car running at Goodwood is partially camouflaged in QR codes.
Lexus Australia have announced their interest in bringing the high-end convertible to our shores, with Australian managing director Scott Thompson indicating he is "very keen to secure" the new body style.
The brand has indicated that more detailed specifications and timings will be announced at a later date.