Isuzu has given the incoming 2022 D-Max ute range a reshuffle by introducing a new entry-level turbodiesel engine and throwing in a few new extras on some grades.
The D-Max range now begins with the SX single-cab chassis 4×2 paired to a smaller 1.9L four-cylinder turbodiesel option and a six-speed manual transmission.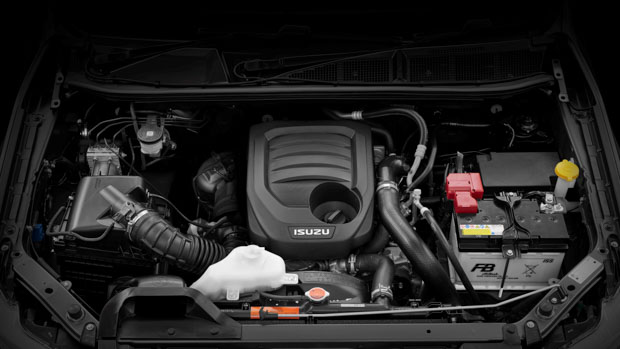 Putting out 110kW of power and 350Nm of torque, the 1.9L engine is down on power versus the existing 3.0L four-cylinder turbodiesel option (140kW/450Nm) but still puts out more grunt than many of its rivals at this price point.
Priced at $31,200 before on-road costs (ORC) the price of entry for a new D-Max is now $2,000 cheaper than the previous list price, though a Ford Ranger or Mitsubishi Triton can be had for less.
However, Isuzu currently offers the same grade fitted with the larger 3.0L engine and a driveaway price of $29,990 making it cheaper than the new model, but it's unclear if this deal will continue next year.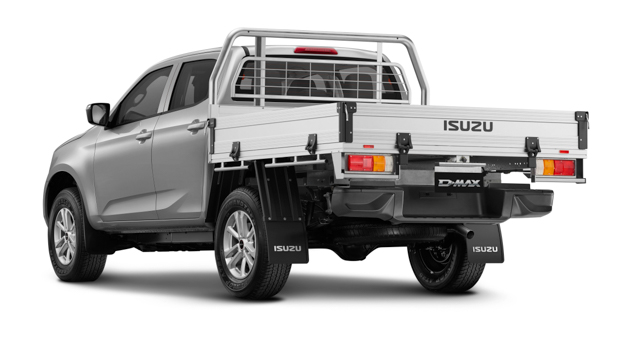 Buyers can option a six-speed automatic to the 1.9L for $33,200 (plus ORC), with both transmission options available for all by the top-spec LS-U+ and X-Terrain grades which are automatic only.
Towing capacity on the 1.9L is rated at 3.0-tonnes for the automatic and 2.8-tonnes on the manual, whereas the existing 3.0L donk can pull 3.5-tonnes regardless of which cop-swapper you pick.
Available in a choice of six grades known as SX, LS-M, LS-U, LS-U+ and X-Terrain, Isuzu has further bolstered the commercial range by adding the SX space cab chassis with a 4×4 drivetrain and the 3.0L donk under the bonnet.
D-Max SX and LS-M grades come with modern amenities such as a 7.0-inch touchscreen with Apple CarPlay and Android Auto, while LS-U and X-Terrain buyers get a larger 9.0-inch unit.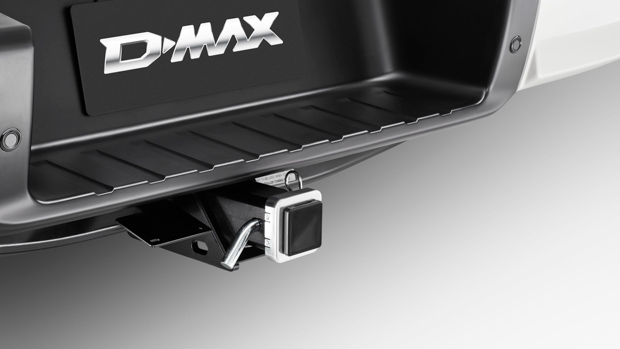 The single cab-chassis has a 2,550mm-long tray which is shortened to 2,100mm in the space cab or 1,800mm in crew cab, all can be had with either an alloy or steel tray.
Isuzu has introduced three new 4×4 crew cab chassis models with an automatic in LS-M, LS-U, and LS-U+ guise in an effort to better suit the tastes of ute buyers.
The LS-U models receive a range of upgrades including a standard-fit tow bar receive, auto-dimming rearview mirror, keyless entry and auto-lock along with a tub liner if you chose a traditional ute bed.
Building on this is the D-MAX LS-U+, which throws in extras such as leather-appointed interior, heated front seats, heated door mirrors and eight-way electric adjustability for the driver.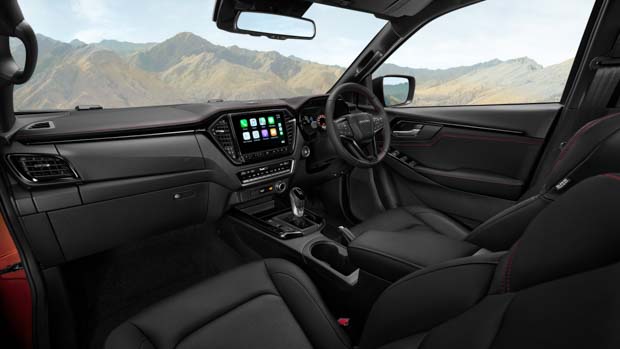 The uber-popular D-Max X-Terrain has jumped in price from $59,990 driveaway to $62,990 but gained a few extras in the process including a standard tow bar receiver, red stitching on the leather-appointed seats, steering wheel, dashboard and more.
Due to changing buyer interests, Isuzu says it has removed the D-Max SX Space Cab Ute 4×2 auto and SX Crew Cab Ute 4×4 manual from sale in 2022.
Isuzu expects the new model lineup to make its way to Australia before April next year, and will honour the prices of orders placed before the 31st of July 2021 as the company works to clear its backlog.
Isuzu D-Max 2022: prices in Australia
All prices listed are before on-road costs.
D-Max 4×2 grades:
SX single cab chassis 4×2 1.9L (manual):$31,200
SX single cab chassis 4×2 1.9L (auto): $33,200
SX single cab chassis 4×2 3.0L (manual): $33,200
SX single cab chassis 4×2 3.0L (auto): $35,200
SX space cab chassis 4×2 3.0L (auto): $38,700
SX crew cab chassis 4×2 3.0L (auto): $41,700
SX crew cab ute 4×2 3.0L (auto): $42,900
LS-U crew cab ute 4×2 3.0L (auto): $51,400
D-Max 4×4 grades:
SX single cab chassis 4×4 3.0L (manual): $41,200
SX single cab chassis 4×4 3.0L (auto): $43,200
SX space cab chassis 4×4 3.0L (manual): $44,700
SX space cab chassis 4×4 3.0L (auto): $46,700
SX crew cab chassis 4×4 3.0L (manual): $47,700
SX crew cab chassis 4×4 3.0L (auto): $49,700
LS-M crew cab chassis 4×4 3.0L (auto): $52,800
LS-U crew cab chassis 4×4 3.0L (auto): $58,200
SX crew cab ute 4×4 3.0L (auto): $50,900
LS-M crew cab ute 4×4 3.0L (manual): $52,000
LS-M crew cab ute 4×4 3.0L (auto): $54,000
LS-U space cab ute 4×4 3.0L (auto): $56,400
LS-U crew cab ute 4×4 3.0L (manual): $57,400
LS-U crew cab ute 4×4 3.0L (auto): $59,400
LS-U+ crew cab ute 4×4 3.0L (auto): $61,900
X-Terrain crew cab ute 4×4 3.0L (auto): $65,900 ($62,990 driveaway)