Isuzu has announced it will be pumping up the price of all variants of the 2021 D-Max by $1,000 due to the rising costs associated with building the popular dual-cab ute.
The D-Max, which launched its third generation locally in 2020 alongside its Mazda BT-50 twin, has been selling well in Australia though supply shortages are said to have contributed to long wait times for customers.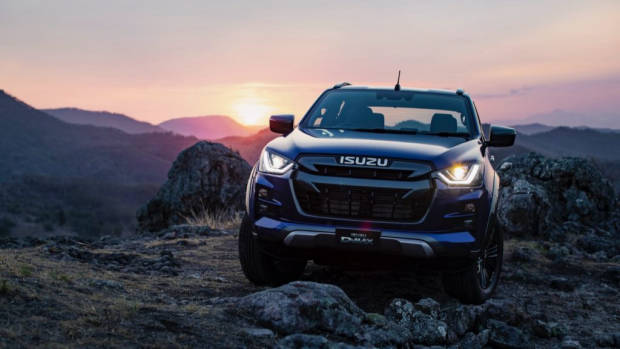 The price changes came into effect as of April 1 but Isuzu has promised that buyers already on the waiting list will still pay the previously agreed price.
Despite the increase on the MSRP, Isuzu Ute Australia has kept the driveaway pricing from the most affordable D-Max variant, the SX Single cab-chassis 4×2 (manual) at $29,990 and its most expensive D-Max X-Terrain crew-cab Ute 4×4 (automatic) variant at $59,990.
Isuzu UTE Australia's director of sales and marketing, Koichiro Yoshida, said the change in price was unfortunate but necessary.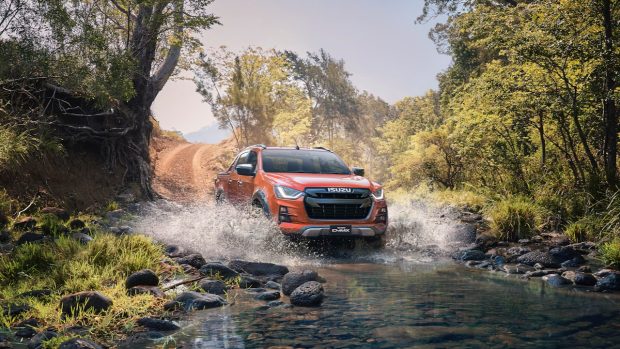 "(Isuzu Ute Australia) has not taken the decision to increase pricing lightly and has deeply considered all options. But, in lieu of increasing costs associated with the 21MY Isuzu D-MAX we see no option but to implement this price increase," said
Rivals such as the Ford Ranger have also put up their prices early this year however those changes only applied to the more expensive Ranger Wildtrak and Raptor variants which were raised by $300 and $500 respectively. 
The D-Max has continued to sell well this year, with 1994 sales in March reflecting a 46 per cent increase over last month making it the fourth best selling ute in its class behind the Toyota HiLux, Ford Ranger and Mitsubishi Triton. 
Isuzu D-Max 2021: prices in Australia
All prices listed are before on-road costs.
D-Max SX Single Cab Chassis 4×2 (Manual) – $33,200 ($29,990 driveaway)
D-Max SX Single Cab Chassis 4×2 (Automatic) – $35,200
D-Max SX Crew Cab Chassis 4×2 (Automatic) – $41,700
D-Max SX Space Cab Ute 4×2 (Automatic) – $39,900
D-Max SX Crew Cab Ute 4×2 (Automatic) – $42,900
D-Max LS-U Crew Cab Ute 4×2 (Automatic) – $49,900
D-Max SX Single Cab Chassis 4×4 (Manual) – $41,200
D-Max SX Single Cab Chassis 4×4 (Automatic) – $43,200
D-Max SX Space Cab Chassis 4×4 (Manual) – $44,700
D-Max SX Space Cab Chassis 4×4 (Automatic) – $46,700
D-Max SX Crew Cab Chassis 4×4 (Manual) – $47,700
D-Max SX Crew Cab Chassis 4×4 (Automatic) – $49,700
D-Max SX Crew Cab Ute 4×4 (Manual) – $48,900
D-Max SX Crew Cab Ute 4×4 (Automatic) – $50,900
D-Max LS-M Crew Cab Ute 4×4 (Manual) – $52,000
D-Max LS-M Crew Cab Ute 4×4 (Automatic) – $54,000
D-Max LS-U Space Cab Ute 4×4 (Automatic) – $54,900
D-Max LS-U Crew Cab Ute 4×4 (Manual) – $55,900
D-Max LS-U Crew Cab Ute 4×4 (Automatic) – $57,900
D-Max X-Terrain Crew Cab Ute 4×4 (Automatic) – $63,900 ($59,990 driveaway)