Most people thought that the Toyota GR Supra's 285kW/500Nm 3.0-litre straight-six powertrain was enough.
But this could soon change, with recent spy pics of a half-camouflage Supra undergoing testing at the famous Nurburgring Nordschleife.
According to reports from Carscoops, the next iteration of the Supra could ditch the current B58 turbocharged straight-six engine, and instead be fitted with the much more powerful twin-turbocharged S58 straight-six found in the current generation of BMW M2.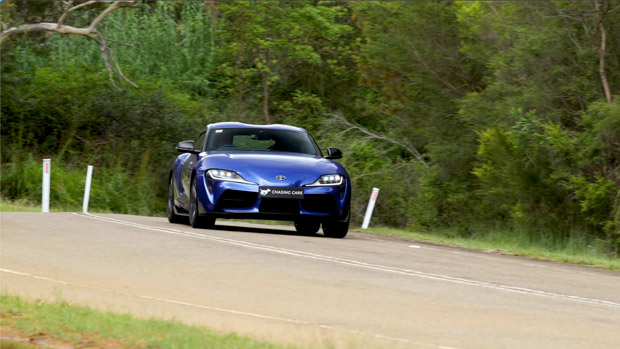 This M2 powertrain produces 338kW/550Nm, and would be well-suited for the existing Supra chassis.
However, a faster, more powerful version of the GR Supra has not yet been confirmed for Australia.
Spicier Supra likely to wear GRMN badge
You may have heard of the GRMN name before – it was initially put on the supercharged Yaris GRMN that Chasing Cars was fortunate to drive four years ago.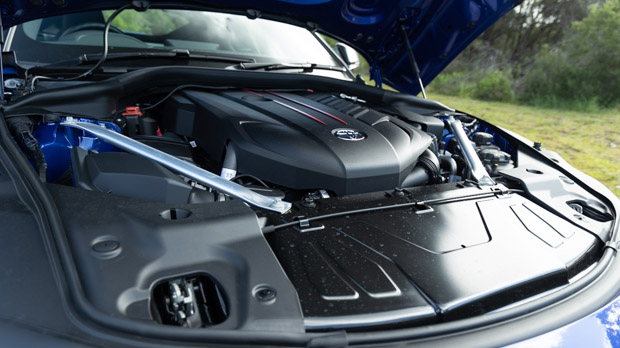 The badge literally means: Gazoo Racing, Meister of Nurburgring, so an even hotter Supra with this prefix makes complete sense.
The upcoming Supra GRMN is likely to push well past the power and torque figures of the auto-only Nissan Z Nismo, which makes an extra 15kW of power, rising to 313kW/520Nm.
These are by no means rookie numbers, but if the Supra can fit that BMW M2 engine under the bonnet, it'll have, at least, a power advantage of 25kW/30Nm.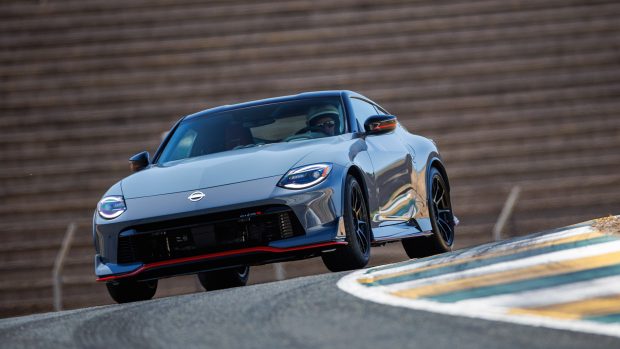 What else has changed from the spy pics we have seen?
Toyota has cleverly camouflaged the front grille surround and front splitter, clearly indicating that a revised front end is on the cards for Toyota's GR team.
The GRMN Supra also seems to be riding on a lower suspension setup, with the wheels and tyre package now filling the guards more than a 'regular' Supra.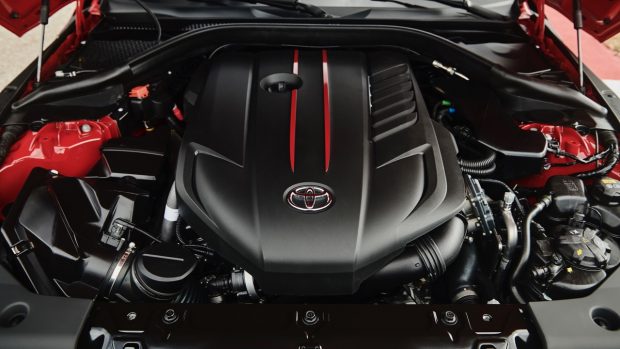 At the rear, one of the biggest giveaways is the medium-sized rear wing, which looks to be a fixed piece, rather than retractable like what you would see on a Porsche Boxster, for instance.
Otherwise, the rear of the Supra GRMN looks much the same as before, with the exhaust outlets remaining the same, also.
Speaking of exhausts and sound, the GRMN Supra could have an even fruitier tone than before, and will be obviously very reminiscent of the BMW M2's twin-turbo straight six.
We look forward to hearing more about the most precision-honed Supra in the coming months.