It's been a big few weeks for Toyota Gazoo Racing, the emerging performance division of the Japanese manufacturer. Hot on the heels of a second Le Mans win and the announcement of a new Toyota hypercar, the company has announced it will sell the 2020 Toyota Supra GT4 race car to customer racing teams next year.

The trackfaring Supra was first shown at this year's Geneva Motor Show and participated at the recent Nurburgring 24 hour race, piloted partially by Toyota's president Akio Toyoda, who drove under his racing pseudonym Morizo.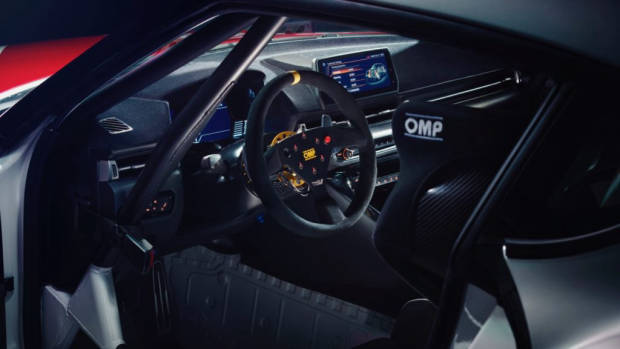 Built for the equalised GT4 European series, the Supra retains all the fundamentals of the forthcoming 2020 Toyota GR Supra, including its BMW-sourced three-litre inline six-cylinder petrol engine. Weight savings are achieved through the use of fibre composites on various body pieces and by stripping out the interior to racing specification.

GT4 cars are used in continental racing and also feature in Japan's Super Taikyu Series and the Michelin Pilot Challenge Series in North America.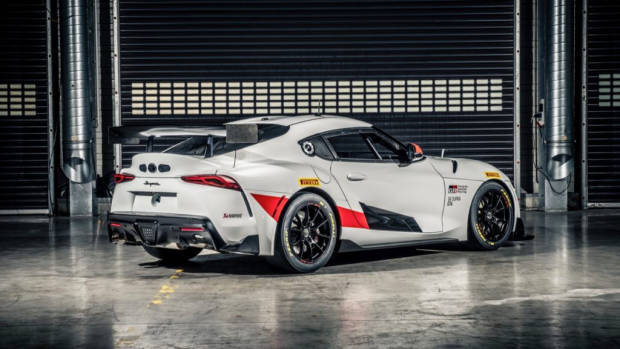 The Supra GT4 also features parts co-developed with motorsport exhaust specialist Akrapovic, lubricant maker Ravenol and tyrebuilder Pirelli, who supply the rubber.

Pricing and specific specifications are yet to be announced, but it is likely that sales will be limited to customer racing teams. We've put the feelers out to Toyota Australia about whether private sales of the Supra GT4 for track use only could be envisioned in future.