After being mentioned at the launch of the A90 generation Supra, Toyota has detailed an entry-level GR Supra replete with the same exciting exterior design but a four-pot where six-cylinders sat before. Sadly it's unlikely the new variant will make it downunder.
A four-cylinder Supra variant will arrive at a more affordable price to do battle with less focussed sports coupes. Think of the BMW 2 Series and Audi TT, but it will also offer a stepping stone for current 86 owners.
This isn't the first time Toyota has offered a lesser Supra, the 90s A80 generation is best known for fire-spitting, 1,000hp antics courtesy of a twin-turbo 2JZ engine, but it's easy to forget the four-speed slushbox and uninspiring aspirated engine of the base model.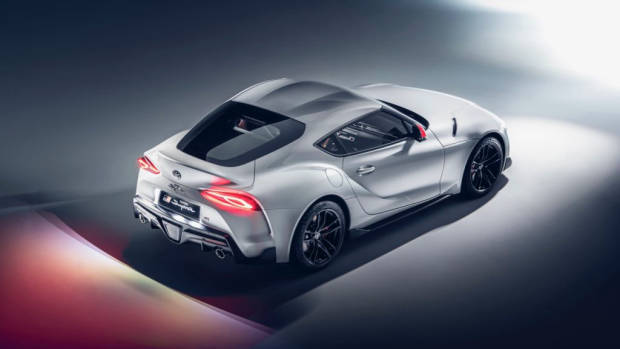 Sadly, Toyota Australia confirmed there are currently no plans to introduce the four-cylinder which we reckon is a real shame with the value proposition of the base model.
BMW's range-topping Z4 M40i lists for $111,160 ($135,443.80 driveaway) and shares a drivetrain with the Supra GT. The new four-cylinder Supra borrows the engine of the $98,121 ($114,276 driveaway) Z4 sDrive 30i.
That's a $13,000 difference between four and six-cylinder Z4s, by applying that logic to the $84,900 ($91,771 driveaway) GR Supra GT, the new four-cylinder variant would end up around $75,000.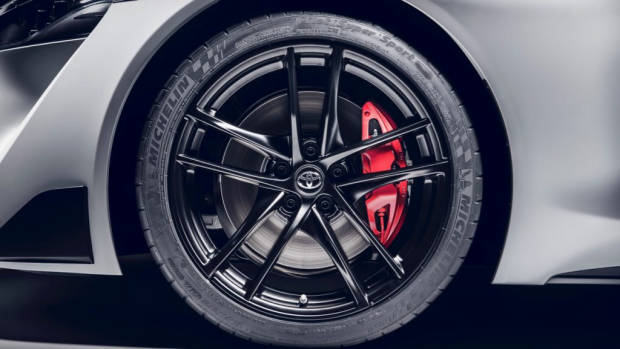 That's a lot of unique sportscar for the money in our book. It's not like BMW's four-cylinder is a slouch either.
Courtesy of a twin-scroll turbocharger the two-litre B48 boasts outputs of 190kW/400Nm and a 0-100km/h time of 5.2 seconds. Admittedly, that's nearly a second slower than the B58 equipped Supra, but only half a second behind a BMW M240i.
Power will be transferred to the rear-wheels only via an eight-speed ZF automatic – not a bad 'box by any means, but we would love to see a manual for greater driver involvement.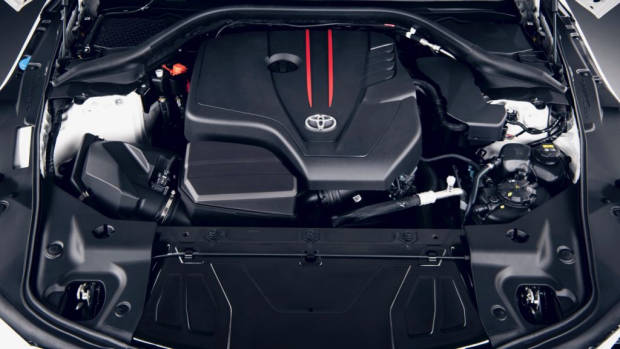 The GR Supra already has a pretty tenacious front end and by swapping to BMW's B48 four-cylinder the Supra drops 100kg. Most of the weight is lost from the front end, too, improving to a perfect 50:50 weight distribution. You can see just how far back the diminutive engine sits, too.
The global specification starts with the base live variant that will deliver a no-frills Supra experience. An 8.8-inch screen has by BMW's old iDrive system, a four-speaker sound system and Alcantara seats complete the interior.
In rather German fashion there are option packs for the supra four-cylinder; the connect packs adds a navigation system and connected apps.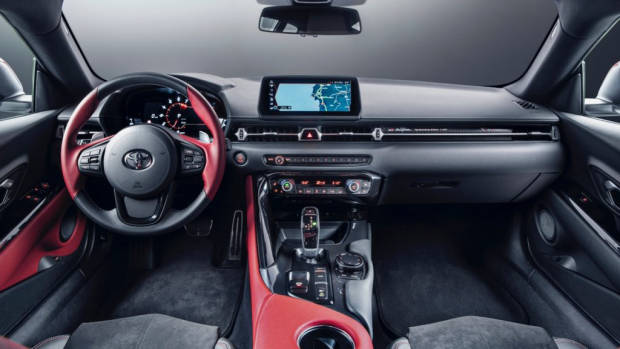 The premium pack mirrors the Australian GTS specification so, naturally, a 12-speaker JBL stereo, wireless charging, storage nets, leather-appointed seats and a head-up display are found inside.
But it's the sport pack we're most excited about; with an active LSD, adaptive suspension and a set of uprated brakes this may be a very compelling package.
Pictured here is the Fuji Speedway edition, a variant that cherry-picks the good option packs – connected and sports – a pearl white hue, larger 19-inch alloy wheels, red mirror caps and carbon interior appointments.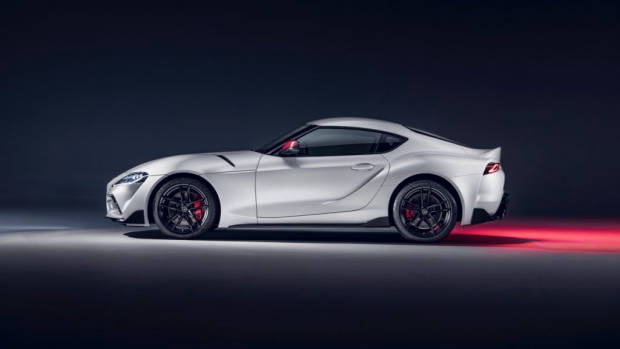 A more affordable Toyota Supra with a more tenacious front end, lighter overall weight and better fuel consumption sounds pretty enticing to us.
The two-litre GR Supra will go on sale globally in March this year. If Toyota Australia does bring the four-cylinder to Aus we reckon there is real sales potential.