Australians are buying pricier, more powerful and more off-road capable utes than ever before, fuelled by the rise of the Ford Ranger Raptor, Nissan Navara Warrior and the Walkinshaw-tuned Volkswagen Amarok W580S.
Will Toyota join that pack? We think they will. As the Gazoo Racing brand grows, branching from the Supra coupe, to the GR Yaris hot hatch, the next 86 cult-favourite, and a future GR Corolla in the works, it's clear that expanding Gazoo is the name of the game.
There is every indication that a Toyota GR HiLux is high on the agenda for the Japanese carmaker, with a higher-performance engine and a Dakar-inspired design.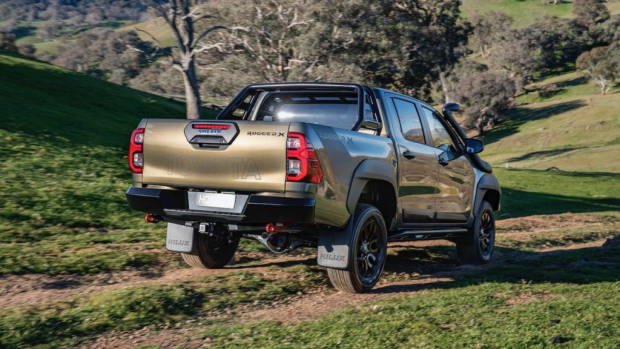 What would a GR HiLux look like?
Building off an ethos as a trophy truck for the road, the makeover begins with new suspension that raises the ride height and can take some serious punishment so you don't blow out the shock towers in your first bout of hooliganism. We'll come back to this point later.
Fitted at each corner are 16-inch alloys wheels with a simple but tough looking design and wrapped in some chunky off road tyres which will be rubbish on the bitumen but will glide through the sand.
At the front, the HiLux wears a wider front grille to provide extra cooling, which is flanked by the deep cut side pods that provide a more aggressive look and house some LED fog lights.
Along with wider wheel arches to make the thick tyres road legal, the GR HiLux also sports an underbody bash plate and external tow hooks as a necessity.
Our designers have wrapped the GR HiLux in the red and black Gazoo racing livery which won't be to everyone's taste, but if it was us we'd want to go all in.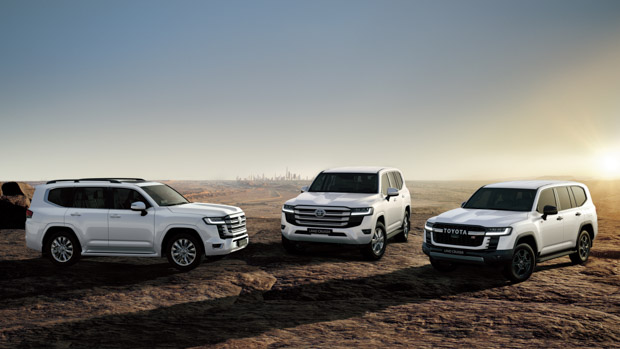 GR HiLux engine and gearbox
The drivetrain possibilities for a GR HiLux are genuinely endless but we've narrowed down to a few options that we think are the most realistic and worth doing.
Although it's recently been given a notable boost in grunt, the 2.8L turbodiesel four banger in the HiLux with 150kW of power and 500Nm is not going to cut the mustard as is.
While not the most refined, the 2.8L is a strong engine with the aftermarket showing it can confidently take a long more abuse and for this reason a new set of twin-turbochargers seem in order.
Torque is already pretty monstrous at 500Nm, so if the emphasis was placed on increasing power to around 270kW and the twisting action turned up to 550Nm this could be a seriously fast machine.
The next option is to use the twin-turbo V6 engine from the brand new 300 Series Landcruiser, which comes in both a  3.3L diesel and a 3.5L petrol.
Selecting the diesel provides notably gruntier outputs of 227kW/700Nm but the petrol is more to the flavour of a performance ute with 305kW/650Nm.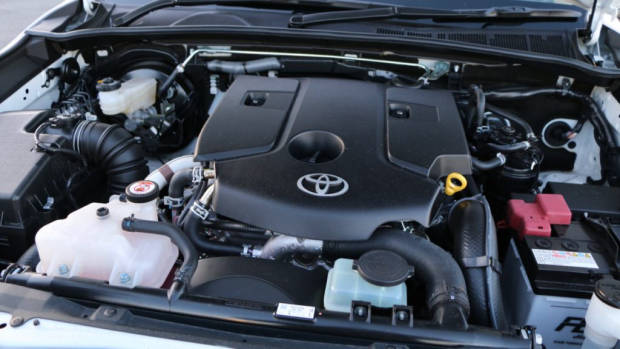 It's hard to tell if the HiLux could fit a six-cylinder unit in the engine bay but it's worth remembering that the current 2.8L four-cylinder is already quite big.
Another possible but likely less popular option is a hybrid system which would offer instant torque off the line combined with a long-legged combustion engine. 
Toyota has previously flagged that a HiLux hybrid is under consideration, but later also noted that the GR brand was unlikely to tinker with electrification just yet. 
All of these engine options can be paired to the HiLux's current drivetrain setup which has proven itself to be a pretty tough nut to crack, though some added tuning of the six-speed torque converter automatic would not go amiss.
The final option is the already developed 1.6L turbo petrol three-cylinder in the GR Yaris which is already paired with a rally-bred AWD system but its commendable outputs of 200kW/370Nm may struggle in a circa 2.3 tonne dual-cab.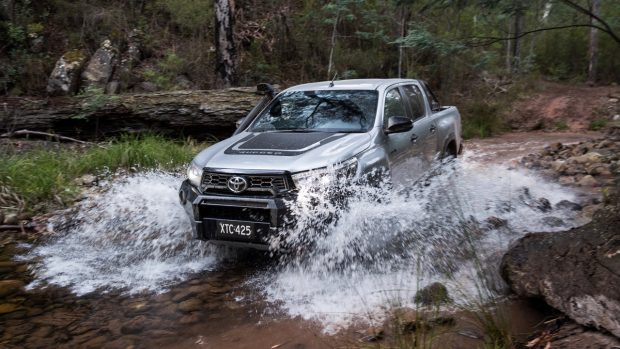 Dakar rally-inspired suspension and brakes
The Toyota HiLux has proven itself more than capable at being a tough workhorse but its current suspension setup is probably a little 'commercial' to be a fast vehicle and for this reason it will need to be entirely revised.
Starting at the front, the double-wishbone setup is a good start but the shock towers will need to be raised to fit long-travel suspension so it can truly live up to the ethos as a trophy truck for the road. 
The leaf springs at the rear will also be ditched for a multi-link setup that will allow for independent wheel travel and will require tall shock towers to cope with the punishment.
This will harm the load and towing capacity but it will be well worth it. We've seen precedent of this when Ford opted for an independent setup over leaf springs when they used the Ranger's platform to build the new Bronco into a serious off roader.
It's all well and good going fast but you also need to stop. For this reason the front rotors will be upsized considerably and a set of six-piston callipers will be needed at a minimum to stop a ute of this size at full clip.
At the rear, the drums will be banished in favour of smaller ventilated discs than the front and slotted into the four-piston callipers.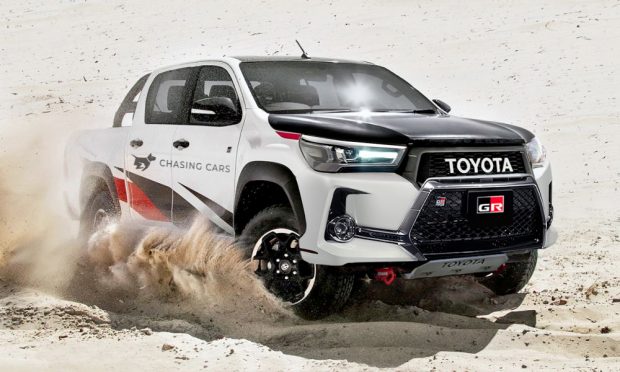 GR HiLux release date and speculation
Sean Hanley, vice president of sales and marketing Toyota Australia, told Chasing Cars there was a clear demand for more performance vehicles in our market – as demonstrated by the GR Yaris which has been so popular the company had to halt future orders as demand outstripped supply.
"We have always said we would be open to introducing a performance variant of HiLux to Australia if one were to become available globally," Mr Handley said. 
"Whilst there are no announcements or confirmations at this timing, we would certainly embrace any GR product offering for a sport or performance car, whether it be a HiLux or another car in the future."
While not a confirmation it is an encouraging sign which echoes previous sentiments Mr Hanley shared with Chasing Cars in 2018.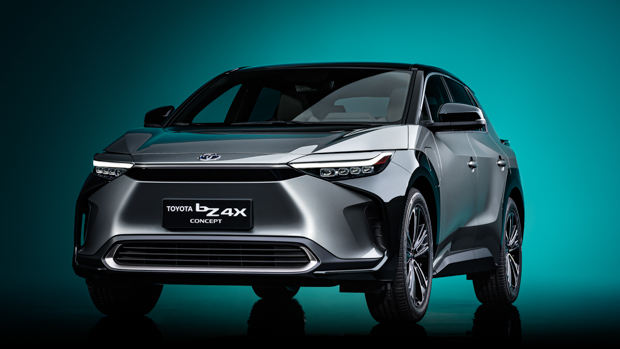 In all likelihood, the GR HiLux is already under development, and with the current generation still around four years away from replacement there is still plenty of life left in this chassis.
Buyers both in Australia and abroad have shown they are more than willing to fork out the best part of six figures – and far more – to snap up a performance ute, so the market is certainly there.
However it's equally as likely that the project has been sidelined as Toyota looks to massively expand its global electrified portfolio to 70 models by 2025, as part of a wider electric push.
We'll have to wait and see which of these two outcomes eventuate but with Gazoo Racing looking to etch its name into the history books and buyers willing to hand over the cash, the timing might just get right for a truly serious GR HiLux.