Toyota has finally pulled the covers off its second-generation sports coupe that now wears the 2021 GR 86 moniker and sits within the Gazoo Racing performance division.
The second generation continues the collaboration with Subaru and its BRZ twin and is more evolution than revolution, but that is by no means a bad thing considering the success of the previous generation.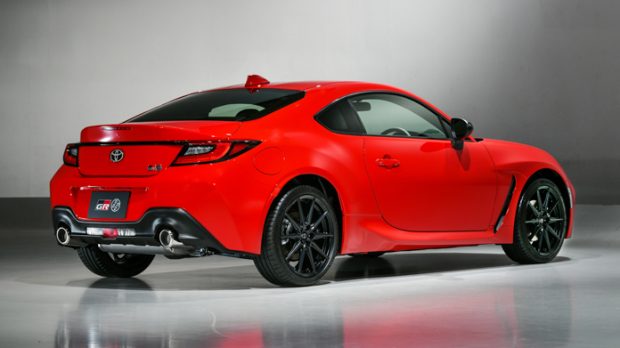 Toyota has swapped out the 2.0-litre four-cylinder engine, which was often criticised for being underpowered, for a larger 2.4-litre unit that retains the 'boxer' configuration.
While some fans will be disappointed at the lack of a turbocharger, the updated GR 86 does put out more grunt with 173kW of power and 250Nm of torque on tap – which is a healthy 21kW and 38Nm increase over the old model.
Unlike the GR Yaris which remains a manual-only offering from Toyota, the GR 86 continues to target a wide skew of buyers with both a six-speed torque converter automatic and a traditional six-speed manual transmission.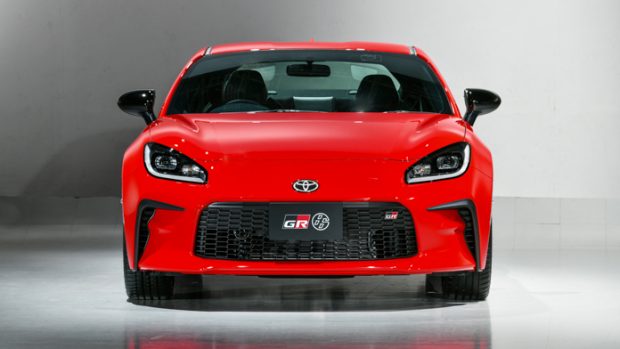 Sitting on the same platform as the previous generation, the 2021 GR 86 has been honed-in with the centre of gravity said to be even lower and torsional rigidity up by 50 per cent.
Impressively, Toyota has managed to gain just 13kg with the kerb weight increasing to 1,270kg when equipped with the six-speed manual,  thanks in part to the addition of a lighter aluminium roof panel and fenders along with a revised muffler and front seat design.
This low weight has been achieved despite the addition of modern safety features to bring it up to modern standards along with driver assistance features included in the yet to be specified Subaru EyeSight package.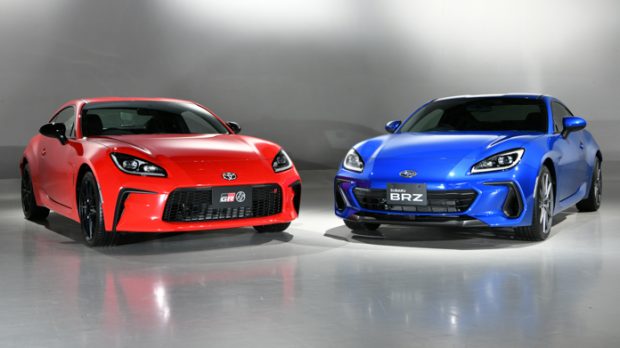 Having built a reputation worldwide as a track-day hero Toyota has decided to keep the winning suspension formula of MacPherson strut at the front and double-wishbone at the rear, with the braking system fitted with ventilated discs all-round.
Toyota has dressed the GR 86 in its very own design with a bumper that features vents either side of the grille that gives it a similar appearance to the GR Yaris.
At the rear the GR 86 looks nearly identical to its BRZ twin but overall we at Chasing Cars think the more simple design makes it the better looking of the two.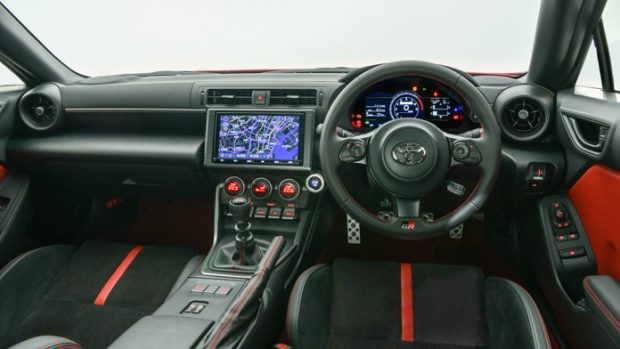 It's the same story inside, with both interiors featuring a button-heavy old school design and while Australia specification may differ the Toyota is fitted with a smaller seven-inch screen compared to the larger eight-inch unit in the Subaru.
While Subaru has confirmed Australia will get the BRZ by the end of 2021, Toyota has not yet set a date for the GR 86 twin with details on the official specification likely to be confirmed closer to the launch date.