Nissan will launch an all-new generation of the popular Qashqai small SUV in 2021 with a raft of changes to bring the badge into a new decade.
With a new range-extender EV powertrain on offer and an all-new platform developed in-house at Renault-Nissan, the Qashqai will step up to become a semi-premium choice when it hits the Australian market.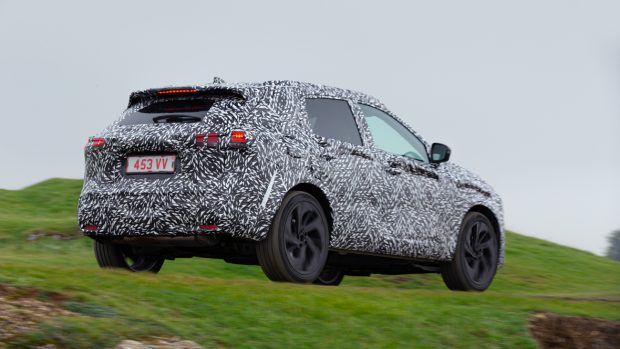 What's it like inside?
It's the interior that buyers will first notice how much Nissan are sprucing up the interior of the Qashqai small SUV – a vehicle that competes with the Mazda CX-30, Toyota C-HR and Hyundai Kona. 
Options on the 2021 Qashqai will include high-grade nappa leather, Nissan says, with the seats presenting with a bespoke diamond-quilted pattern that the manufacturer claims takes almost a month to put together.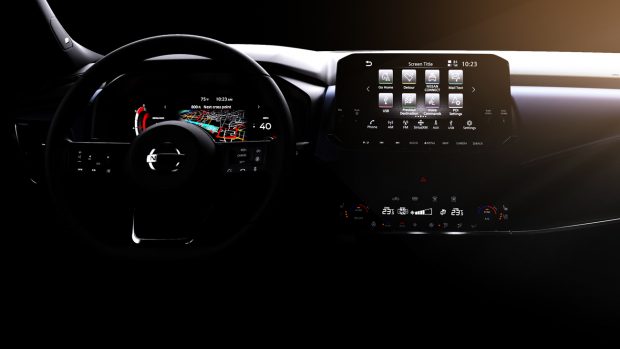 Switchgear will also turn up a notch in terms of quality, with increased tactile feedback and better materials – but we'll have to wait and see for ourselves before we make up our minds.
Those in the back seat of the new Nissan Qashqai will benefit from a longer wheelbase that will give rear occupants 28mm more legroom for a total of 608mm. Boot space will also be boosted, with an extra 74 litres when compared to the outgoing 2020 Qashqai that has been on the market for seven years.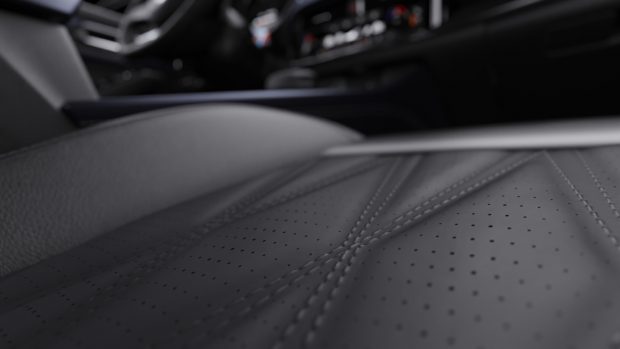 Wireless Apple CarPlay and a range of new tech
The technology offer on the Nissan Qashqai will be stepped up, the brand says, with the SUV set to offer a considerably larger nine-inch multimedia display with bundled Android Auto and Apple CarPlay. The iOS-linked mirroring tech will be wireless in nature.
In-car wifi for up to seven devices has been fitted into the Qashqai, along with a 10-speaker Bose stereo to make the little SUV a better companion on long road trips.
A 15-watt wireless smartphone charger has also been fitted as standard, as have a slew of USB-A and USB-C ports for those riding in both and front and the back of the Qashqai.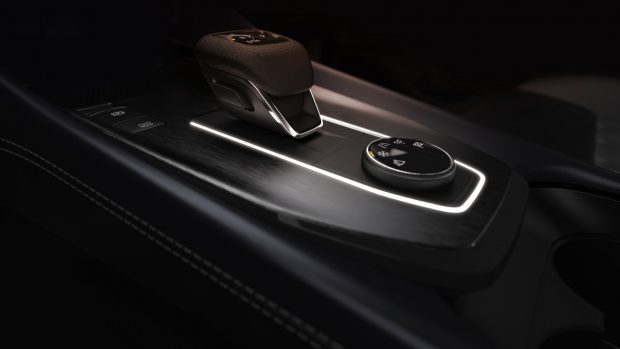 What will the new Nissan Qashqai look like?
At this point, we don't know – though we don't expect Nissan to radically change the design of the Qashqai, which is one of their best sellers.
We do think that the new Qashqai will sport a more striking appearance than its middle-of-the-road predecessor – but don't expect any BMW 4 Series-style pivots here.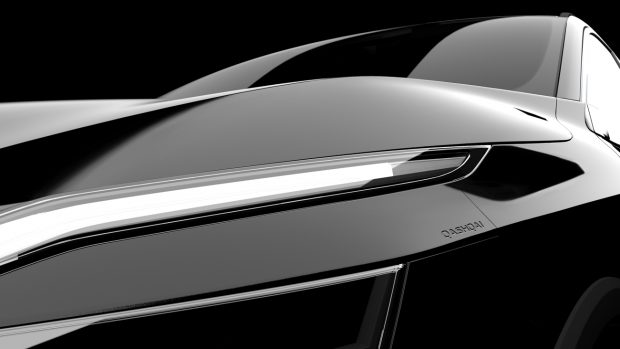 With slim LED lights running across the top of the bonnet and secondary lower lights, the Qashqai looks to follow the design language as seen on the recently released Nissan Juke – though we expect this mainstream SUV to be substantially more conservative than the funky Juke.
Nissan have said that the proportions of the current Qashqai are "just right" and won't be changed for the next generation.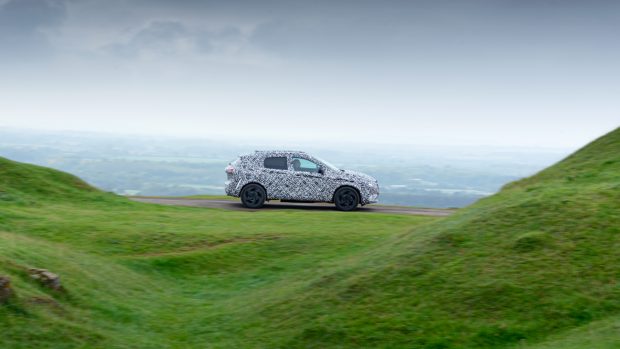 Will the new Qashqai be any better to drive?
The biggest change to the new Nissan Qashqai is arguably something you can't see: the platform this SUV rides on.
Sitting on an updated and improved version of the Renault-Nissan shared 'CMF-C' platform, the new Qashqai will be a stiffer, more rigid car that promises superior ride and handling characteristics.
The new platform has a 50 per cent increase in high-strength steel allowing for increased rigidity to assist with driving dynamics as well as protecting during a crash with a stronger safety cell.
Some 21 kilograms of weight have been trimmed off the old Qashqai body in white, via the use of aluminium for areas such as the bonnet, front fenders and doors – features that would not be out of place on the spec sheet of a sports car.
A choice of two suspension setups will be offered with both versions using a simple strut set up in the front with the cheaper front-wheel drive models using a torsion beam rear while the upper trim AWD models will receive a multilink set up that will make for a far better ride.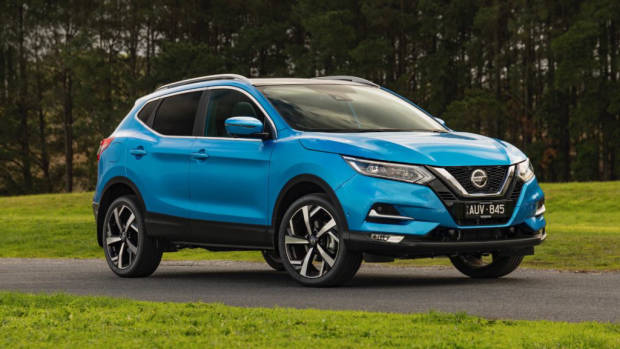 What sits under the bonnet of the new Qashqai?
In a fascinating move, the new Nissan Qashqai will be offered with petrol power, or as a range-extender that uses a petrol engine to generate power for an electric motor.
In a savvy move for Australia's increasingly hybrid-hungry market, Nissan have mated their 1.3-litre turbocharged petrol engine to a 12-volt mild-hybrid system that should make this small SUV more efficient than the outgoing model – but this isn't a Toyota-style series-parallel hybrid.
Nissan have specifically eschewed competing with the Toyota C-HR hybrid. Instead, the more eco-conscious of the two new Qashqai powertrains is a different solution: a range-extender petrol-electric hybrid.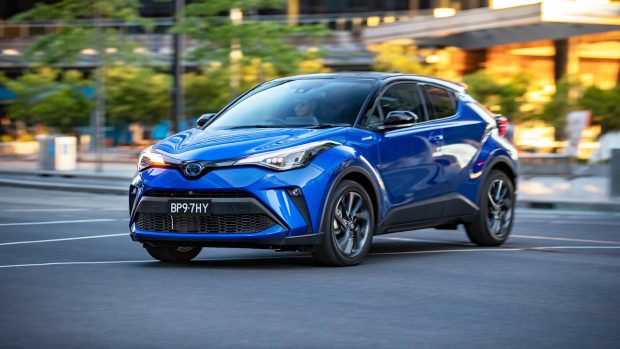 Coined the Qashqai E-Power, this variant uses a petrol engine purely to generate electricity for an electric motor to drive the car, to provide consistent and reliable range without stopping and plugging into a charger.
This tech sees the petrol engine run at its optimum, most efficient revs.
Although no specifications have been released the electric motor is said to be around the size of that in a full-EV, which Nissan says should give the driver rapid acceleration when they need it.
It is unclear which of these variants will make it to Australia but hybrid models that you do not have to plug into a charger have proven very successful through the likes of the Toyota RAV4 Hybrid.
No full-electric variant has been announced for the new Qashqai at this stage.