Nissan has digitally unveiled the first of several all-electric concept vehicles, with the front-runner known as the 'Hyper Urban' concept, potentially previewing a future fully electric Qashqai.
Set to be shown off in the metal at the Japan Mobility Show in Tokyo on October 25, the Hyper Urban concept features a variety of ideas and while not all of them may make the cut in future production vehicles, the experimentation is very interesting.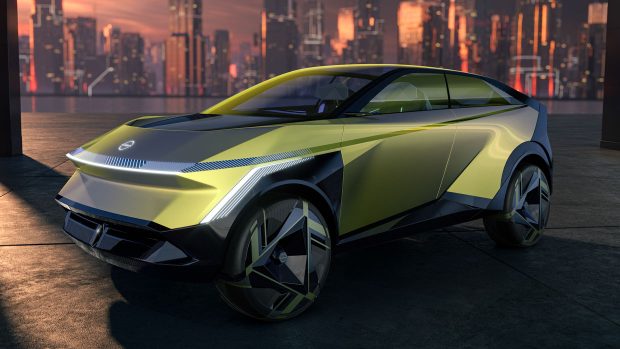 The exterior design is deliberately striking with Nissan saying that it's designed to blend in with urban environments. Less likely to blend in, however, are the scissor doors, which are equipped on both the front and rear doors to reveal a large space for occupants to climb into.
Like all carmakers, Nissan is seeking to capitalise on the increased interior space packaging created by EV drivetrains. The Hyper Urban features an arrangement where the front seats fold away to create a relaxation area in the back.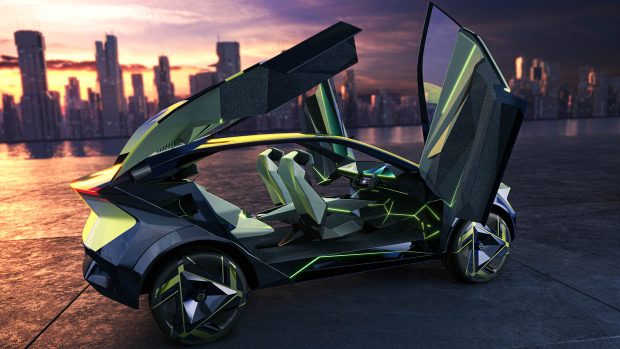 If put into production, the Hyper Urban concept would likely sit under the fully electric Ariya midsize SUV, which is set to arrive in Australia in early 2024, and above the new Leaf that is reportedly set to transform into a small SUV in its next generation.
Vehicle-to-load built in
The Hyper Urban concept also featured two electric charging abilities that are becoming increasingly desirable.
Vehicle-to-load (V2G): the ability to charge and use devices like you would in the home
Vehicle-to-grid/home (V2H and V2G): the ability to feed power back into your home or the grid when not needed
The benefits of V2G are already fairly apparent, essentially serving as an improved version of the three-pin plug commonly found in the back of many combustion cars. The ability to power tools or even a TV on a camping trip is often cited as a potential use case.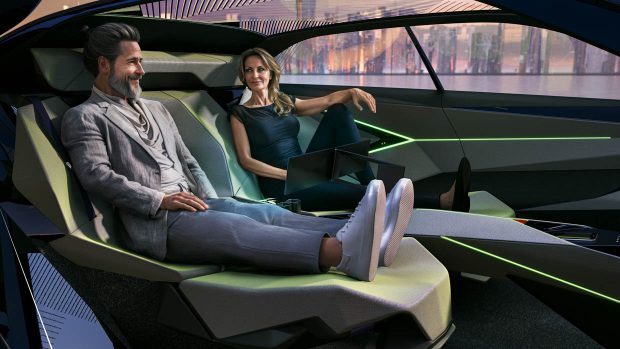 V2H and V2G are based around the idea that buyers can feed power back into their home or the grid when they don't need it to take the load off the grid and potentially avoid the expensive peak-charging cost times, while charging the car back up later.
Nissan says its Intelligent Charging Management System uses AI technology that would maintain this process, though the details of this are unclear.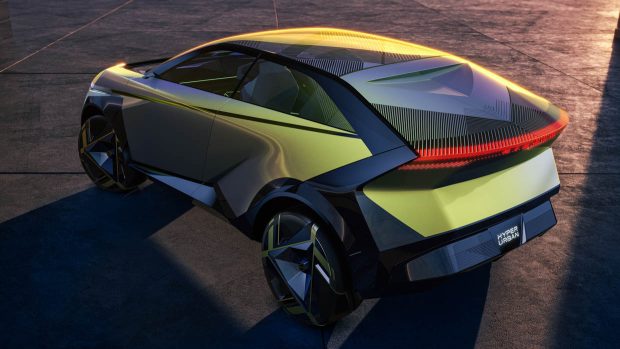 Sustainability also means keeping cars for longer
Stated in a very broad sense without much detail, Nissan emphasised that it has long-term sustainability in mind – but it wasn't just talking about using recycled materials, as is often associated with this topic.
Rather, Nissan stated that both hardware and software updates would help keep the car 'fresh' as the years of ownership rolled on. As an example, it stated the ability to update the multimedia system with newer and more fashionable graphic designs.