A full European press kit for the 2022 Mazda CX-60 has been leaked online about 12 hours ahead of the new luxury SUV's global debut.
The press kit, believed to be authentic, confirms two new six-cylinder engines for the CX-60, as well as a plug-in hybrid powertrain already confirmed for an Australian release.
Also confirmed are European-market CX-60 variants and key feature inclusions – plus sizes, dimensions and other key pieces of specification info for the new BMW X3 and Audi Q5 rival.
ALL OUR MAZDA CX-60 REVEAL CONTENT: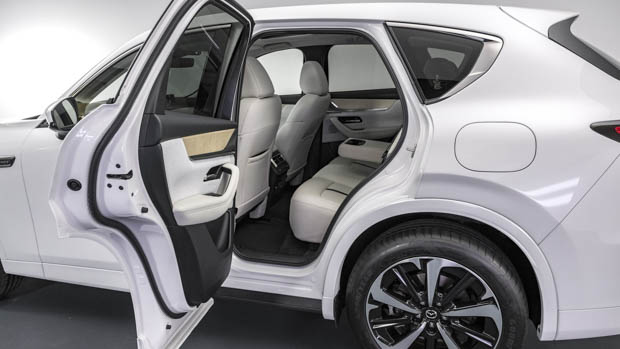 The CX-60 debuts a number of features for the brand, including a new four-cylinder plug-in hybrid powertrain plus a pair of mild-hybrid straight-six powertrains in petrol and diesel varieties – along with an interior design that is more spacious and luxurious than what Mazda has made available previously.
Serving as a more premium alternative to the Mazda CX-5 midsize SUV, the CX-60 will be pitched head-to-head with rivals such as the BMW X3, Mercedes-Benz GLC, Volvo XC60 and Audi Q5 when it goes on sale in Australia in late 2022.
The CX-60 is the first of many premium vehicles from Mazda to sit on the brand Large Product architecture that debuts a longitudinal rear- and all-wheel-drive layout. It will be joined by CX-70, CX-80 and CX-90 SUVs plus a new RWD Mazda 6 in future.
For Australia, only the CX-60 and CX-80 models have yet been confirmed.
Chasing Cars makes clear that the leaked information has NOT been confirmed by Mazda globally or in Australia and could be an outdated copy of the CX-60's press kit.
The aforementioned press kit was originally leaked in a now-deleted post by AutoEvolution before subsequently being uploaded to Reddit.
We will update this story when new and confirmed information about the CX-60 comes to light.
The substantial early release of the information followed a smaller leak this morning of five photographs of a CX-60 appeared in the media.
Six cylinder engines and a plug in hybrid
Mazda is typically known for its four-cylinder engines but the CX-60 will push the Japanese marque upmarket by introducing two new six-cylinder powertrains – a circa-230kW 3.0-litre straight-six petrol and a circa-200kW turbocharged 3.3-litre straight-six diesel.
There will also be a longitudinally-orientated version of Mazda's existing 2.5-litre Skyactiv-G four-cylinder petrol engine paired with a 100kW electric motor and 17.8kWh battery to form the CX-60 plug-in hybrid – the only powertrain that has been confirmed for Australia so far.
The setup produces 241kW of power and 500Nm of torque by combining the 141kW/261Nm combustion engine to a 100kW/250Nm electric motor, while allowing about 60km of electric-only range according to Mazda's own estimates. WLTP ratings are not available at this stage.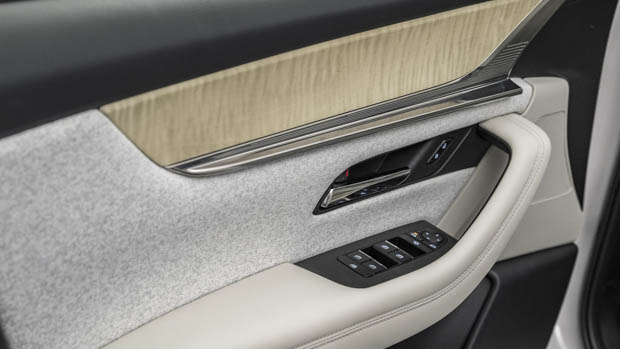 Feeding power to a new in-house developed dual-clutch eight-speed automatic transmission and a rear-biased 'I-Active' all-wheel-drive system, the CX-60 PHEV has a 0-100km/h sprint time of 5.8 seconds.
Despite its use of a hybrid system, the CX-60 is also said to be capable of towing up to 2.5-tonnes across each powertrain, though this is not yet confirmed.
Globally, the CX-60 will be available with two straight-six engines paired to a mild-hybrid system, but these have yet to be confirmed for our market.
Details are still scarce but Mazda has confirmed the diesel is a 3.3-litre engine and the petrol is a 3.0-litre naturally-aspirated unit, with outputs expected to hover around 200kW/600Nm and 230kW/350Nm respectively.
How does the CX-60 compare to the CX-5?
The leaked document states that the CX-60 measures 4745mm or 170mm more than the popular CX-5 which is thanks entirely to the longer 2870mm wheelbase. The 1680mm height is nearly identical to the aforementioned SUV, though its premium sibling stretched 45mm wider at 1890mm.
Mazda's apparent decision to scale up the size of the CX-60 has also carried over to the inside where occupants will find 44mm more shoulder room in the front row and 50mm more in the second row than the CX-5.
Boot size is said to be 477 litres when measured to the window line (or 570 litres including underfloor storage), some 39 litres more than the CX-5.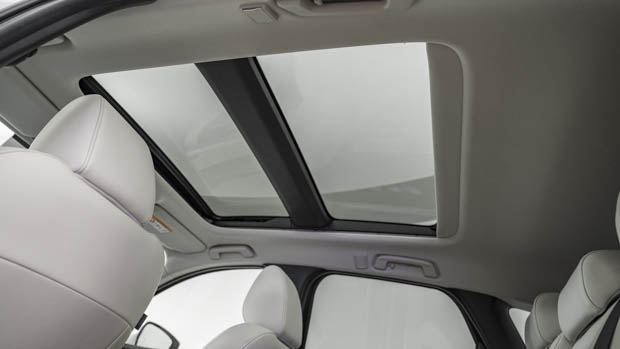 Mazda says the CX-60 has a ground clearance of between 170-175mm depending on the choice of wheel size, making it lower than the CX-5 at 200mm.
When equipped with a PHEV powertrain the CX-60 is also quite a bit heavier, too, weighing in with a 1980kg kerb weight when a CX-5 Akera Turbo tips the scales at just 1720kg.
The switch to the new platform has also seen the CX-60 opt for a more sophisticated double-wishbone suspension at the front and a multi-link arrangement at the rear, versus a strut front and multi-link rear pairing in the CX-5 – according to the leaked information.
Luxury-grade interior set to take on BMW and Audi
The CX-60 features an evolved version of Mazda's Kodo design philosophy outside that integrates the long bonnet design of the new platform, complete with a new front grille and large tail-light design.
In the Chasing Cars newsroom comparisons have been drawn to the Alfa Romeo Stelvio and BMW X3. We haven't yet seen the car in the metal yet.
Mazda has evolved the interior of the CX-60 with a familiar dashboard design complete with a 12.3inch centre display that reintroduces touch functionality – though preserves the physical rotary dial.
Wireless Apple Carplay and Android Auto have also been integrated into the CX-60, along with other niceties such as 12-speaker Bose Sound System and a panoramic sunroof.
A 12.3-inch digital driver's display is also said to be included in the cabin (a first for the Mazda brand)along with a heads-up display that is said to be three times larger than the unit fitted in the CX-30 small SUV.
The document also points to the use of more luxurious materials such as Nappa leather for the upholstery and natural-wood inlay in the upper door sections.
CX-60 Australian release date
The new Mazda CX-60 has been locked in for an Australian release before the end of 2022. Only the plug-in hybrid powertrain has been confirmed so far, but the six-cylinder diesel and petrol engines are also a good chance for our market.
It is fair to assume that given its more upmarket positioning the CX-60 will be priced to compete alongside rivals from Mercedes-Benz, Lexus, BMW, Audi and Volvo. Expect a starting price of around $65,000 before on-road costs.