After the release of several teasers, the pinnacle of the C8 Corvette range has been finally revealed to the public – the Z06.
And almost simultaneously, GM SV confirmed that the new Corvette Z06 will be coming to Australia and New Zealand because it will be produced in both left- and right-hand drive at GM's Bowling Green assembly plant in Kentucky – not converted after the fact.
Production of the 2023 Corvette Z06 will begin in mid-2022, with right-hand-drive versions following some months later.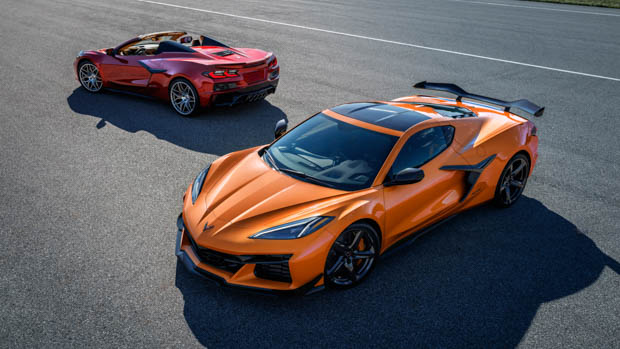 Sporting a technical specification that's impressive enough to make exotic manufacturers quiver, let's break down the best bits of the new-generation Corvette Z06.
Engine and drivetrain
An all-new V8 engine will debut in the Corvette Z06, codenamed LT6.
Producing 500kW of power at 8400rpm and 623Nm of torque at 6300rpm, Chevrolet claims the 5.5-litre double overhead cam, 32-valve LT6 is the most powerful naturally aspirated V8 engine ever produced.
So clearly the LT6 is no ordinary V8. Like a 1990s Ferrari V8, the LT6 features a flat-plane crank design, meaning that it can rev higher than normal, which in this instance means a rev ceiling of 8600rpm. That's just 400rpm shy of a Ferrari 458's stratospheric redline.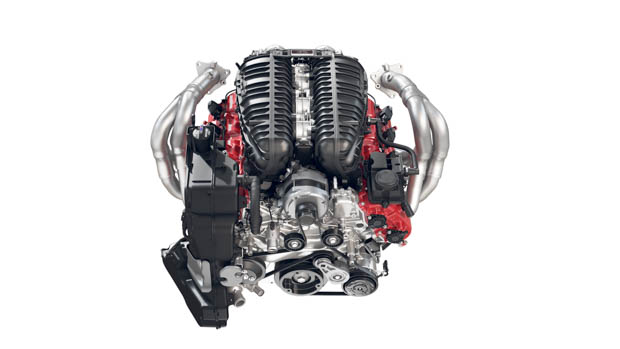 The LT6 features an aluminium block, forged pistons and connecting rods, a dry-sump oil system and twin 87mm throttle bodies.
Each engine is hand-assembled in the Kentucky plant and will feature a build plaque reminiscent of those fitted to Mercedes-AMGs.
Engineers spent two years developing the exhaust sound of the new Z06. Special reverse trumpets located at the end of the exhaust pipes pump noise back into the cabin – there's no fake V8 noise here!
According to Motor Trend, the Z06's exhaust system cost millions of dollars to develop.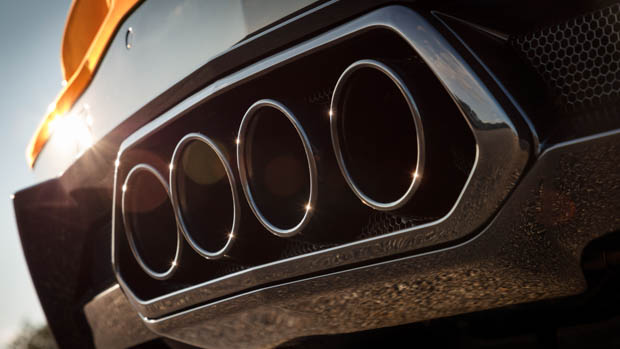 An eight-speed dual-clutch gearbox will feature in the Z06, massively reducing shift times when compared to a manual-transmission version.
Design and exterior details
The 2023 Corvette Z06 is more than just a new engine – it incorporates revised styling and significantly upgraded performance capability.
The Z06's rear-end stance is 94mm wider than the regular C8 Corvette, which helps accommodate huge 345/25ZR21 tyres at the rear and improve air flow.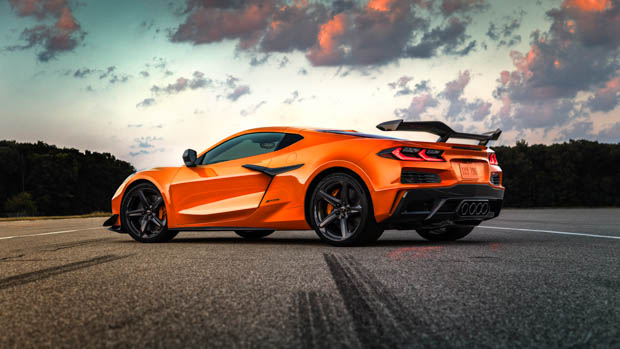 The Z06 also features unique front and rear fascias, with the front end designed to optimise cooling and direct air to a central heat exchanger – one of five located around the car.
A reconfigurable rear spoiler is designed to increase downforce during high-speed track driving, and mixed-diameter forged alloy wheels are fitted – 20-inch at the front, and 21-inch at the rear.
Lightweight carbon-fibre wheels will be an optional extra, reducing unsprung mass by 18.6kg.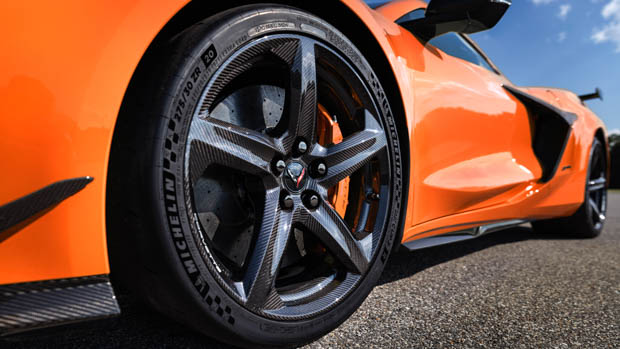 The Z07 Performance Package
For those who think the Z06 isn't quite hardcore enough, the Z07 Performance Package should fulfill the needs of the track-loving enthusiast.
Aesthetically, the Z07 package includes carbon-fibre aero additions with a large front splitter, front dive wings, carbon-fibre rear wing and underbody strakes.
The Z07 pack also includes a unique FE7 suspension set-up with specific calibrations made to the Magnetic Ride Control 4.0 adaptive damping system, as well as carbon-fibre wheels and Brembo carbon-ceramic brakes.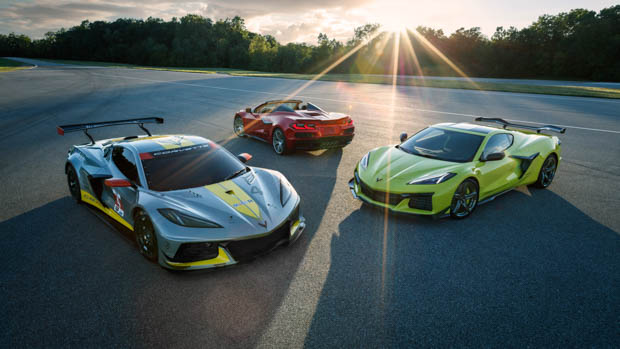 The carbon-ceramic brake rotors increase in size to 398mm at the front and 391mm at the rear.
Interior
Driver comforts will receive an upgrade with the Z06 model, too.
Leather will also feature prominently, with the option available to have the entire interior trimmed in a very bold Adrenaline Red.
And carbon-fibre trim will feature for the first time, with an available carbon-fibre-wrapped steering wheel and shift paddles.
The Z06 is highly customisable in pretty much all areas with 12 available exterior colours, seven wheel packages, seven interior colours, six seatbelt options, and six brake caliper colours.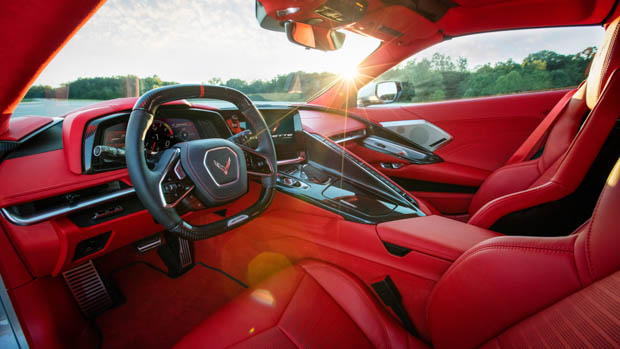 Local timing
GM SV has revealed that Australia and New Zealand will be among the first global right-hand drive markets to receive the 2023 Chevrolet Corvette Z06.
"It was announced this morning that the Corvette Z06 will be manufactured in both left- and right-hand drive, and we're incredibly excited to confirm GM SV in Australia and New Zealand will be part of the global program," said Joanne Stogiannis, Director of GM SV.
"News that the C8 [Corvette] was available in right-hand drive was reason enough to make Corvette enthusiasts cheer, but this latest update is absolutely phenomenal," she said.