There's something deeply alluring about a strictly practical car that could get your licence torn in half in the time it takes to finish this sentence.
Because the fact is it likely won't be the 3.8 seconds it takes to get to 100km/h or howl of a turbocharged five-cylinder engine that makes you pick up an Audi RS3 over a traditional sports car, but rather the fact that it's a toy that will be far easier to justify to yourself and those around you.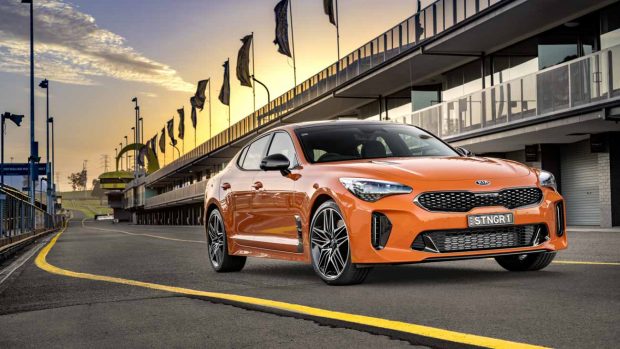 With backseats, a usable boot and no obnoxious wing on the back, it's the same ethos that has made cars like the Kia Stinger and the Porsche Macan resonate so well with the Australian public – with the latter being to a considerably greater degree.
These cars in their current forms won't be around forever, but as an electric future approaches manufacturers such as BMW with its i4 sedan are looking to replicate this mix in a quieter manner, and we can only hope they are successful.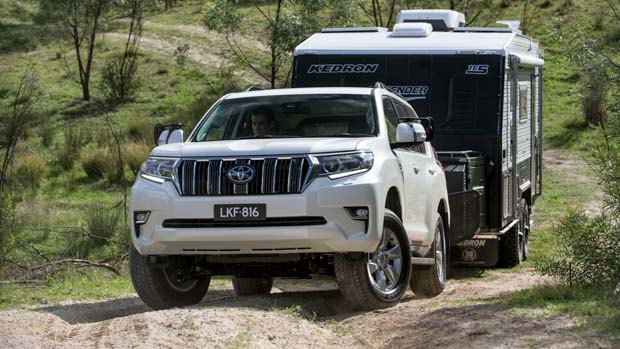 Ban proposed on new petrol and diesel cars by 2035
There was a knock at the door this week and the intruder's name was environmental realities.
It came in the form of the Grattan Institute releasing a report that said Australia needed to follow suit with Europe and ban the sale of new petrol and diesel cars by 2035.
Researchers pointed to the fact that 20 per cent of Australia's emissions come from transport alone and 60 per cent of that was from light vehicles such as the utes and big SUVs we all love to drive.
While the ban likely won't be popular, far more buyers are likely to get behind the idea of eliminating taxes such as stamp duty, import duty and the luxury car tax to make EVs cheaper to buy.
In addition, researchers proposed that developers should be required to install cabling for EV charging infrastructure on new buildings to make topping up the battery far easier. It remains to be seen if the Federal government will introduce any of these measures.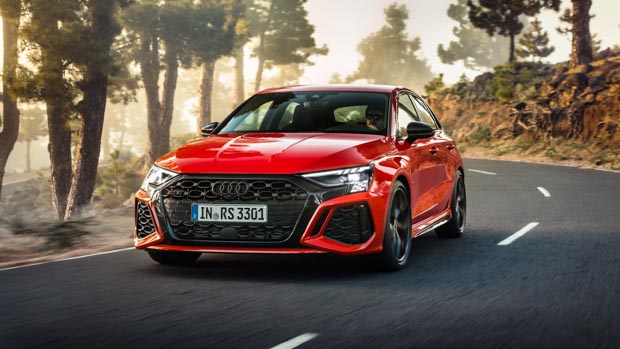 Audi RS3 fully revealed
After previously being teased in camouflage, Audi completely ripped the covers off the RS3 this week to debut a familiar but evolved hatch and sedan.
Styling changes remained largely subdued but the turbocharged five-cylinder engine is anything but, producing the same 294kW power figure but torque is now at 500Nm.
That fact is nothing short of a miracle given the incoming emissions standards, and thankfully its been matched with a significantly more flexible all wheel drive system that's far more rear-biased to help both trim your lap times and get it seriously sideways.
The RS3 boasts many incredible specs such as the ability to get from 0-100km/h in 3.8 seconds making it the fastest accelerating hatch in its class. For a full breakdown on how it compares to its rivals we've done a separate article and the results speak for themselves.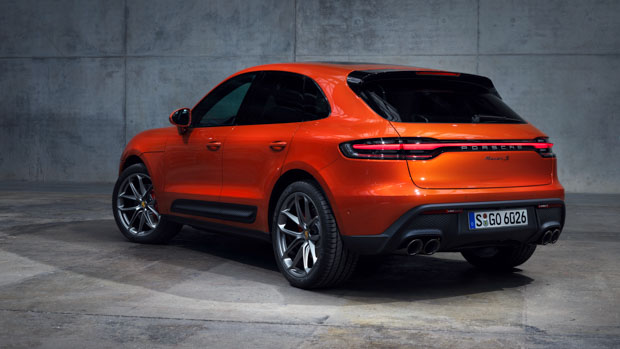 Porsche Macan gets a facelift
Ask any car enthusiast what midsize SUV they would get and the answer would probably be the Porsche Macan, thanks to a glorious combination of luxury and oddly brilliant performance for a car of this genre and Porsche has only pushed this further with the facelift.
The 2022 Macan will utalise a new turbo cylinder engine producing more grunt at 195kW, while upper trim levels keep the 2.9-litre twin-turbo petrol V6 producing 324kW, which is a good 44kW up on the old model.
Porsche have also given the chassis a few tweaks with a new sport air suspension system fitted to the GTS model which is a bit firmer and provides a lower stance than the cooking models.
By 2023 the Porsche Macan will be joined by an entirely different and fully electric sibling which is currently under development.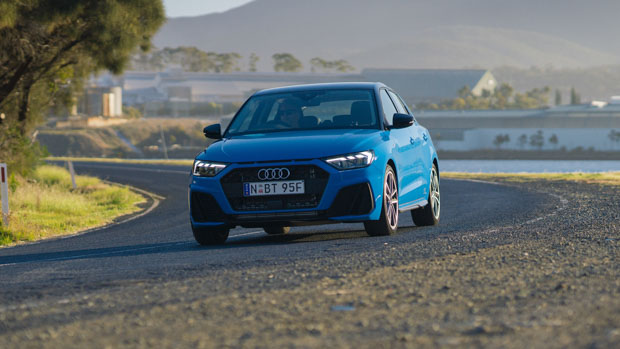 Other car and SUV news we covered this week: