An exact date for the 2022 Tesla Model Y's landing in Australia is exceedingly hard to nail down but two things are certain: it's on the way and the buyers will be plentiful.
Diving headfirst into Australia popular segment as a midsize SUV, the Model Y is closely related to the Model 3 sedan but with a slightly higher driving position and the ability to seat up to seven people.
Like the Model 3, the Model Y is pitched as a more affordable EV that will square up against rivals such as the Hyundai Ioniq 5 and Kia EV6 midsize SUVs.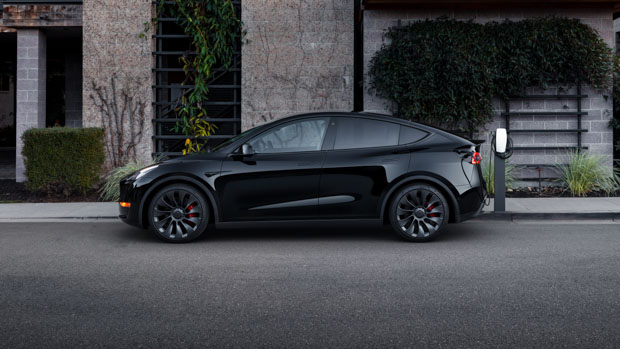 What does the Model Y include?
Available in a choice of two grades aptly named the Model Y Long Range and Performance, the former of which is the entry-level model but still includes a long list of standard features.
The cabin of the Model Y is very similar to the Model 3 with a huge 15-inch rectangular display sitting in the centre which operates as both the speedometer and the control unit for the multimedia.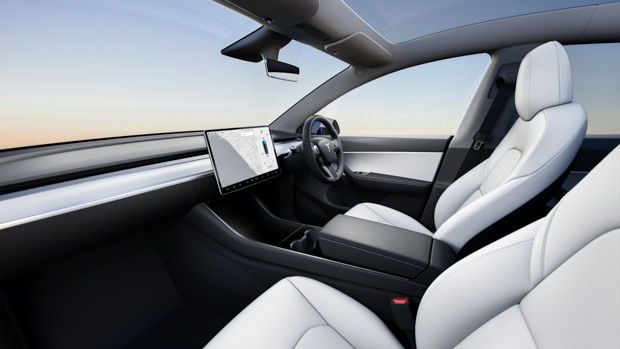 Sitting below are a set of wireless chargers for two phones with power adjustable front seats and heating for those in the first and second row. The Model Y comes standard with five seats but can be specified with an additional two if desired.
Other technology includes a 14-speaker audio system, power folding and heated side mirrors and a smattering of USB ports around the cabin.
The Model Y wears a minimalist interior design which is paired with the panoramic sunroof and 360-degree camera which should create a very airy cabin with good visibility.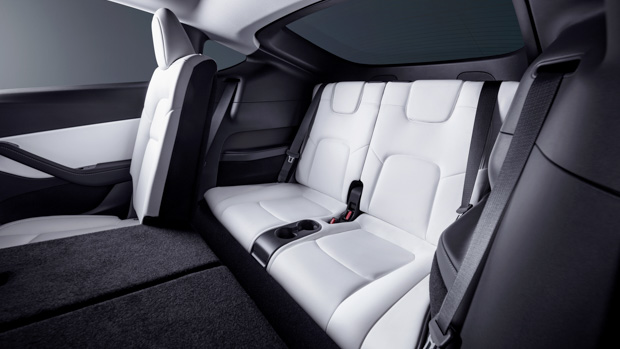 Tell me about the performance
The Model Y Long Range aims for exactly that and provides 505km of range with the Performance variant reducing that claim to 480km, according to Tesla.
Once the battery finally goes flat, users can charge the Model Y at speeds of up to 250kW, enough to top up the range from around 40km to 320 km in 19 minutes.
Both grades feature a motor mounted at the front and rear axle to provide all wheel drive which will not only be handy off road but also in a straight line.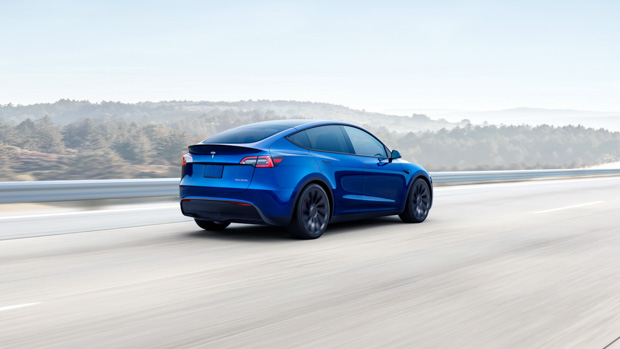 The Model Y Long range produces a combined 324kW of power and 493Nm of torque which helps it accelerate from 0-100km/h in 5.0 seconds, according to Tesla.
The figures for the Model Y Performance are even more impressive but take some careful interpretation.
Churning out notably more grunt at 377kW/660Nm, Tesla quotes a 0-100km/h time of just 3.7 seconds, but, crucially this does not include the first foot of acceleration, meaning the actual time could be notably longer.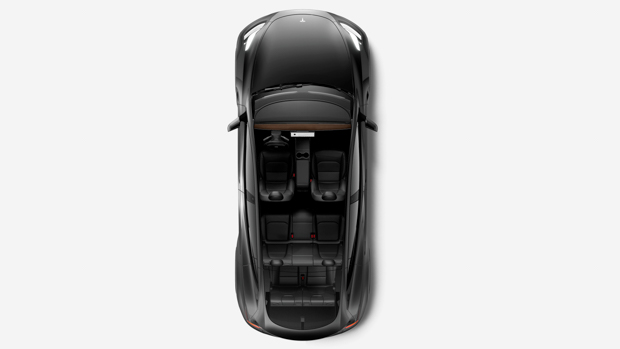 How much will it cost to buy a Model Y?
The Model Y has not yet been priced for Australia but it has been on sale in the US since 2020 so we can compare those prices with some delicate mathematics.
Buyers will need to fork out $71,372 (USD$52,990) to purchase a Model Y Long Range in the US, putting it at a $5,388 premium over the $65,984 (USD$48,990) Model 3 Long Range.
An identical premium exists when comparing the Performance variants of the Model Y and 3, so we can be confident in a markup of at least $5,000 Australian dollars.
In Australia the Model 3 Long Range is priced at $73,400 and the Performance at $84,900, with both figures not facing in on road costs.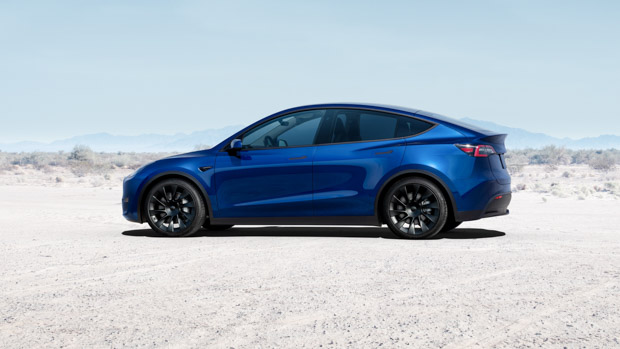 This will mean we can expect the Model Y Long Range to cost under $80,000 and the Performance will sit around the $90,000 mark, with both prices before on-road costs.
It's important to point out the single-motor Tesla Model 3 Standard Range that can be had for $59,900 before on roads is not yet available for the SUV version, which if introduced would give it a much cheaper entry price.
Tesla did not respond to our request for official timing on the Model Y's arrival in time for publication but previous information suggests it will roll off the boat early into 2022.