The 2023 Volkswagen ID8 will be a large SUV that will present a mainstream rival to the established three-row Tesla Model X crossover.
The ID8, stylised "ID.8" by its maker, was confirmed by Volkswagen Group chairman Herbert Diess in a speech dubbed New Auto, in which the global VW boss laid out plans for the conglomerate's shift to semi-autonomous electrification over the next decade.
The ID8 will be about the same size as the Volkswagen Atlas, which is a large petrol-powered SUV currently sold in American and Chinese markets.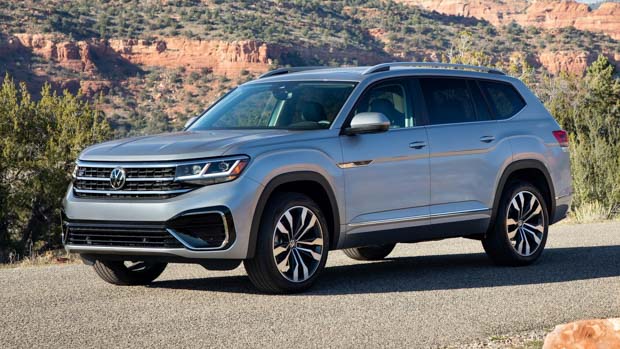 It's likely the ID8 will be built in Volkswagen's electric-ready factories in the United States and China, though – unlike the China-only ID6 SUV pictured in the header – Mr Diess did not rule out the prospect that the ID8 will be sold in Europe.
Neither Australia nor the Oceania region received any mention in Mr Diess's New Auto speech, but the Australian market's affection for large SUVs like the Mazda CX-9 and Toyota Kluger indicate that the ID8 would be under consideration to come down under.
Volkswagen does not sell a large three-row SUV in Australia. The brand's largest current SUV, the Touareg, strictly seats five, while the seven-seat Tiguan Allspace is a midsize crossover.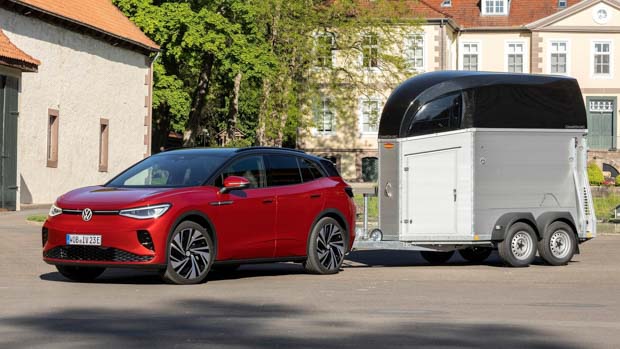 The ID8 would give Volkswagen an all-electric entry into the three-row family car segment in Australia, and it would be likely to beat full battery-electric (BEV) rivals from Toyota, Mazda and Nissan into that part of the market.
Likely to ride on the same modular MEB architecture as the ID3 hatchback and ID4 midsize SUV, the ID8 will offer a range of battery sizes up to around 100kWh usable.
As with other vehicles riding on MEB, more affordable versions will offer a single motor providing rear wheel drive, while premium options would add a second front motor for AWD traction.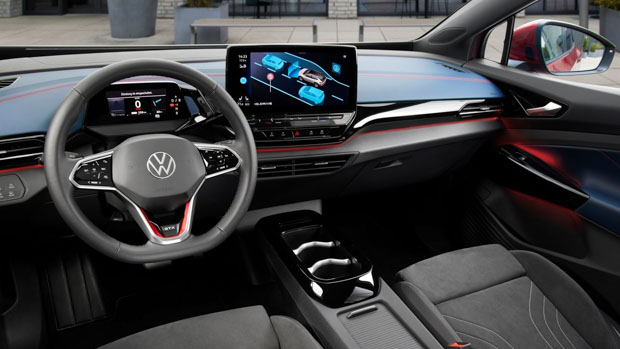 The ID8 may be the one of the last models Volkswagen bases on the MEB platform, which will be retired in favour of a new "Mechatronics" modular EV platform that will fit under every EV the Volkswagen Group produces in the 2030s.
The seven-seat EV market is currently very sparse, with the Tesla Model X carrying the flag along with an emerging range of electric vans. Volkswagen's own fully-electric ID Buzz van will also fill this niche from a commercial vehicles angle.
However, the Mercedes-Benz EQB will offer a midsize seven-seat electric choice in Australia from next year.
The Volkswagen ID8 is yet to be revealed, but the cab-forward design of the ID3, ID4 and ID6 models provide insight into the expected aesthetic.