Volkswagen has unveiled the ID.3, their first ever dedicated EV at the Frankfurt Autoshow. Along with the new car comes a new logo, marking the next step in mass-mobility for VW. The new logo is a much more subtle update than the styling of the ID.3, with Volkswagen claiming the new EV will move the game on as much as the original Beetle and Golf did.
The ID.3 was revealed alongside several EVs at the 2019 Frankfurt Auto Show, including the Mini Cooper SE, and production version of the Honda E, and will share market space with established BMW i3, Hyundai Kona Electric and others when it arrives in 2020.
Much like the original Beetle was a car for the people, VW claims the ID.3 will be "an electric vehicle for everyone". With the basic ID3 starting at €30,000 (equivalent to $48,000 Australian) it is certainly at the competitive end of the EV price scale but arrives at a price considerably higher than today's combustion small cars.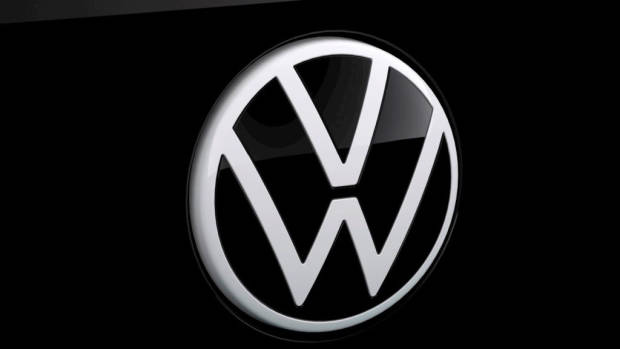 Built on Volkswagen's new modular MEB platform, the ID.3 marks the "first of a completely new generation of electric vehicles". We expect VW to use this platform much like the MQB architecture: a Tiguan-size ID.4 crossover has been confirmed for Australia, we can also expect an ID.1 city-car and other variations.
The use of a single platform across multiple body styles has brought great success and put the VW group in the strong position they are today. This approach will guarantee Volkwagen's ID range will become more affordable as more mass-production occurs, and battery tech becomes more commonplace.
Volkswagen is embracing the Electric car look with the ID.3, instead of the usual corporate design language, the ID.3 fuses retro cues from the Beetle with contemporary sharp lines, and a unique body-shape that could only be an EV. It's not a beautiful design, but it looks practical and sets VWs ID brand away from its ICE range.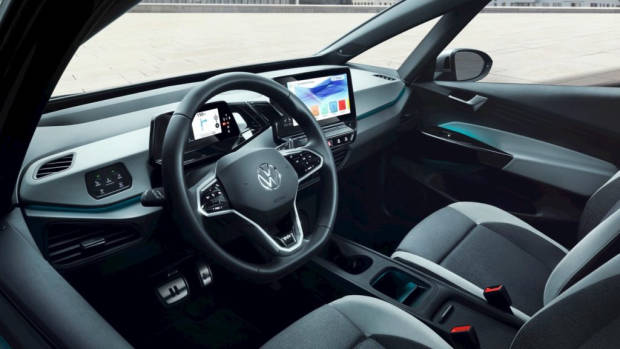 The ID.3's exterior hints at the spacious Interior, with no engines, diffs or gearboxes to worry about VW have pushed the cabin right to the edges. With a long wheelbase and short overhangs VW boast compact car dimensions with mid-size space.
Inside the ID.3 there are no buttons in sight with all controls being touch-sensitive. Most of the cars functions are accessed via the centrally mounted 10-inch touchscreen control module, there is nothing to be found on the centre console, keeping the appearance contemporary and minimal.
Volkswagen are flaunting the ID.3 as carbon neutral, with the caveat that it will only continue to be true if "buyers consistently charge their vehicles using renewable energy", which would be difficult for many Australians with the current local energy mix.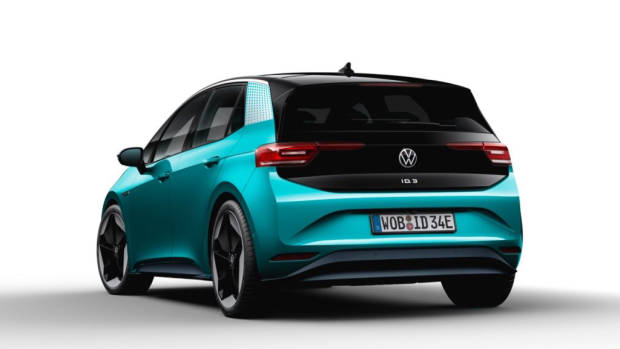 Claimed battery life for the ID.3 is 160,000km before replacement will be necessary, though with regenerative braking and no oil to change, wear and tear will likely be substantially less than a similarly-sized combustion vehicle.
At the launch of the ID.3 there will be three variants: the 1st edition, 1st edition Plus, and 1st edition Max. All are to be equipped with the same 58kWh battery, giving the 1st edition ID.3s 420km of range (WLTP), 150kW of power and 310Nm of torque with a claimed top speed of 160Km/h.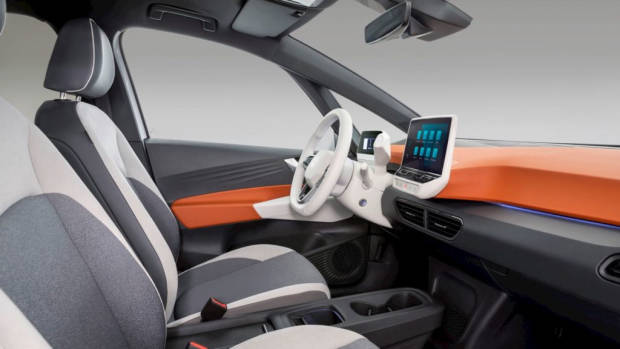 In the future VW are going to offer a smaller 45kWh battery variant with 330km of range, and a larger 77kWh with a very respectable 550km of range. All ID.3s will have 100kWh fast charge ability, allowing 290km of range in 30 minutes.
1st edition ID.3s will be equipped with navigation, DAB radio, heated seats, steering wheel and armrest, fast-charging cable and 18-inch alloy wheels. In addition the 'Plus' variant sees rear-view camera, adaptive cruise, keyless entry, different seats, USB C connections, ambient lighting, LED lights, and 19-inch alloy wheels.
The Max variant will receive an augmented reality head-up display, upgraded Beats sound system, panoramic tilting glass roof, lane keep assist, wireless charging, comfort seats is, and 20-inch alloy wheels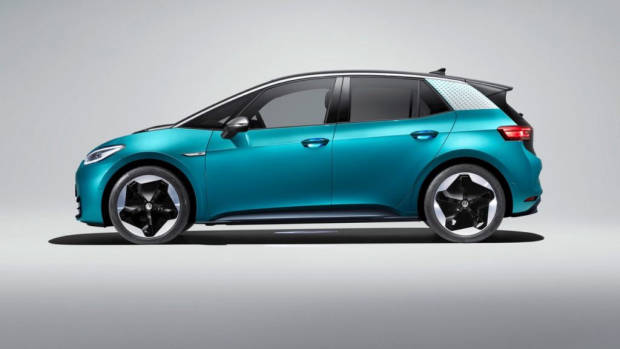 With all 30,000 ID.3 1st editions spoken for, it seems the ID.3 is already set to be a success. Volkswagen say production will begin at the end of 2019, with cars arriving with customers by mid-2020. However, ID.3 isn't expected for Australian shores until 2022, and there is no pricing confirmed yet.