The controversial decision to make the hardcore Porsche 911 GT3 automatic-only will be reversed for the next iteration of the car. In recognition of substantial media and buyer feedback, the German brand's GT division will once again offer a manual gearbox option for the 991.2 GT3.
It's beyond doubt that Porsche's Doppelkupplung (PDK) dual-clutch automatic is the technically superior (and faster) transmission. However, not all buyers seek outright speed—and the head of Porsche's GT programme, Andreas Preuninger, has admitted that 'for the purist, there may be something lost' through an automatic gearbox.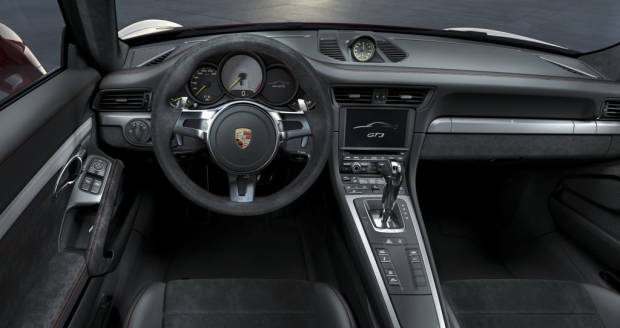 However, unlike the manual-only Boxster Spyder seen at the 2015 New York Auto Show, the GT3 won't entirely switch to being only available with a stick.
Both a seven-speed PDK and a manual—likely also with seven forward ratios—will be available to buyers.
The automatic option will be a different seven-speeder than the one used in the mainstream Carrera models.
We'll know more about both the PDK and manual 991.2 911 GT3 when the model is officially detailed in the coming months.